The embassy of Spain made a reception in honor of National day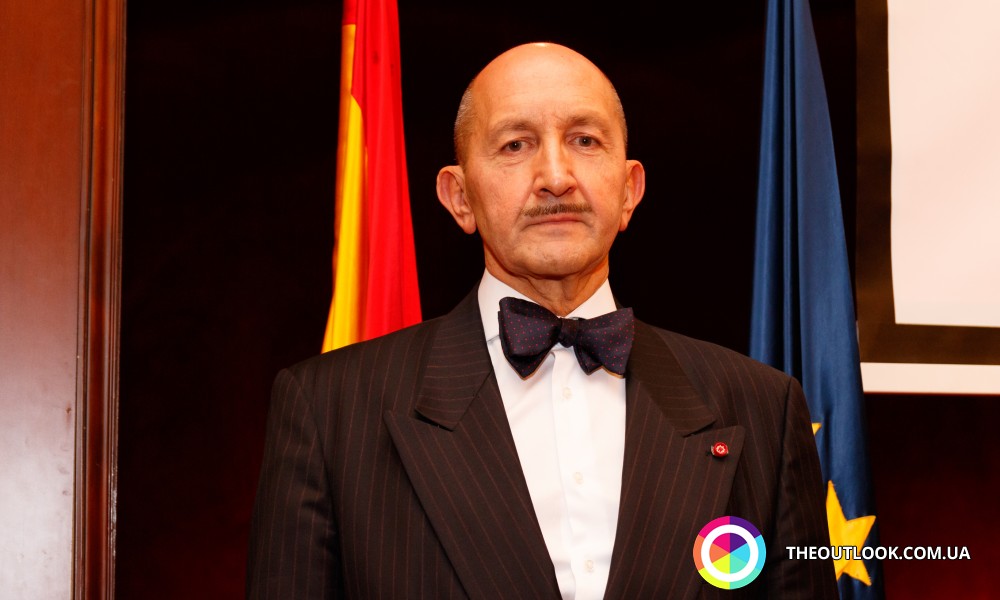 The Ambassador Extraordinary and Plenipotentiary of Spain to Ukraine Gerardo Ángel Bugallo Ottone arranged an official reception in honor of National day established in memory of the first arrival of Christopher Columbus in America in 1492.
So as to express their respect and congratulate the head of diplomatic mission this day ambassadors extraordinary and plenipotentiary came from such countries as Bulgaria, Uzbekistan, Argentina, Turkey, Lebanon, Portugal, Algeria, Georgia, Turkmenistan, Serbia, Republic of South Africa, Korea, Kuwait, Latvia, Moldova, Hungary, Belorussia, Qatar, Morocco, Malaysia, Cyprus, along with the representatives of community and mass media.
The anniversary of Columbus' arrival to America is celebrated in many countries of the world. In the USA it is well-known as Columbus Day, while in the majority of Latin American countries people mark it as the Day of race (even though other names are also common). In Spain this date has been celebrated since 1935 as the Day of Hispanidad (Diadela Hispanidad) considering it as the holiday symbolizing the tight connection of Spain with the community of Spanish speaking countries.
In 1981, the Day of Hispanidad was announced as the national holiday with the royal decree. During several years it has been celebrated under the old name, however, in 1987, it was renamed into the National holiday of Spain and became one among two main national holidays of the country along with the Day of Constitution celebrated on the 6-th of December.
Starting from 2000, the date of the 12-th of October is also celebrated as the Day of military forces in honor of which in Madrid the military parade has been arranged where a king, prime minister and high officials of the state participate.
As well, on the 12-th of October, the celebrations in honor of Holy Mother Pilar, the saint patroness of city Saragossa. The festival Fiestas del Pilar is also so magnificent that celebration of National holiday sings small while the praise in honor of Pilar may have lasted up to ten days.