The Ambassador Cristian-Leon Țurcanu: "Romania is not only a neighbour but also a friend of the Ukrainian people"
A diplomatic reception organized by the Romanian Embassy in Ukraine took place in Kyiv. Extraordinary and Plenipotentiary Ambassadors of Israel, Estonia, Germany, Turkey, France and diplomats from other countries visited the event to celebrate the founding moment in the history of modern Romania - the Great Union of 1918.
In his speech, Ambassador Extraordinary and Plenipotentiary Cristian-Leon Țurcanu stated:
"Every year we celebrate a key moment in the history of Romanians: creation of united, independent and sovereign nation. These are the high ideals and aspirations of any nation, and here in Ukraine, every day we see its citizens sacrificing for protection of these values.
On December 01, 1918, Romania decisively embarked upon its own path, having realised its potential of development and its values that crystallized its political and cultural identity among the states of Europe.
There were many difficult times in Romanian history when freedom was just imaginary and suffering was a constant state of mind. Nevertheless, there were situations when history has taught us that we can only overcome difficulties through solidarity, cohesion, clear definition and strong pursuit of national goals. Today's Romania, a member of the European Union and the North Atlantic Alliance, took a key role at European level: for the first time, the country has headed the Council of the European Union, and is holding this high position with the responsibility and success.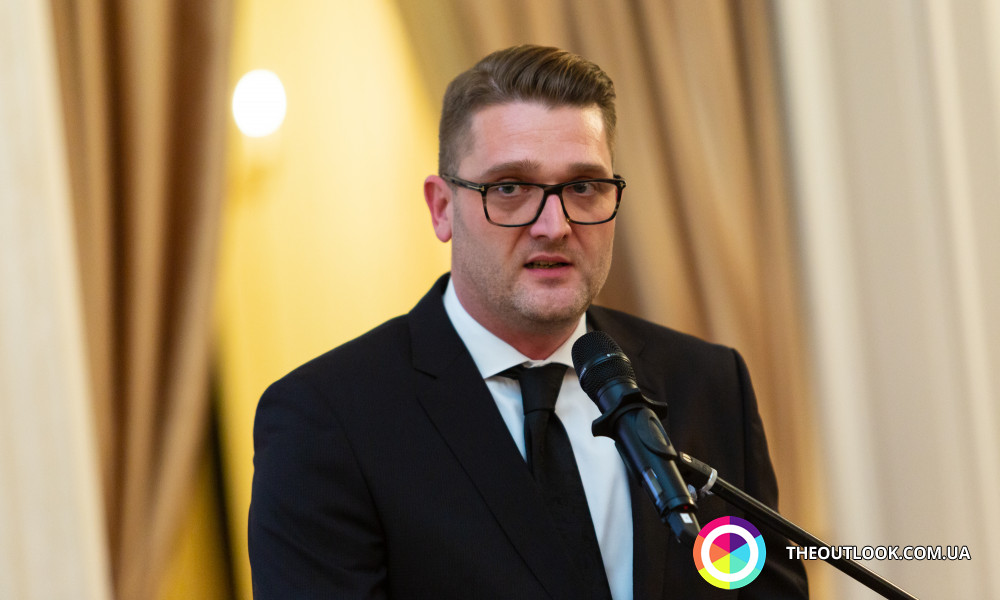 Consistency and credibility within NATO and the EU, active participation in consolidation of European project, dynamic and stable economy, high protection standards of rights of national minorities, involvement of all Romanians into political, economic and cultural life of the country - are results of deep structural transformations, maturity, determination and solidarity of values and principles.
Together with you, we commemorate the Revolution of Dignity in Ukraine. With respect and admiration, my thoughts and hopes are with those who was fighting for, and is still struggling for freedom. We, Romanians know that tanks or bullets cannot destroy real aspirations. Romania will continue, as before, to support strongly Ukraine's independence, sovereignty and territorial integrity within its internationally recognized borders. These values represent for us new fundamental principles that will continue to guide Romania's actions in both bilateral relations with Ukraine and international organizations.
In addition to the principles and values that underpin our international activities, we obviously want Ukraine to be strong and prosperous. As I say it repeatedly, Romania is not only a neighbour but also a friend of the Ukrainian people".

The event featured a photo exhibition Romania. Inner Mirrors/Roots.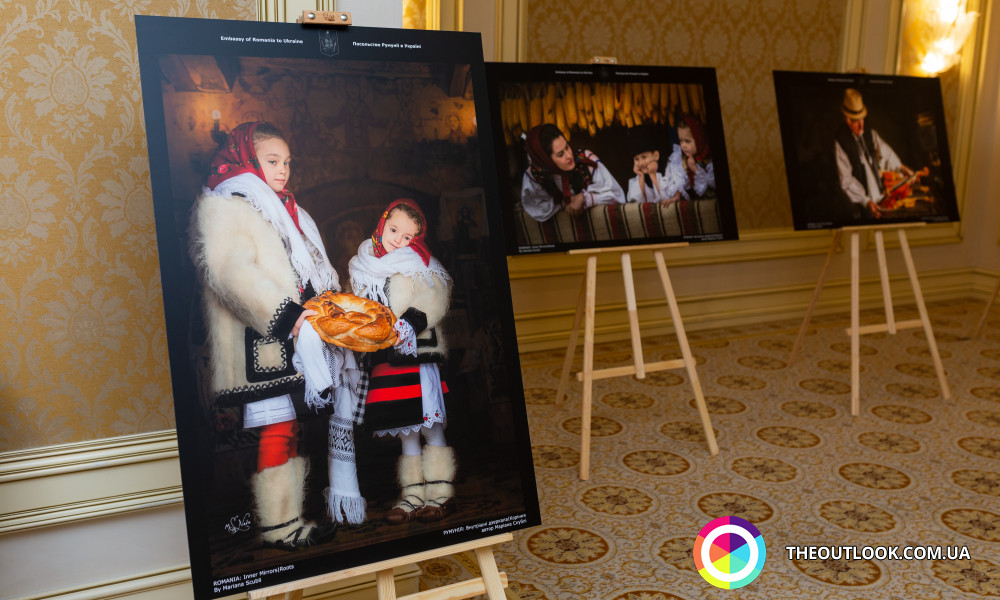 Instrumentalists from the Kiev National Academic Operetta's Theatre performed classical Romanian music.
You are welcome to see the OUTLOOK report in our gallery: