In Kyiv the public discussion was going dedicated to 25-th anniversary of diplomatic relations between Lithuania and Ukraine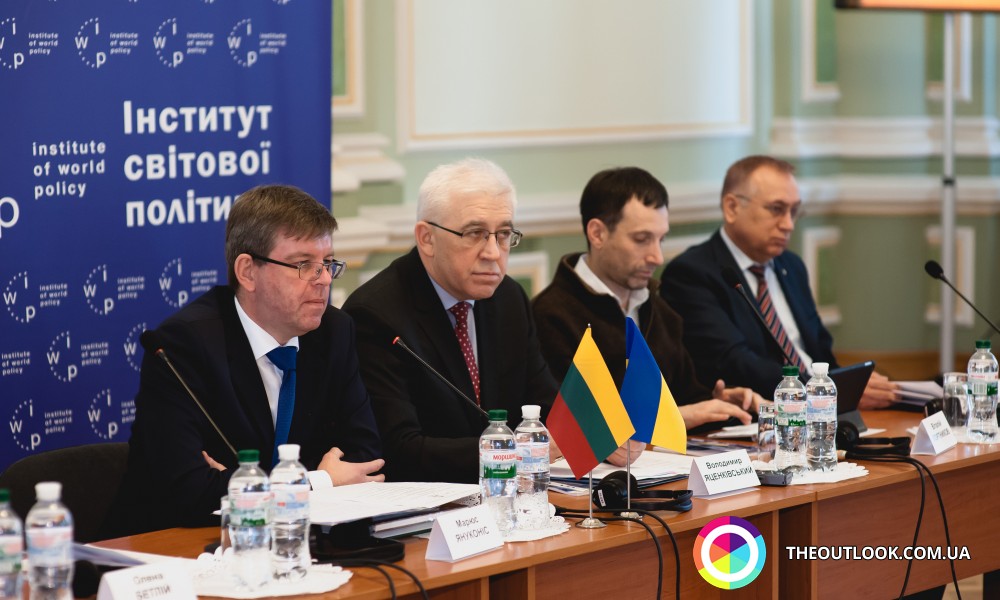 On the 13-th of December in Diplomatic academy of Ukraine there was a public discussion 'Lithuania-Ukraine. 25 years of diplomatic relations' organized by the embassy of Lithuania and Institute of world politics.
In the frames of the event the Ambassador Extraordinary and Plenipotentiary of Lithuania to Ukraine Marus Yanukonis performed. Moreover, the Institute of world politics provided an executive summary of different measures of Ukrainian and Lithuanian collaboration with the recommendations how to keep the contacts between two countries. The mentioned investigation is based on the range of interviews made with the officials and experts of both countries.
In the course of discussion in Kyiv there was a discussion of the main conclusions and recommendations of investigation with the diplomats, people in charge who make decisions, and representatives of expert and business communities.
It is worth mentioning that in the frames of the anniversary of diplomatic relations between Lithuania and Ukraine the President of Lithuania Dalya Gribauskayte came in Kyiv. The head of the state met with the president of Ukraine Petro Poroshenko for the delivery of a range of bilateral agreements.
The president Petro Poroshenko said words of gratitude towards Lithuania for friendship on the occasion of the 25-th anniversary of start of diplomatic relations between two countries.
Apart from that, in the course of visit the second Ukrainian and Lithuanian economic forum happened with the participation of Poroshenko and Gribauskayte as well as official opening of Lithuanian square in the capital of Ukraine.