In Kyiv it was the concert dedicated to the memory of Heydar Aliev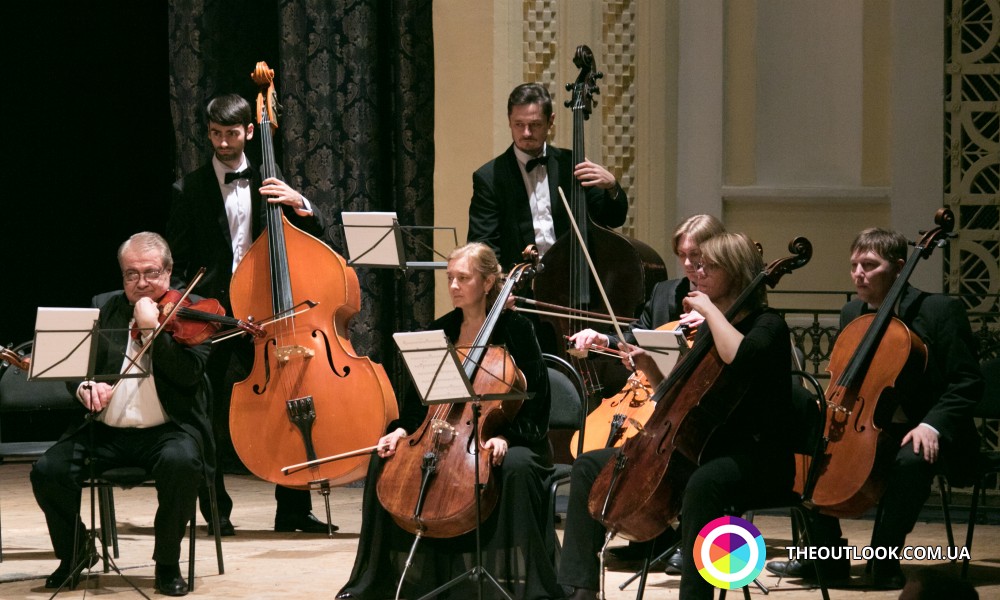 Under the auspices of embassy of Azerbaijan in National musical academy of Ukraine named after P.I. Chaykovskyy there was a concert dedicated to the memory of national leader of Azerbaijan nation Heydar Aliev.
In the concert of classical music there were National ensemble of soloists 'Kyiv camerata', young gifted performers from Azerbaijan – tari player Sahib Pashazade, the singer hanende Ravan Ismaylov who performed the pieces of music in one of the main genres of Azerbaijan traditional music Mugam. This multipart vocal and instrumental piece of music as well as common name of Azerbaijan music is featured by the improvisation type of melodic evolution. Mugam is performed in a full-fledged manner and in dribs and drabs by the singer-soloist along with instrumental accompaniment or in a view of solo instrumental pieces. In 2008, UNESCO acclaimed Mugam as one of the masterpieces of oral and non-material cultural heritage of humanity.
The national artist of Azerbaijan Yalchin Adygezalov conducted one of the most famous chamber orchestras in Ukraine.
In the greeting speech Ambassador Extraordinary and Plenipotentiary of Azerbaijan to Ukraine Azer Hudiev told about the significant contribution in the history of Azerbaijan of the prominent political and state activist of the modern time Heydar Aliev.
So as to express his respect to the Ambassador this evening his colleagues came, particularly, the heads of diplomatic missions of Romania, Georgia, Palestine, Moldova, Uzbekistan, Turkey, as well as representatives of GUAM, the heads of diasporas of Buglaria, Azerbaijan, representatives of scientific liberal community, and activists of culture and art of Ukraine.
In the course of event there was a delivery of an agreement about collaboration between Bakuvian musical academy named after Uzeir Gajibeyli and National Musical Academy of Ukraine named after P.I. Chaykovskyy. The document was signed by F. Badalbayli and V. Rojok.