THE MINISTRY OF THE FOREIGN AFFAIRS OF UKRAINE HOSTED A PHOTO EXHIBITION DEDICATED TO THE 25TH ANNIVERSARY OF ESTABLISHMENT OF DIPLOMATIC RELATIONS BETWEEN UKRAINE AND THE PEOPLE'S REPUBLIC OF CHINA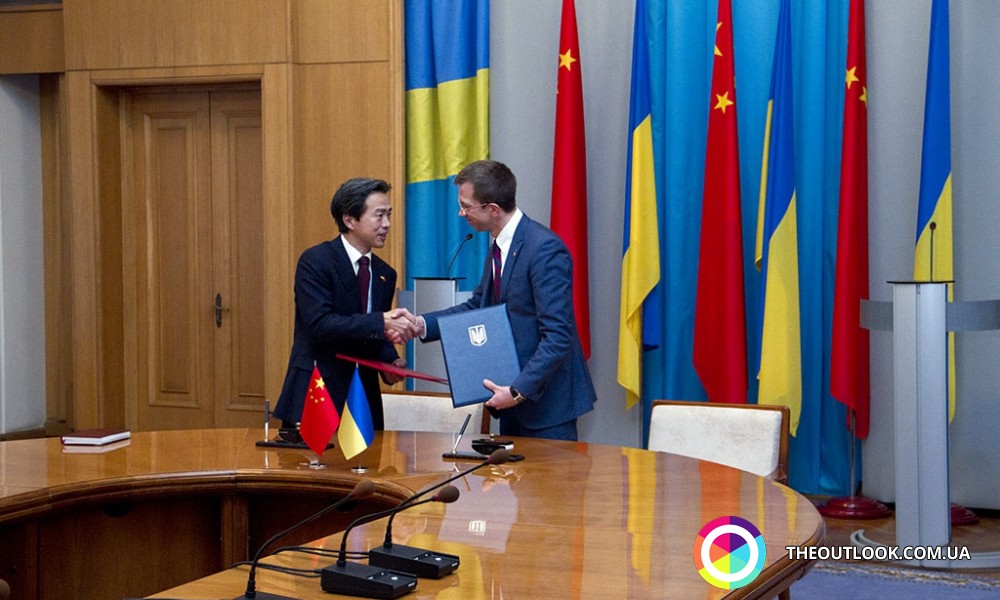 On January 12, in the Ministry of Foreign Affairs of Ukraine took place the opening ceremony of a photo exhibition on the occasion of the 25th anniversary of establishment of diplomatic relations between Ukraine and the People's Republic of China.
The ceremony was opened by State Secretary of the Ministry of Foreign Affairs of Ukraine Mr. Andriy Zayats and Ambassador Extraordinary and Plenipotentiary of the People's Republic of China to Ukraine Mr. Du Wei. The event was attended by the representatives of the diplomatic corps, Chinese and Ukrainian business community, foreign cultural centres in Ukraine.
In the welcoming remarks, Andrew Zayats and Du Wei underlined high dynamics of development of bilateral relations between Ukraine and China during the past 25 years, active dialogue at all levels and rapidly developing cooperation in many spheres, and expressed hope that the Ukrainian-Chinese relations in the future will be enriched with new content and new developments in all directions.
Within the framework of the ceremony the parties also signed the transfer documents on providing the telecom equipment from the Chinese side to the Ministry of Foreign Affairs of Ukraine.