The Embassy of Turkey opened in Kyiv the exhibition 'Water drawing. The sophisticated art ebru'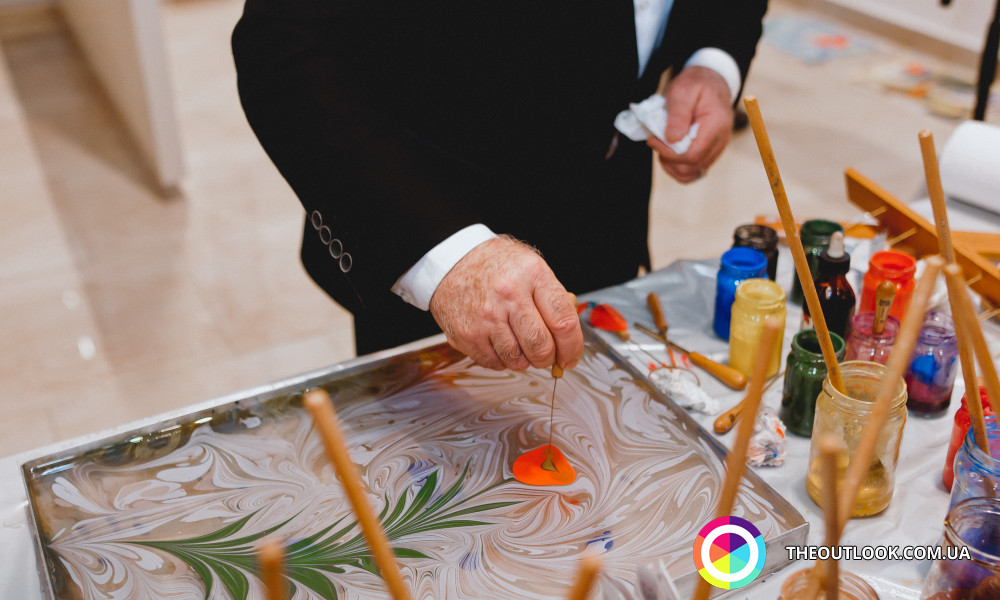 The Embassy of Turkey in Ukraine and personally Ambassador Extraordinary and Plenipotentiary Yonet J. Tezel opened in National museum named after Taras Shevchenko exhibition 'Drawing on the water. The sophisticated art ebru' by the painter Hikmet Barutchugil.
Ebru is translated - the painting over marble is one of the most ancient types of Turkish art of the paper decoration, and it developed during all the Turkish history and gained a significant popularity. At the beginning of the 17-th century it came to Europe where it became known as 'Turkish paper'. This technique was used by the bookbinders until now.
The paper with the painting like a marble was used in Ottoman court for the protection of the important documents from the counterfeits, exactly as well as the fingerprints, and two patterns could not be absolutely the same. In 2014 ebru was included in 'List of non-material cultural heritage' of UNESCO.
In the course of exhibition opening all the guests were able to enjoy the virtuous technique of Turkish artist, the master of ebru Hikmet Barutchugil. In front of public maestro demonstrated the fundamentals of his mastership and even organized a small workshop for everybody who wanted to acquire this unique technique. The visitors could take the pictures created on their own was a memento.
'Ebru is one of the oldest kinds of Turkish art. This art came from Central Asia in Anatolia while from this place it widespread all over the world. It could be described like the drawing on the water. The samples are created at the surface of the water where substance is added for the increase of viscosity, after what the samples are transformed on the paper. The results of this process are unique and it is impossible to repeat this design', told Hikmet Barutchugil.
Hikmet Barutchugil was born in 1952. He got acknowledged from the unique technique of drawing on the water when he was a student starting learning Islamic calligraphy. From 1978 till 1981 the painter had been acquiring the education in London; however, even then he did not lose interest to ebru. Verily in this period his own technique was developed in the course of which he united the classical technique with progressive methods calling his style as the 'Marblizing Baruta'. The works of the artist are represented in the prestigious museums all over the world as well as in the private collections.
The opening of the exhibition was visited by the representatives of diplomatic corpus of Ukraine, Heads of diplomatic missions, artists, representatives of Ukrainian art-space, and mass media.