In Kyiv under support of Embassy of Argentina it was a concert 'Stars of world tango'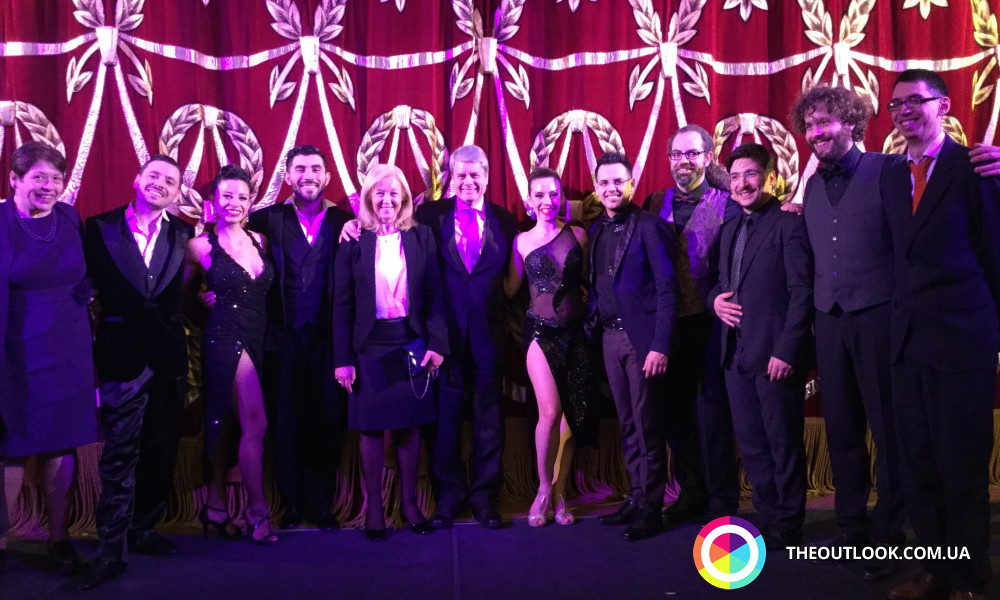 On the 27-th of March in Kyiv national academic theatre of operetta there was a concert 'Stars of world tango' with the participation of the celebrities acting in a style of Argentinean tango Neri Piliu, Shanini Kiniones, Solange Acosta, and Max Van De Voorde that were accompanied by 'Tango Spleen Orquestra' (Italy).
The Ambassador of Argentinean Republic Alberto Hose Alonso along with the wife and diplomats attended the concert and gratified musicians and tango dancers for the majestic performance of Argentinean tango.
Solange Acosta and Max Van De Voorde represented an incredible, young, charismatic couple. During the performing in the final of World Championship the audience and judges gave standing ovations and worthily awarded with the highest title, Argentinean Tango World Champions.
Thus, on the 27-th of March, Kyiv citizens and guests of the capital had a unique opportunity to see the boisterous show of the best of the best couples of Argentinean tango. It was a true holiday from the creators of love art, passion, and elegance. The spectators were able to enjoy tango saturated with passion and light romantic gentleness. It is the virtuous dance from those who started with the verily sources and learnt from the founders of Argentinean tango.
These brilliant dancers were accompanied by Italian orchestra famous in the world of tango 'Tango Spleen' under the guidance of Mariano Speranza (Argentina). The guests were pleased with the mellow vivid tone, music and vocal intended directly in the heart. The spectators could get assured that tango could be different, bright and sensuous, gentle and weepy, light and playful. The glorious mastery of the dancers and beautiful, full of love music of tango did not leave anyone indifferent.