The Ambassador of Uzbekistan Alisher Abdualiev organized reception in honor of Independence Day and 25-th anniversary of diplomatic relations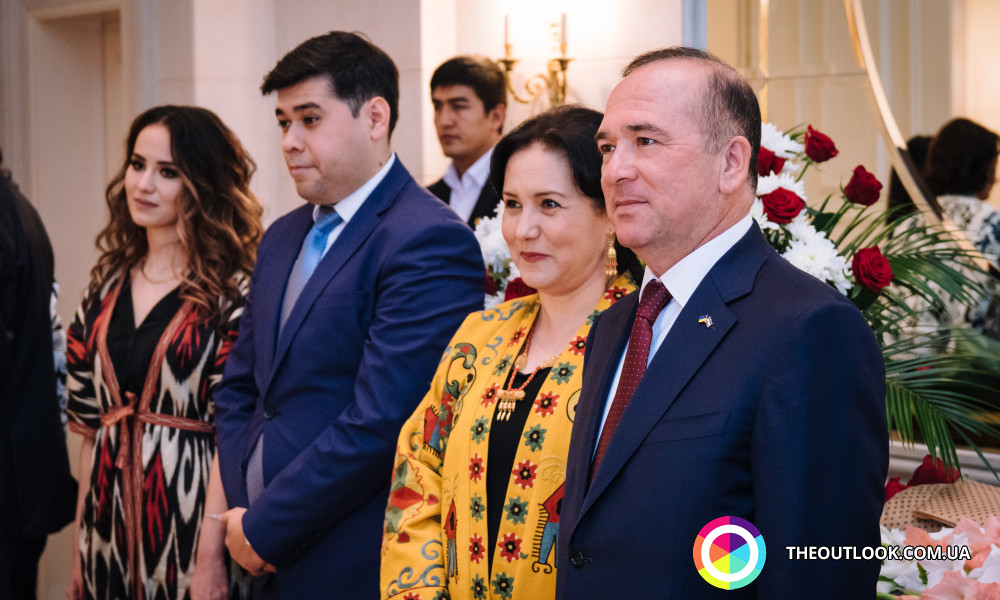 The Ambassador Extraordinary and Plenipotentiary of Uzbekistan to Ukraine Alisher Abdualiev organized an official reception in honor of the 26-th anniversary of Independence Day of the country and 25-th anniversary of diplomatic relations between Uzbekistan and Ukraine.
At the beginning of the evening, the Head of diplomatic mission greeted his colleagues in the official hall, congratulated the citizens with the main holiday of the country. In the introductory speech Mr Abdualiev told about the results of the 25-year collaboration between Uzbekistan and Ukraine, expressed conviction that in future these relations are about to be prolific and long-term, wished everybody to have exciting and pleasant evening.
So as to congratulate Uzbekistan with the holiday the Heads of diplomatic missions came from such countries as Iraq, Israel, India, Serbia, Kazakhstan, Tajikistan, Belarus, Morocco, Palestine, Turkey, Malaysia, representatives of embassies of Canada, Turkmenistan, Cuba, Mufti of Ukraine, head of Directorate-General for Rendering Services to Diplomatic Missions, representatives of authorities, businessmen, publicity, and mass media.
All the guests of the evening were able to immerse into the atmosphere of picturesque Uzbekistan savoring bright national dances, songs and tasting traditional dishes.
The decision on the independence announcement was made on the 31-st of August, 1991 at the session of Supreme Soviet of Republic Uzbekistan. Formally Uzbekistan became independent after the breakup of the Soviet Union in December 1991.
After independence announcement Republic approved the national flag while in a year it accepted the Constitution. The country started the new way of independence taking into consideration all the hardship and obstacles that have waited for it during this uneasy route.
The celebrations in Independence Day of Uzbekistan usually include official speech of the president of the country, and organization of different concerts. In the evening under Uzbekistan the festive fireworks traditionally shine in the sky.