Germany Embassy to Kyiv supported reception dedicated to the Fourth Ukrainian and German forum of products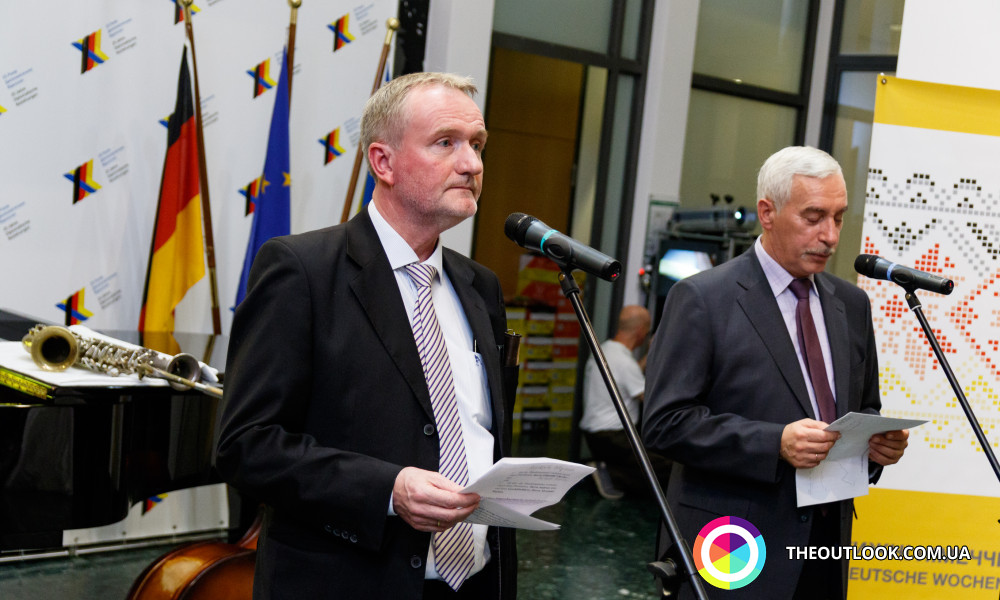 The event welcomed 40 producers from Germany and Ukraine who presented their production, the representatives of business from all the regions of Ukraine, international organizations and projects, specially-oriented institutes, etc.
The forum was organized involving the project 'Agricultural trade of Ukraine', support of diplomatic mission, German and Ukrainian commercial chamber and Commercial and Industrial Chamber of Ukraine. The organization of event gave opportunity to the enterprises to introduce and demonstrate their production. The visitors of the exhibition as well as numerous professional performances from the leading experts of the area took part in this area. During the panel discussions and presentations the participants got information about the story of success in business and innovative technologies, discovered the new production of local and foreign producers. The small and middle enterprises have got a unique possibility to expand the marketing outlets and find out new ways of development.
'Our forum makes a great contribution in the bilateral trade in the area of agriculture and provision. We see that more German enterprises are interested in Ukrainian production while Ukrainian side has new possibilities inherent to Agreement on free trade', remarks the head of project Andre Pilling.
The agricultural sector of Ukraine plays an important role as the gross domestic production making up almost 18 percent for the external trade having taken almost 45 percent in the common export of Ukraine in 2016.
In 2016 Germany imported from Ukraine more agricultural and food products than exported. The introduction of these goods last year counted nearly 326 million euro what is 40.6 percent more than in 2015.
'Today three-day special event of the project Agritrade Ukraine starts. It is organized upon the initiative of Federal Ministry of provision and agriculture of Germany and Agricultural politics and provision of Ukraine Ministry. The project of agricultural trade is developing actively. It has become famous in many circles and we hope it will enable collaboration. It will develop with the usage of new free trade zone potential', noticed the representative from the Embassy of Germany to Ukraine.
The purpose of the project is the support to Ukrainian agricultural goods producers and agricultural companies in the search of European marketing outlets, inclusion, strengthening, and expansion of the activity as well as preparation of these companies to open their own markets. Apart from that, the project has a purpose to inform German companies on the issues of agricultural trade with Ukraine.
In the course of event all the guests were able to participate in a special degustation where the products of German and Ukrainian origination were demonstrated, particularly, dairy products, meat, beverage, etc. Afterwards, the participants could choose the most favorite production participating in the voting.