The Embassy of Spain to Ukraine organized official events in Kyiv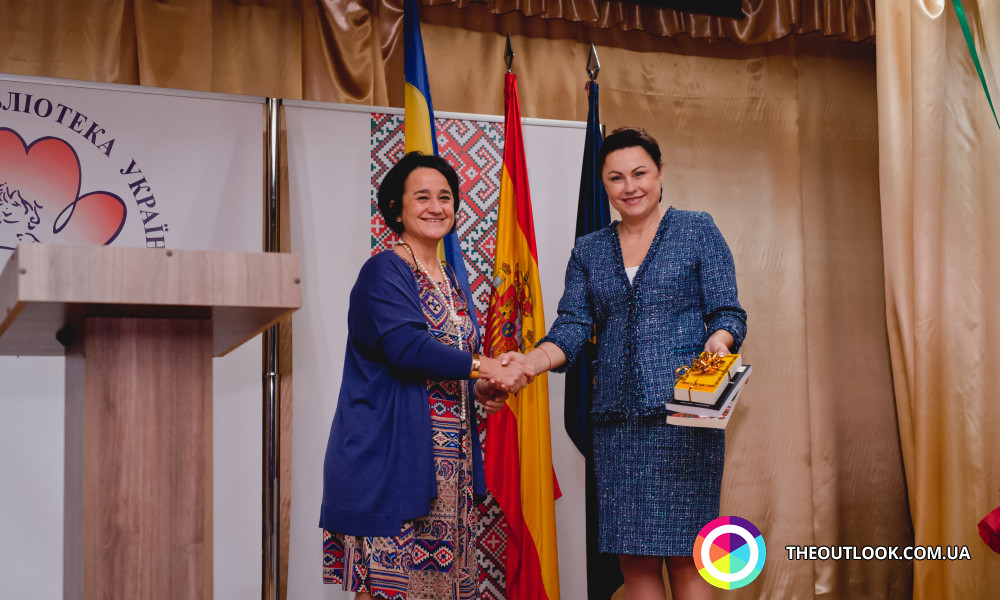 On the 13-th of December in National library of Ukraine for children the ceremony of giving books happened. Afterwards, in the residence the Ambassador Extraordinary and Plenipotentiary of Spain to Ukraine Silvia Cortes Martin organized diplomatic reception.
The Embassy has given more than 800 books of modern children authors of Spain to the library. All the editions are written in the original language being counted to those who study Spanish at school. The access to the books will be given by not only the users of National library because in a while they will become digital, and everybody who wants might get familiar with the books in electronic variant.
The Ambassadors Extraordinary and Plenipotentiary of Argentina and Mexico joined the event. The diplomats performed with the greeting speeches and remarked the necessity to make such events enabling meeting with different countries through the literature.
The management of library also noted the necessity of organization of such events that make the book fund bigger.
In the meantime, after the event the Ambassador of Spain organized diplomatic reception in the residence.
Mrs Silvia Cortes Martin was appointed as the Ambassador Extraordinary and Plenipotentiary to Ukraine in September 2017. Beforehand, she had been the head of mission of Kingdom Spain in Albania. She started diplomatic career in 1991. Till now she has worked in Spanish diplomatic offices in Israel, Germany, in General Secretariat of NATO and Permanent Representations of Spain to North Atlantic Council as well as deputy head of CEO of European Union.