Filthy creativity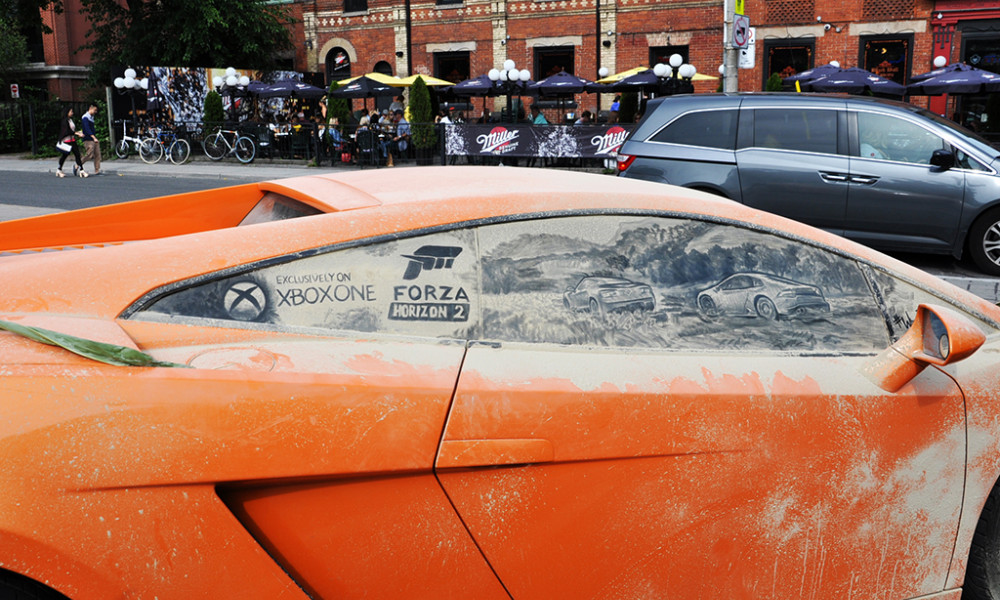 Dirty cars are like a host for an artist. One may treat such art differently. Someone will wrinkle his nose and disdainfully wrestle his clothes. Others necessarily want to put a finger in such a picture in order to check the fragility of the "canvas" and smear its outlines. However, others will definitely make a selfie. However, nobody can pass by.
There are a lot of dirty cars in all countries. It is quite difficult to pass them. One wants to scratch on the hood something like "I was here". But, there are people who do not hold back. They just come up to someone else's car and paint. Surprisingly, the owners of these cars do not mind, and some even lined up to such craftsmen, so that they portrayed something on their doorway. A new direction in art even managed to get the name "Art of Automotive Mud". His pioneer is officially considered an American Scott Wade. Perhaps, it happened because he was the first to begin to do for a living by creating small masterpieces on bumpers, hoods and glasses of local citizens. In the work he uses brushes and special rubber tools. To get a picture of this artist, car owners do not wash their cars for months, and then try to avoid the rain in every possible way. A painter from Texas draws what the customers want. Someone prefers the plot from the classic novel, others require rock or pop stars, the third wants more eroticism or closer to the characters of popular comic books, others require it to be more horrifying. There are also those who ask to paint their steel horses with lines of poems or confessions of love to their half. The American spends about an hour creating one picture. Complex images are four times longer.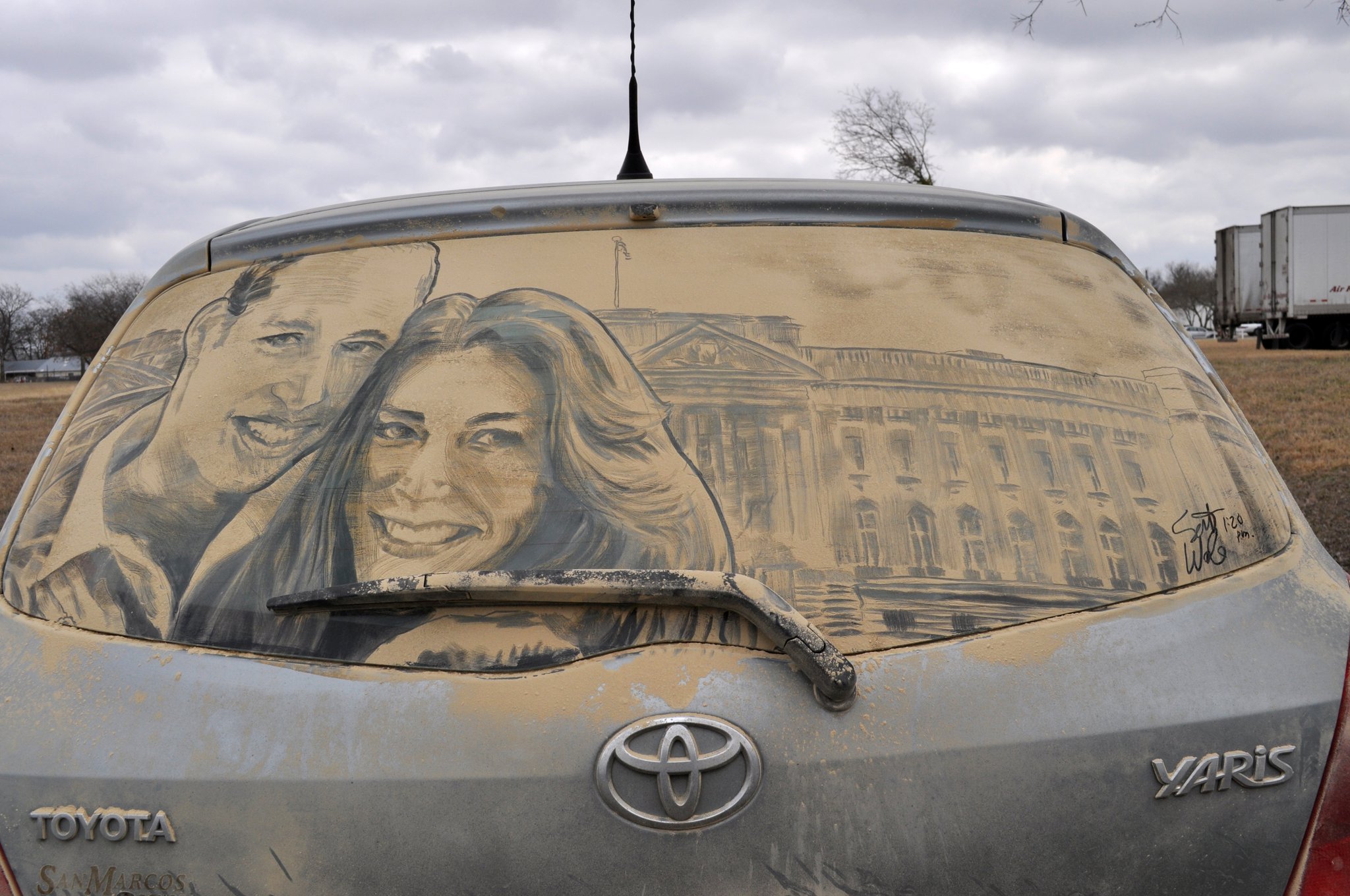 Photo bigstatues.com
Over time, Stott has a lot got of followers around the world. Briton James Gibson draws on the glasses of cars scenes from the First World War, portraits of athletes and heroes of horror films. The popularity of Gibson is explained by the social media. Once a man decorated the doors of his car with a picture of a popular English player. Neighbors noticed an amazing picture, photographed it and put it in the Internet. The photo was reprinted more than fifty thousand times expressing its admiration for the master's work.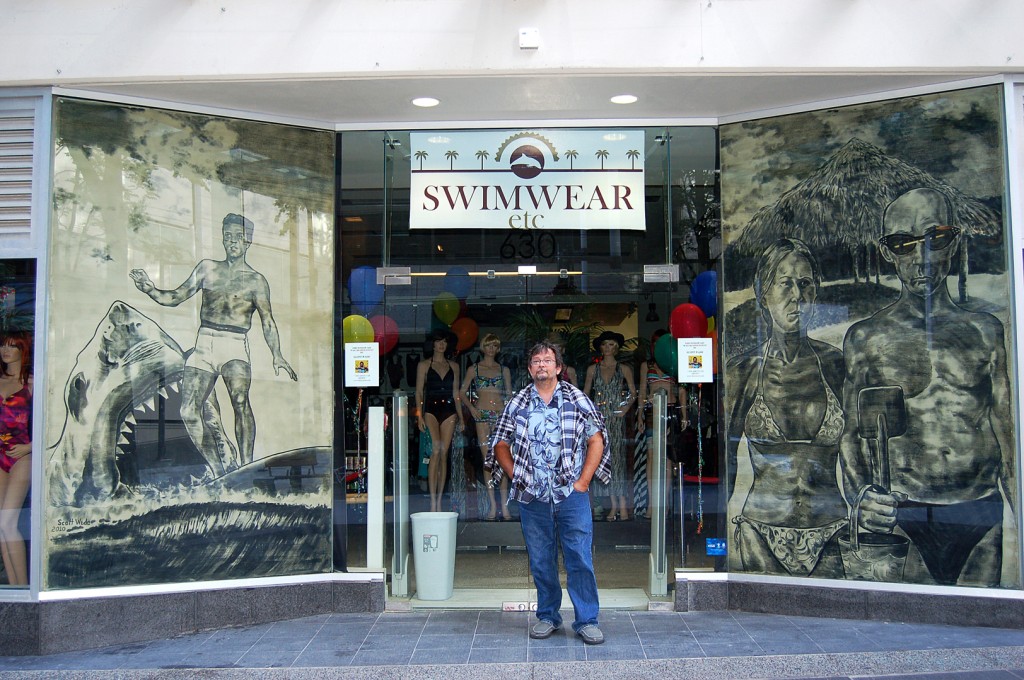 Photo dirtycarart.com
A teacher of Chinese language prefers girls. Xiao Xiangzhong, who is around seventy years old, does not make money out of his work, but does not deny the requests of acquaintances and admirers of his work drawing one more beauty on the dirty glass of the car.
Inspectors adore stopping on the roads of the artist from Mytischi Dmitry Drach. He drives a truck, and uses his dirty body as a canvas. The self-taught artist draws what the soul and the outlines of mud on the van tell him. The driver creates his masterpieces in minutes using only his fingers and rags.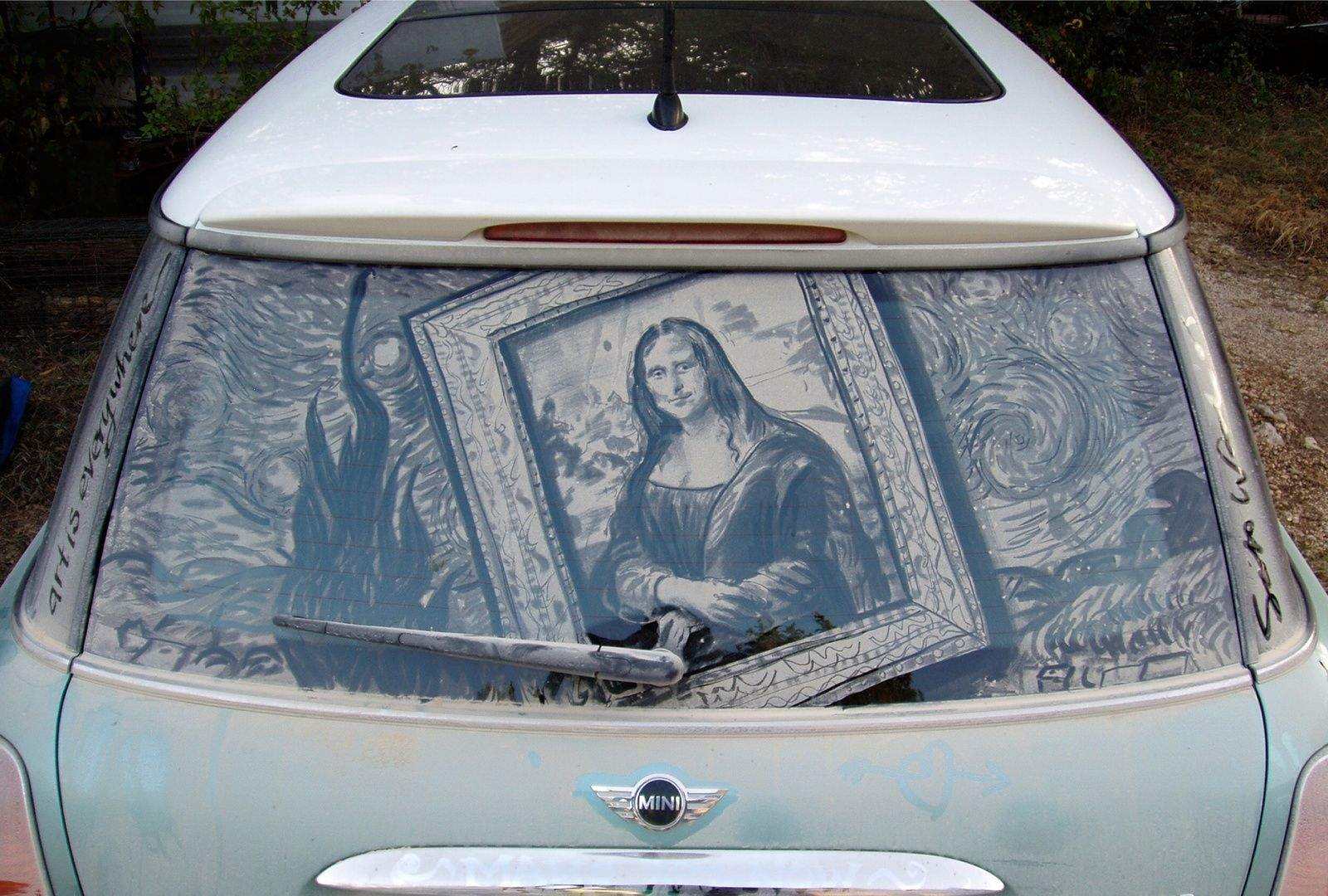 Photo cultofmac.com
Azerbaijani Rafael Weisov, before taking up the painting of cars, worked as a parking man for more than ten years. Then, to pass the time, he somehow decided to portray the dirty side of the client's car city landscape. With time, leave the car under the supervision of Raphael wishing more. The artist is still happy to paint in the dust both real and fantastic landscapes.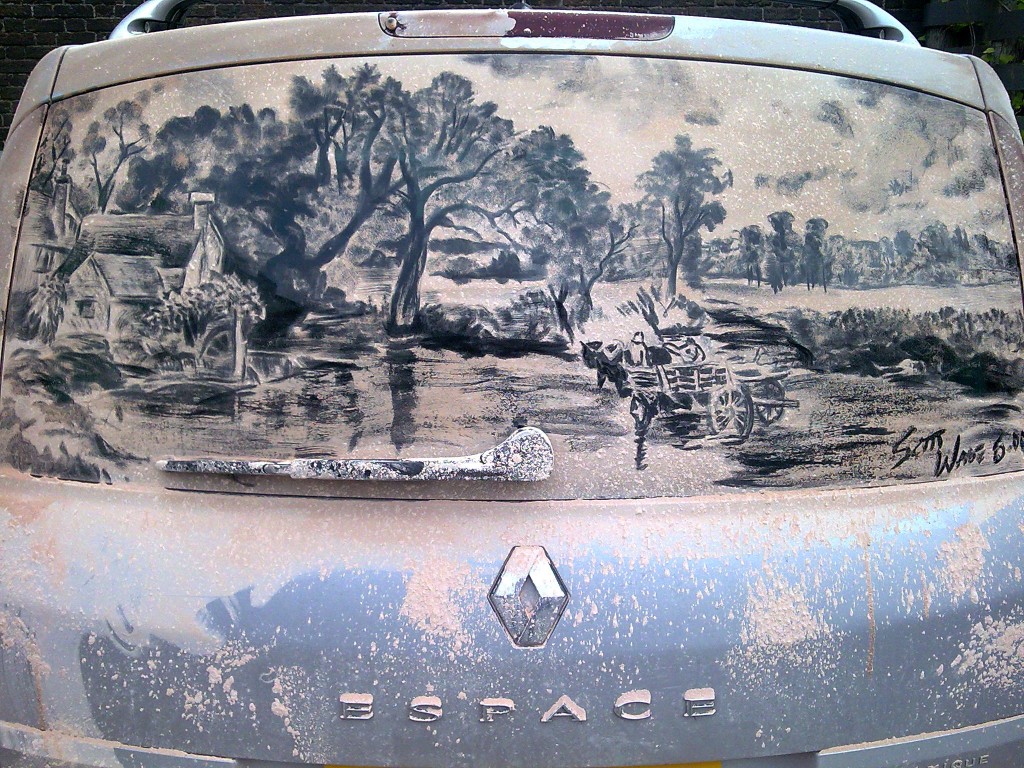 Photo dirtycarart.com
Most of these people work for praise and delight. However, those who decided to earn on such creativity and excelled in technology, are asked for a short-lived masterpiece from a few tens to hundreds of dollars.
Cover photo cultofmac.com