In Kyiv Korean educational center has been opened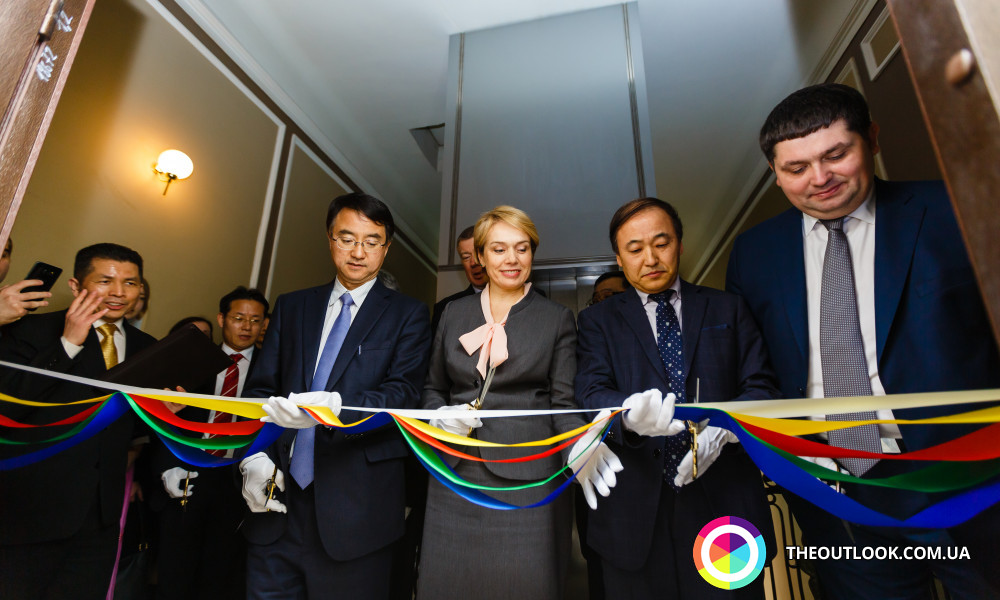 In Kyiv the official opening of Korean educational center happened, by the way, right now in the world there are only eighteen such places. The event occurred on the 17-th of March in the place of Center with the participation of Ministry of education and science of Ukraine Lilia Grinevich, deputy Minister of education of Republic Korea Song Gon Be and ambassador of Republic Korea in Ukraine Mr Li Yang-Ghu.
'I am sincerely pleased that Ukraine will be one of the countries-partners of Korea where such centers are functioning. In my opinion, this is an important diplomatic step which only improves our friendship relations. I am convinced that Center will be able to become an effective platform for the education and cultural dialogue between Ukraine and Korea. We are interested in making Ukrainians study Korean language and culture so as to have a possibility to deepen our collaboration in business, economic, and humanitarian work', remarked Lilia Grinevich during the events.
She also added that Ministry of education and science of Ukraine will encourage the activity of the Center: 'I hope that due to this place we, as well, will be able to make more intensive collaboration between our educational establishments and activate research exchange between the countries'.
In the course of the event Lilia Grinevich, the deputy Minister of education of Korea Song Gon Be and Ambassador of Republic Korea in Ukraine Mr Li yang-Ghu opened the exposition of Korean educational Center as well as cut the official ribbon.
'I hope that because of the launch of Korean educational Center the collaboration between countries will become deeper in the scope of science as well the students exchange in the area of high education will activate. The activity of the Center will be directed to the development of Korean language both in the environment of Korean community in Ukraine and among the interested Ukrainians and will be concentrated on the help to schools and development of different educational programs. This Center is going to be the place of combination of Korean community abroad', explained Mr Gon Song Be.
The information is from the web-site http://mon.gov.ua