The ambassador of Korea arranged a reception in honor of day of the state's foundation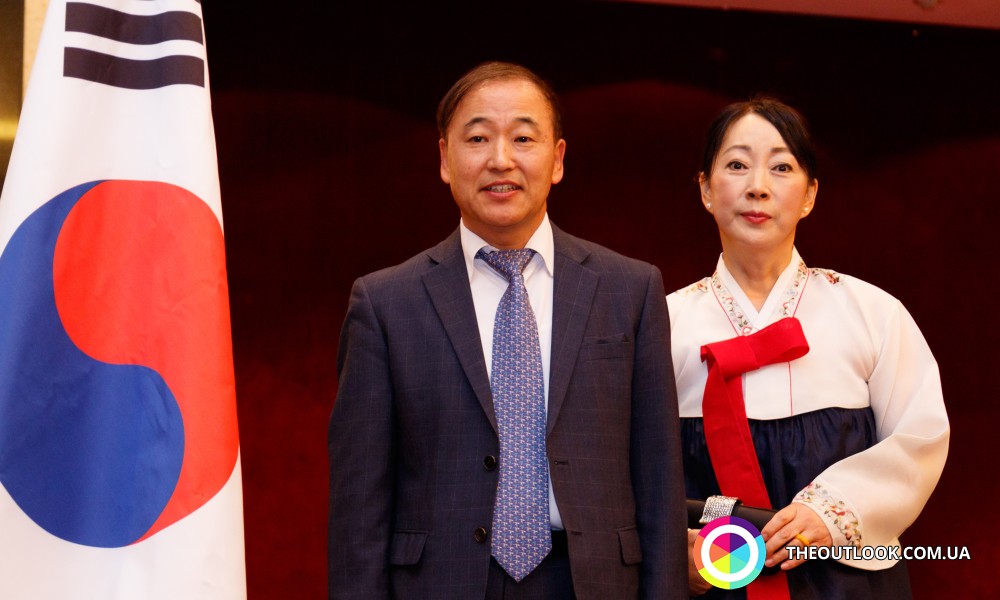 The Ambassador Extraordinary and Plenipotentiary of Korean Republic to Ukraine Lee Hyang-Gu arranged an official reception in honor of the day of the state's foundation. So as to express their respect and congratulate the Head of diplomatic mission, this day his colleagues came, such as ambassadors of Palestine, Malaysia, Argentina, Uzbekistan, Hungary, Mexico, Turkey, Japan, representatives of national authorities, people's deputies, members of cultural associations, communities, and mass media.
The national holiday of Republic Korea (South Korea) is the day of the state's foundation (Gaecheonjeol) celebrated on the 3-rd of October. It was established in a memory of the foundation of the first Korean kingdom (ancient Joseon).
Gojoseon is considered as the first Korean national foundation. Its legendary founder was Dangun Wanggeom. According to the chronicle 'Samguk Yusa', in 2333 BC he founded the kingdom on the banks of the Taedong and Liao rivers. Most modern scientists hesitate discussing the date of foundation of the ancient Joseon; however, it is known precisely that it had been existing till 108 BC.
Nevertheless, it is not the actual anniversary of foundation of Joseon that is celebrated as the Day of foundation of the state when, according to the legend, the husband of Dangun Wanggeom, son of heaven king, came down to Earth so as to live with people. In 1909 this day got the status of a national holiday. Initially it was celebrated in the third day of the tenth month, according to moon calendar, but in 1949 it was decided to celebrate it on the 3-rd of October, on the Gregorian calendar.