The Embassy of Indonesia to Ukraine appareled the monument of queen Anna in Kyiv in the traditional wedding dress of Bali woman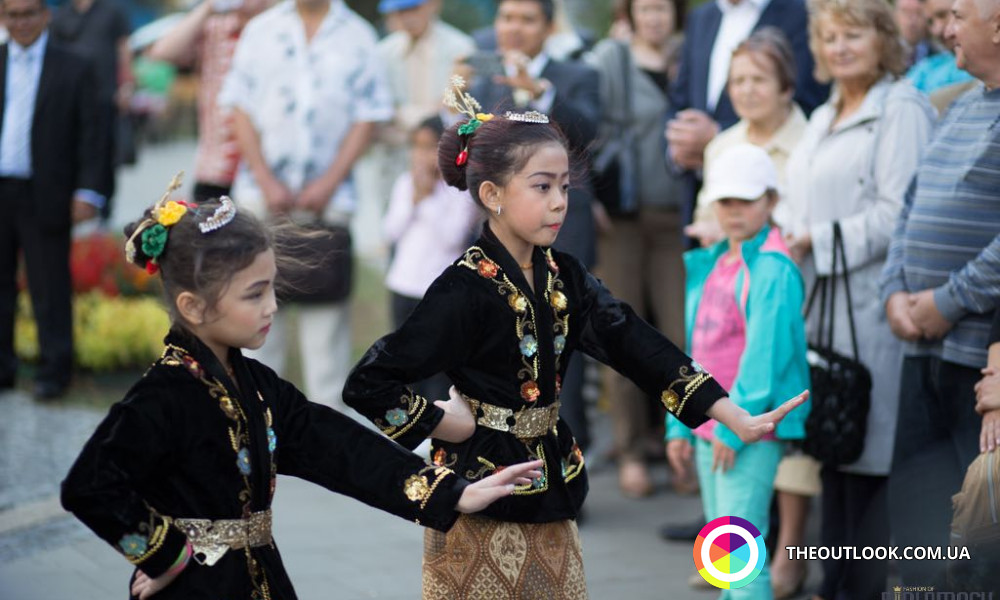 The Embassy of Republic Indonesia to Ukraine under the auspices of Kyiv city administration caused a new tradition to change the clothes on the queen Anna monument at Lviv square in national dresses of different countries. The first dress in the wardrobe became the traditional wedding dress of Bali woman.
In the official ceremony there were an official of Kyiv city administration Oleg Gariaga, delegates from Indonesia headed by the mayor of Bekasi, the diplomats of foreign countries accredited in Ukraine. The Ambassador of Republic Indonesia to Ukraine Yuddi Krisnandi made an emphasis on the fact that the new tradition will unite Ukrainians and Indonesians. As well, he expressed hope to collaborate in a prolific way in the future between our countries in a wide range of events.
Anna received festive dress from the citizen of Indonesia Pepi Apriati Utami who is residing in Kyiv. All the event was accompanied with Indonesian traditional dances performed by the embassy's officials and their children.
The initiative was the successful finish of Indonesia Week organized by the Embassy of Indonesia to Kyiv in honor of the 25-th anniversary of diplomatic relations between Ukraine and Indonesia. The program of Indonesian week included demonstration of Indonesian cultural heritage that took place in gallery Triptych from the 11-th till 16-th of September.