Grunnlovsdag. Ambassador Ole Terje Horpestad met guests on the occasion of a national holiday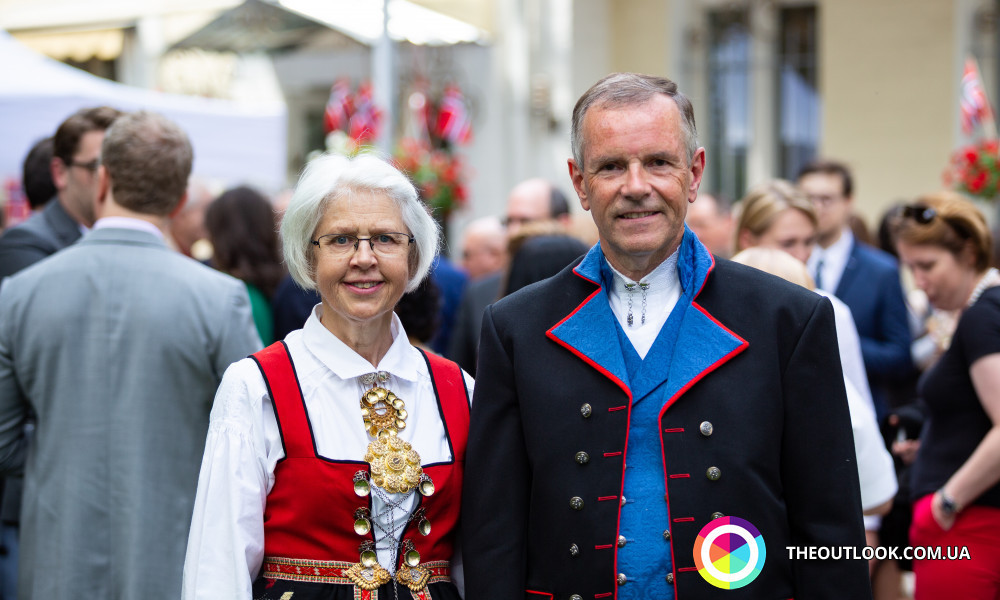 The celebration of the Norwegian Constitution Day was held in the heart of the capital! The Embassy was the initiator of the reception.
Extraordinary and Plenipotentiary Ambassadors of Australia, Belgium, the UK, Denmark, Canada, Cyprus, Lebanon, Romania, Serbia, Finland, France, Croatia, Czech Republic, members of the Government of Ukraine, public figures attended the celebration to express their respect and personally congratulated the friendly country.
The Ambassador Ole Terje Horpestad in his welcoming speech noted:
"Our constitution is one of the oldest. Over the past 2 centuries, the Constitution has certainly been modernized, but its basic principles remained unchanged and, for the Norwegians, the Constitution is an important symbol of independence and freedom. But it is also about inclusion, tolerance and respect, diversity, values that are fundamental to democratic societies".
The head of the Norwegian Embassy in Ukraine also noted that, while in Ukraine, the diplomat watches its people fighting for their sovereign right to choose the future of the country and Norway supports the European choice, sovereignty and territorial integrity of Ukraine.

On May 17, 1814 the main document of the Kingdom was adopted. This year, the state celebrates the 205th anniversary of the adoption of the country's Constitution, this day coincides with Independence Day. Demonstrations and parades in national dress are held in the capital and other cities of Norway. This year wearing traditional costume Ole Terje Khorpestad and his wife met guests in Kyiv.

Have a look at the photos from the diplomatic reception OUTLOOK in our gallery: