The Ambassador Elena Leticia Teresa Mikusinski held a diplomatic reception, the world-famous Argentine singer Gerónimo Rauch became an honored guest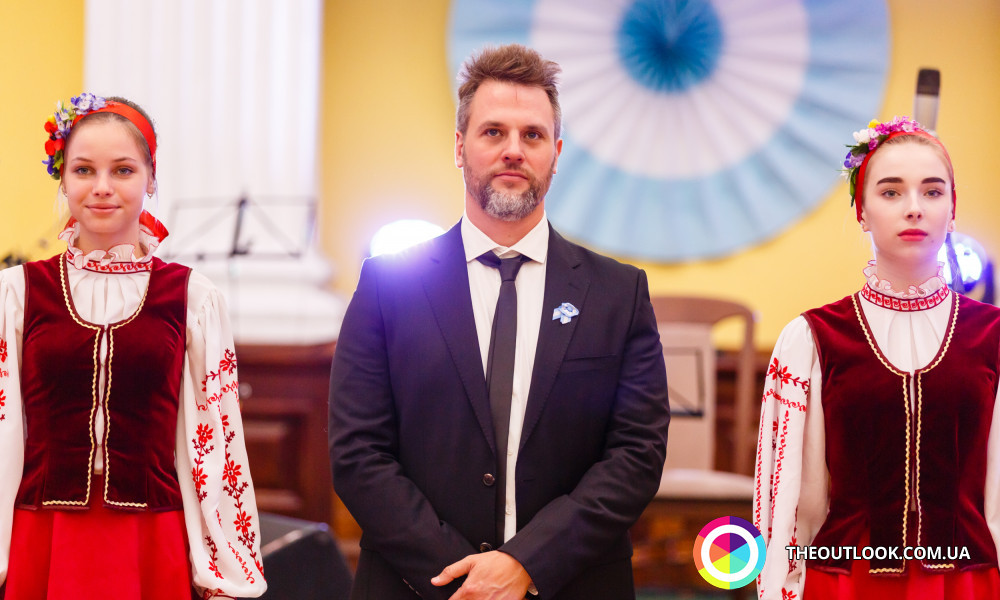 The Column Hall of the Kyiv City State Administration on June 11 welcomed guests of the Embassy of the Argentine Republic to Ukraine on the occasion of a national day. The Ambassadors Extraordinary and Plenipotentiary, representatives of the government and its agencies, partners of the embassy, the business community and the media lined up to congratulate the head of a foreign diplomatic institution and express their greetingss to friendly Argentina.
The festive reception began with the solemn speech of Mrs Elena Letitisia Teresi Mikusinski: "Today, we, Argentines, celebrate the 209th anniversary of the May Revolution. On May 25, 1810, our country entered the path of sovereignty as a new, independent state. We laid the foundation for a free dialogue and interaction with the outside world.
Let me proudly announce that today among us there is a charming and very successful Argentinean singer and actor - Gerónimo Rauch who has specially arrived from Spain where he currently performs in the musical No. 1 "Doctor" in Madrid. We are very grateful that Gerónimo joined us today.
I would like to emphasize that 2019 is definitely a very important year.
Firstly, this is a special year for Ukraine. Ukrainians had the opportunity to participate in exemplary, democratic, transparent and competitive presidential elections which resulted in the election of a new president. Secondly, this is also a very special year for me. This important event in the history of Ukraine coincided with the beginning of my duties of the Ambassador of Argentina. For me, this appointment has a special meaning because of the history of my family. My mother was born in Lviv and was deported by the NKVD in April 1940.
As you know, Argentina is a multicultural and diverse society. Ukrainians are the seventh largest diaspora in the world. More than two hundred thousand Ukrainians emigrated to Argentina and today almost half a million Argentines have Ukrainian roots. The Ukrainian diaspora in Argentina is fully integrated into Argentine society and has made a significant contribution to economy, agriculture, industry, science, medicine, politics, music, fine arts and culture.
In addition, 2019 is also important due to the rapid development in our bilateral relations. Our relations based on mutual respect and understanding are mutually beneficial to our peoples but we strive to further strengthen and deepen them in the future.
Argentina is one of two South American countries with an embassy located in Kyiv. This demonstrates a great interest in strengthening mutual cooperation within the framework of traditionally friendly relations, reflected in the intensive political dialogue conducted by our states.
In recent months, we welcomed the representatives of the The Congress of the Argentine Nation, the Secretary of State for Coal Industry, the Sub-Secretary for Justice Access, the Secretary of State for Human Rights and Cultural Pluralism, and last week a large delegation of Argentine entrepreneurs from the agro-industrial sector arrived.
It is also very important to mention the recent high-level visits to Argentina by the Minister of Justice of Ukraine Pavlo Petrenko and the Minister of Youth and Sports of Ukraine Ihor Zhdanov, who signed the Agreement on Mutual Legal Assistance in Criminal Matters and the Agreement on Cooperation in the Field of Physical Culture and Sports, as well as delegations chaired by Deputy Mayor of Kyiv, Mykola Povoroznyk.
On November 1, the 7th meeting of political consultations at the level of deputy ministers of foreign affairs of Ukraine and Argentina was held in Buenos Aires, where Ukrainian delegation was headed by Deputy Foreign Minister of Ukraine Sergiy Kyslytsya. This meeting confirmed the readiness of both sides to strengthen cooperation between Argentina and Ukraine in various fields, such as multilateral diplomacy, consular affairs, trade, culture and education.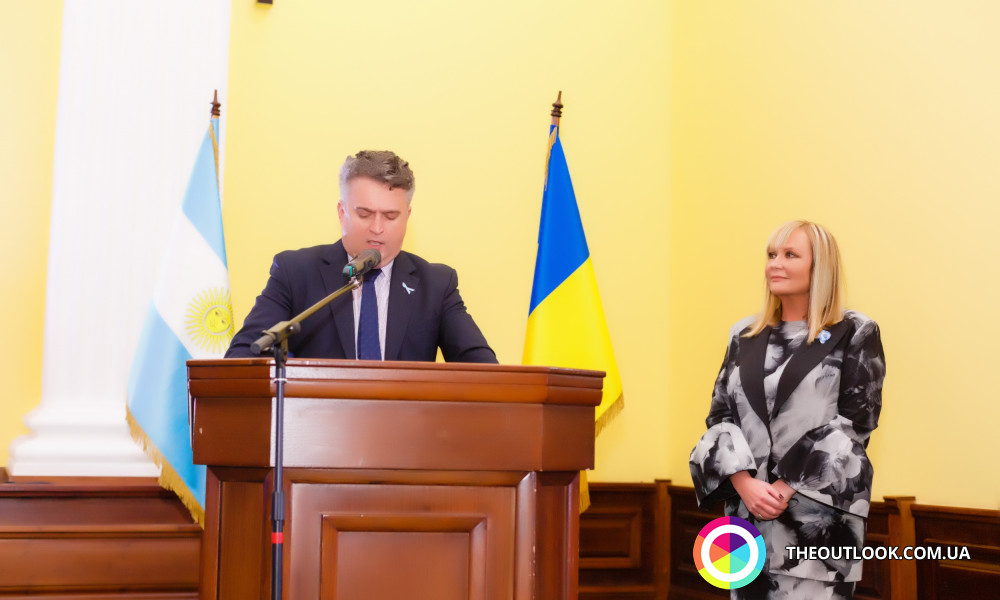 Regarding the economy, I would like to emphasize the significant progress that we see in our bilateral trade. Further confidence building is reflected in reaching agreement on holding meetings of the Joint Commission on Economics and Trade in the last quarter of this year in Buenos Aires.

We are currently helding talks on the improvement of the visa-free regime which entered into force in 2012. The abolition of visa requirements for citizens of both countries gave a strong impetus to strengthen our ties in the economic, cultural and tourist sectors.
And last but not least, the Embassy is actively engaged in an exciting affair - the spread of Argentine culture through our Argentine House in Kyiv where we offer a wide range of events: seminars on Argentine literature, classes on tango and folk dances, tourist seminars, cinema shows. All these activities are free of charge.
I am deeply convinced that these numerous facts show that our bilateral relations are very dynamic, and we hope for their further development of them in the following years".
Greeting words were also said by Deputy Minister for Foreign Affairs of Ukraine Sergiy Kyslytsya and Deputy Mayor of Kyiv, Mykola Povoroznyk.
Before the cultural program, guests received a special video from the President of Argentina, Mauricio Macri.
No Argentine evening could be imagined without tango, folk Ukrainian songs and dances, wine and empanadas, and the highlight of the evening was the performance of Argentinean singer Gerónimo Rauch with whom OUTLOOK managed to communicate: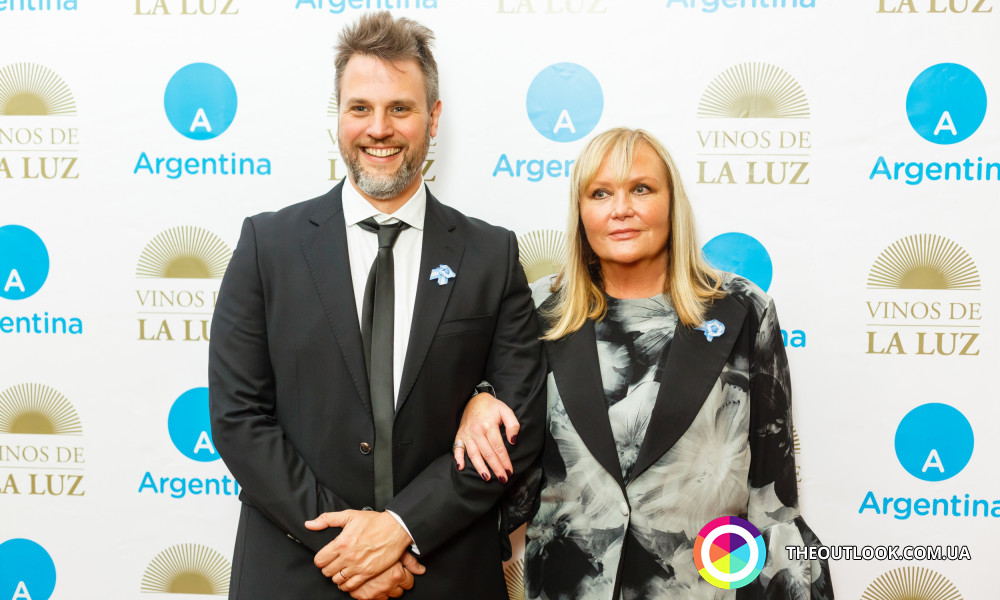 – It is you first time or have you ever been to Ukraine? What are your impressions of the country?

– In general, I do not know much about Ukraine and Kyiv and suddenly I find myself in a multinational city with incredible and majestic buildings. I'm just impressed with your architectural buildings! But I did not have time to get to know the culture of your country more closely. I also plan to visit a number of museums and hope to return once more as soon as possible.
And today in the evening I will try national Ukrainian delights. You know, I like to eat very much, so I would love to enjoy something of your local cuisine. Unfortunately, I had no time yesterday, because I arrived at 2 am. I love to learn different cultures, especially through traditional dishes.
– Did you feel any kind of cultural affinity with Ukraine?
– I thing it is interesting to find something in common in different countries. For example, with regard to Ukraine, I, as a classical performer, am very happy with the galaxy of your famous opera houses. In my opinion, exploring countries in the context of music is very interesting. In such events as today, we are able to combine different musical worlds in a fairly positive sense. And music is all about it.
It is honorable for me to perform the national anthem today, because it is an extremely important song for the Argentineans. We are very proud of them, as well as all our country and its origin. In the words of the anthem important things for us are said, therefore, yes, it really means a lot to us. I am also sure that state symbols are important to Ukrainians, .
– You are a very famous and popular performer. What is the key to success in your life, perhaps the motto in life that helped you to reach sich heights?
– The main thing - it is necessary to believe in what you do and at your own power. Let me begin with the fact that if you have faith then this is a huge step. And, also, you may need a bit of luck, hard work and the ability to fantasize and to showcase your success.
I always say that you need to dream extensively. Yes you need to dream but with eyes wide opened, so as not to miss opportunities. Every morning you have to wake up with plans. Then you will achieve something and even more. Today I am unexpectedly for myself in Ukraine, I represent my state here and perform the anthem. This is so great and it's a chance that is amde for those who are open to gifts of fate. And music - it's just about it: the discovery of dreams and borders ... It combines the country. In music, we speak the language of love, the language of inspiration. Music is an art that has no boundaries. Because we can not close our ears and keep hearing something beautiful. Our souls, the souls of different nations, are intertwined, not even asking permission - that's what music does.
– Can you describe yourself in 3 words in order to bring as many Ukrainians as possible to your next concert in Kyiv, and we hope it will happen soon?
– Yes, three words ... Soul, impulse and music.
Have a look at bright pictures of the event in our gallery: