Select wheels for yourself. Strange transport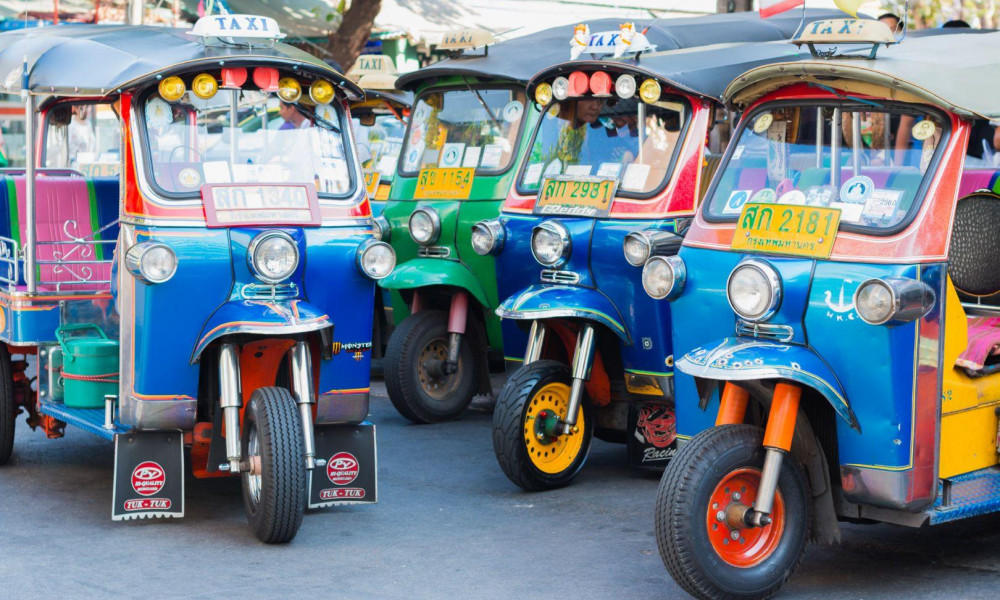 Second part of the saying "Repair your cart in December, in July your sledge remember" is hardly topical for inhabitants of one of Portugal regions. Why wait for snow if they slide perfectly on asphalt. It is this as well as other kinds of transport – from low-cost public to exclusive and luxury– that we are going to tell you about today.
Zoo-shuttles run along the streets of Guatemala. One won't meet exotic animals in them whereas domestic creatures – easily. Fowl, calves, piggery and other livestock is transported directly in saloons together with people. Due to its quite peculiar passengers these means of transport got popular nickname "chicken buses". For locals such transfer is common practice while for visitors to have a ride to the accompaniment of bleating and mooing, at the same time acquiring an exciting job of removing feather off the clothes as a bonus, is something of a novelty.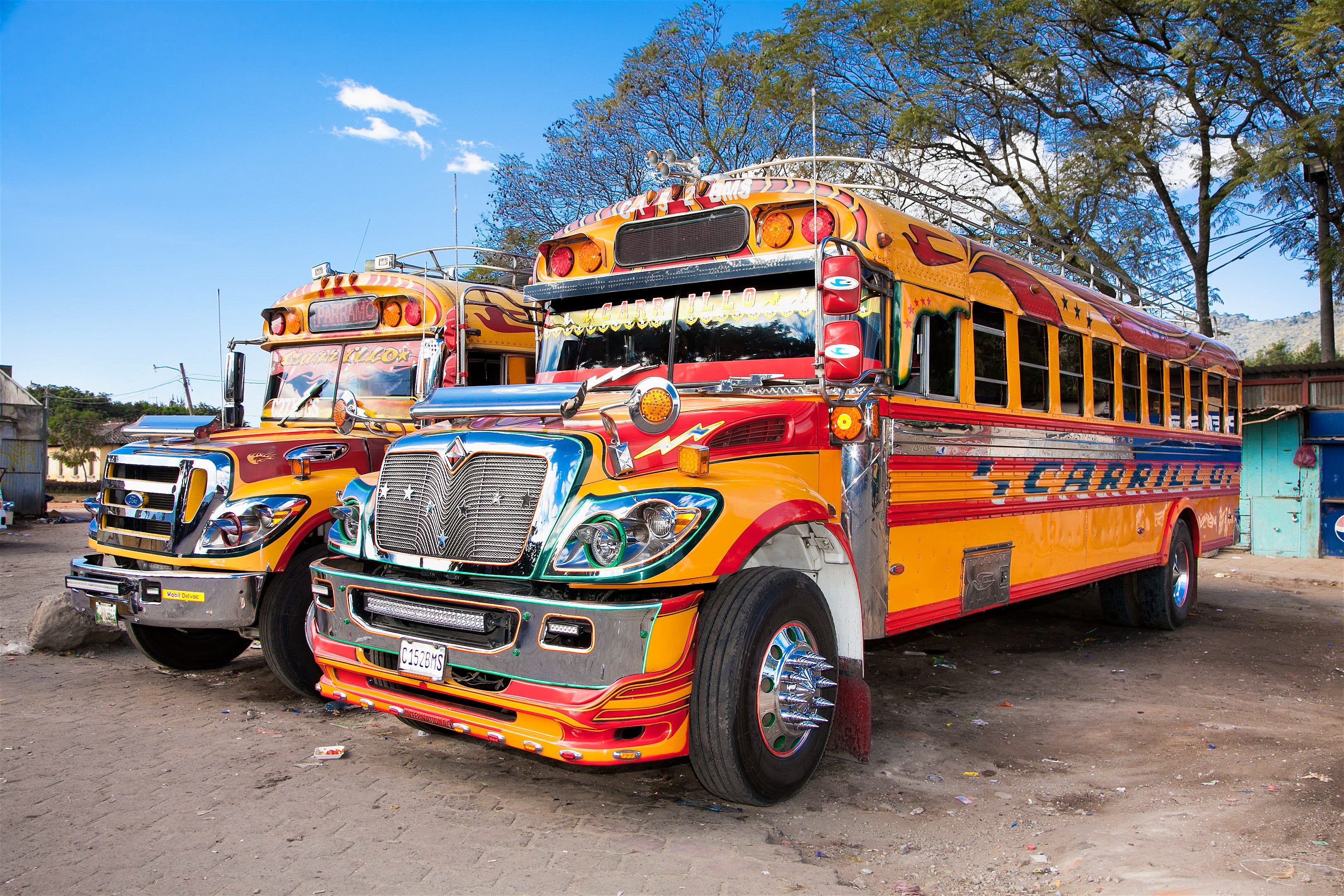 Photo lonelyplanet.com
In fact, these cars are nothing but ordinary American school buses. Only in the USA they would long ago have been pensioned off due to permissible operating life expiry. But Guatemalan drivers ride narrow streets on souped up scrap metal after having soundly veiled rust and other "time prints". There is no telling initial purpose and it is almost impossible to figure the age of transport painted with bright colors and decorated with various trifles.
At least equally exciting trip will be ensured with a ticket to amphibious bus that shuttles along channels in the Netherlands. Locals, who are accustomed to traversing not only dry land but also water, created a special automobile that functions under conditions of both elements without problems. The sight of it is a bit shocking. On spotting such a "boat" for the first time, one cannot make out whether an accident has just occurred and it is necessary to rush into the water and save poor drowners or it is the way things should be…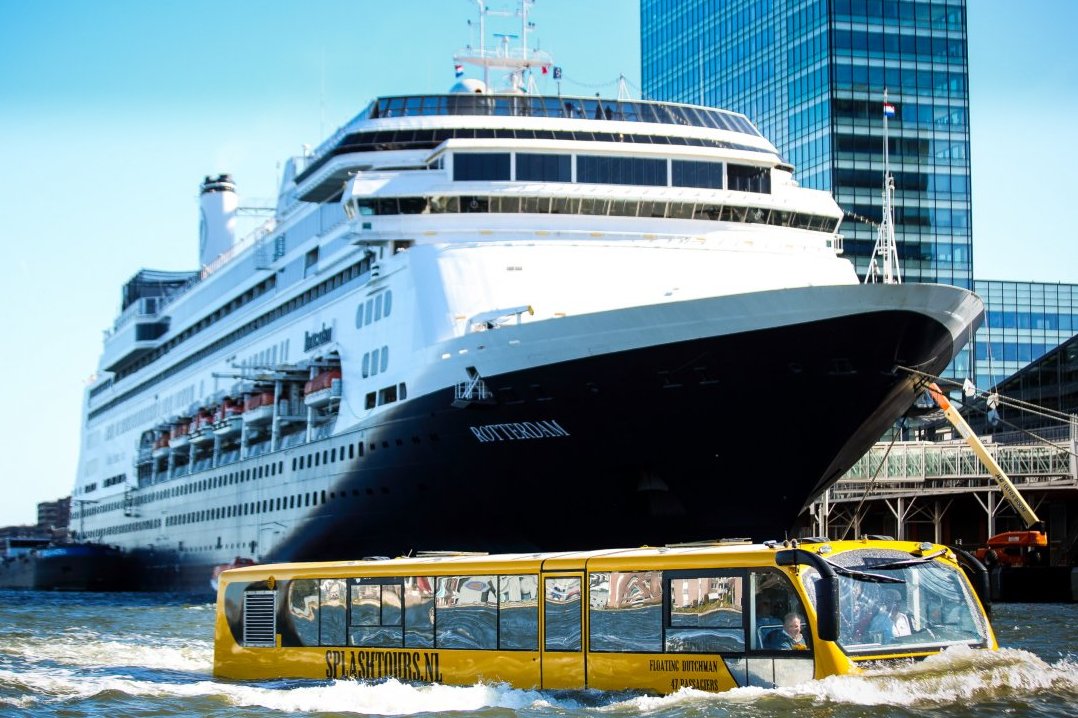 Photo amsterdamcitytours.com
Inhabitants of Finnish Kuusamo municipality possess distinctive high-occupancy cars. They offer tourists a moving steam room and karaoke. Sauna-bus accommodates up to 20 persons and constitutes a great bathing service: with switches, shower, changing rooms and other conveniences, it is only a pool with cool water that there wasn't enough space for. However, it isn't quite a problem in winter, all you need is to ask a driver: "Make a stop by that snow pile over there, please".
In Ukraine such miracles of automotive equipment haven't been introduced while it is perfectly possible to have a ride on a caterpillar. An entertainment called "peat-land" can be found in farmsteads of Kherson region. Tourists are packed into a trailer of an old DT-75 and sent for a journey under the control of an experienced driver. The question reads, of course, in the eyes of watching the scene countrymen for who such transport is routine: "What's so fun about it?" But visitors keep shrilling in fear and amazement now and again when a vessel partly inks into boggy holes.
Among tourist means of transportation in Canada a new mobile has recently emerged: a cross-country vehicle with its track going by high snowdrift sights and enormous ice blocks. It is meant for polar safari. The car resembles in appearance a truck's cab with huge wheels attached.
Meanwhile in Madiera – Portugal's autonomous region – they give you a ride on sledge, which is hard to imagine without snow, on usual asphalt. It looks like a big twiggen "basket" made of cane with local name "monte-toboggan". The vehicle is designed to accommodate one or two persons that are being pulled along downhills with habitual paving by a couple of men who run nearby for the whole 5 km long route.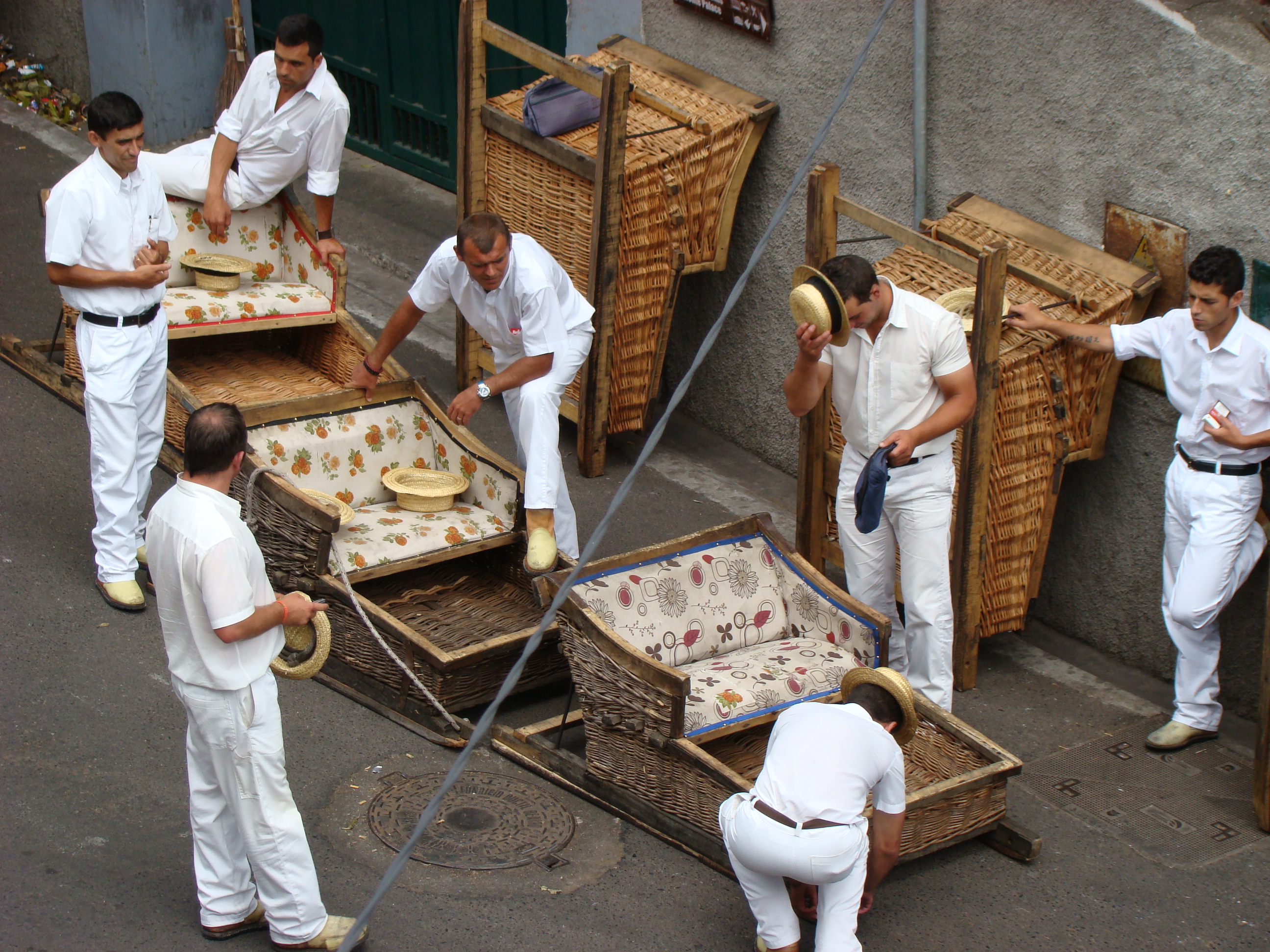 Photo experiencemadeira.wordpress.com
For those who can spare a couple of hundred or even thousand dollars for individual transportation, carriers in some countries came up with ever more impressive mobile communications. For instance, as an alternative to warm cruise on board a ship travelers are suggested to literally cut through frozen water by the North Pole on nuclear icebreaker. Exclusiveness of the trip is ensured at least by the fact that there are merely a little over a dozen such vessels in the world therefore the price is in tune – 20 thousand dollars for a week-long trip. Only rockets are more expensive for being extra exotic. But space tourism continues its development and, probably, such transportation will soon be available not only for millionaires.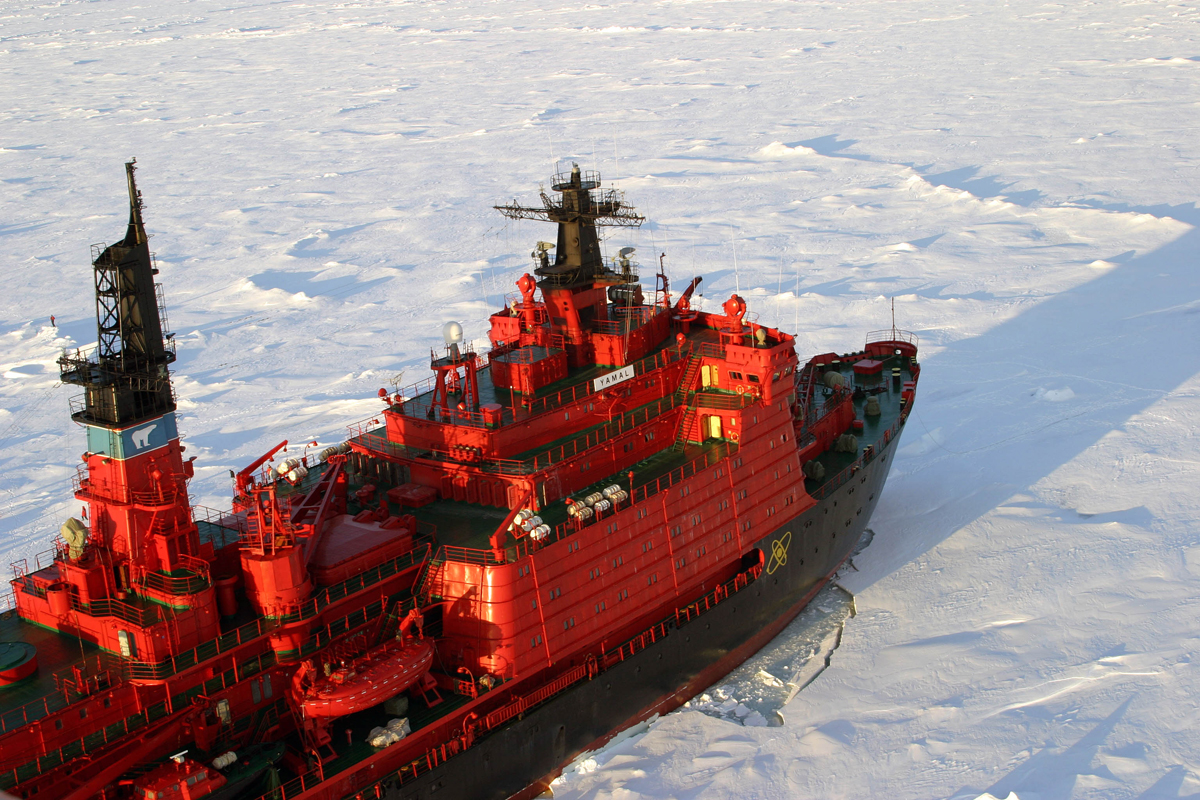 Photo apex-expeditions.com
Cover photo cntravellerme.com