Personal tale tellers for the tourists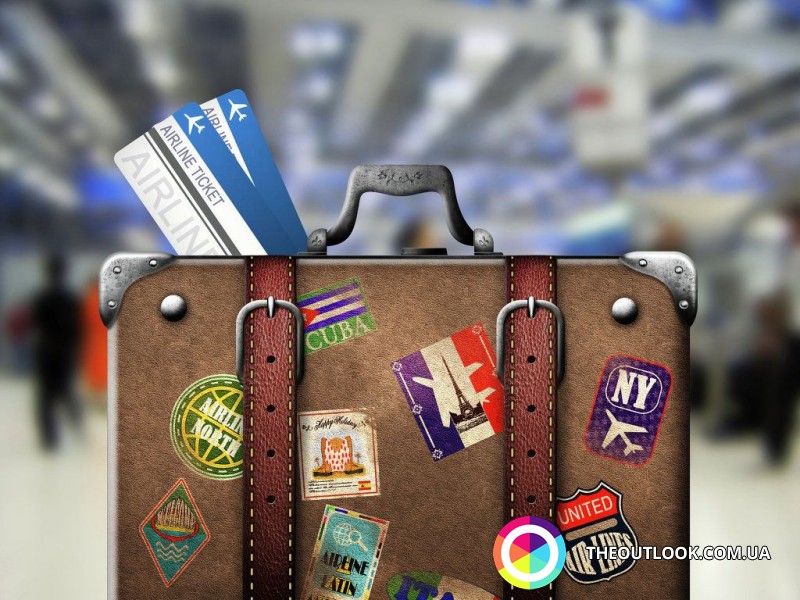 Clapping hands, rubbing monuments or circling around objects five times counterclockwise are the things tourists are ready to do to speed up fulfillment of desires. Every person happened to experience something of the kind at least once. Total amount of coins thrown into fountains and water basins in the course of a globe-trotting life may not allow one to buy a car, but will definitely be enough for a bicycle. City legends and tour guides make tourists commit ludicrous acts and throw money into the water. In selection for the job of a guide main criteria must be capability to make stories with imaginative power that equals to the one of Charles Perrault and Brothers Grimm…
In order to get something you have to rub something. That's the best-trodden guide's myth. Nikifor Dworniak's Lvov sculpture has to polished body parts: his raised finger and nose. Local legend says, and tour guides repeat, that if one makes a wish and touches these elements, it is sure to come true. At that, hardly anyone cares, who Nikifor is, what he is famous for and why he is entitled to fulfill fantasies. Had a set in bronze painter known that the visitants would be interested in his extremity, not his art or biography, he would probably have asked a sculptor to depict him raising something else but an index finger…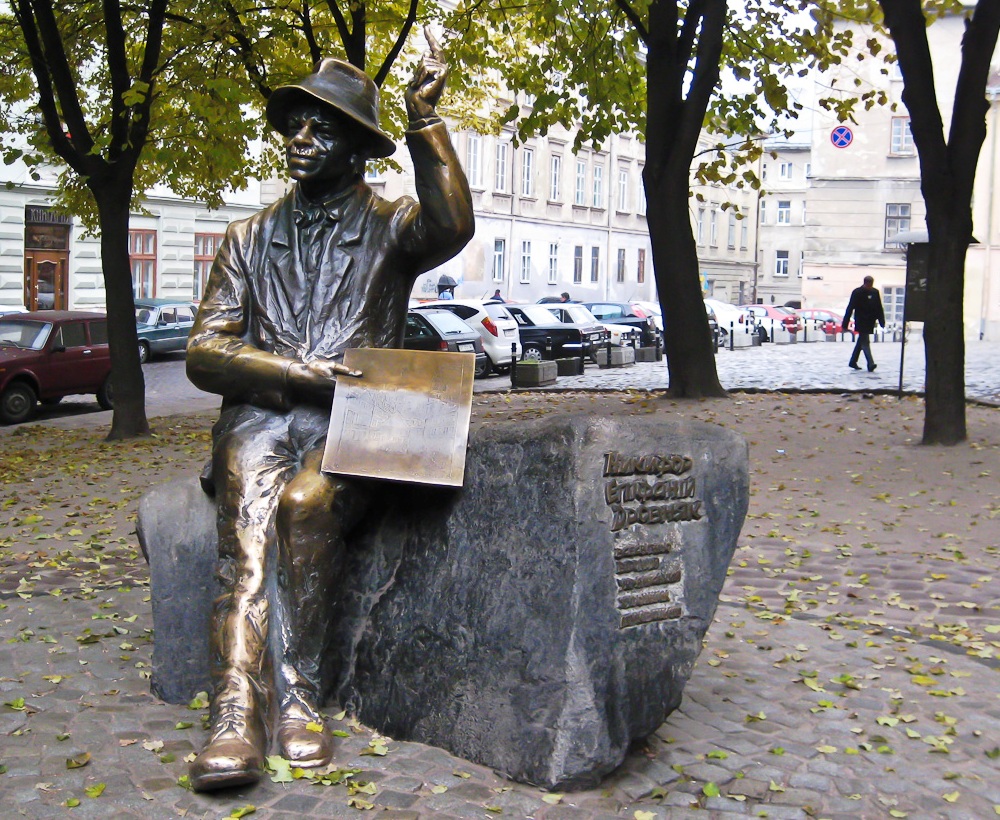 Must-rubs are strewn across practically all locations that gather travelers. In Paris these are bridges across Seine, in Budapest – feather of Anonymus the monk, who wrote a historical work "The Deeds of the Hungarians" that has a serious significance for the history of the nation. In Stockholm people stroke and put a coin by a tiny sculpture of the "Little Boy Looking at the Moon".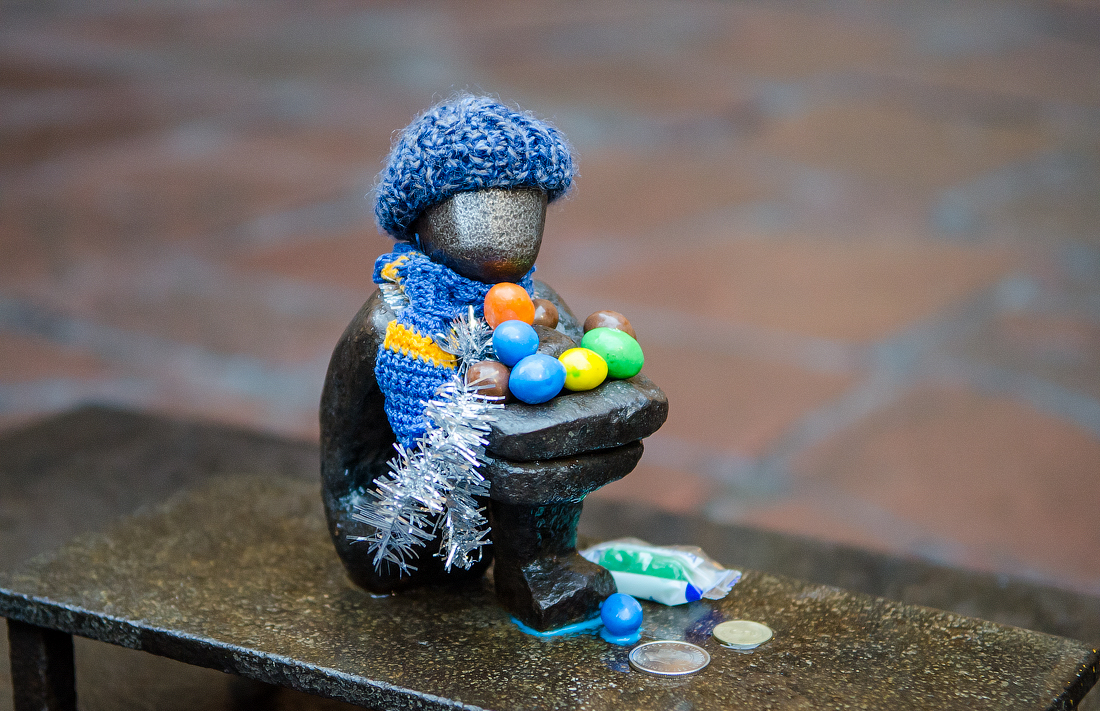 The smallest monument in Sweden was created by Liss Eriksson who personified himself in it, commented: "… I remember how it was: when you cannot sleep and the moon shines. Then you sit up in your bed, it is probably a little cold in the room so you have to shrivel…"
For those longing for passionate love, there are own lucky spots. For instance, in Verona, famed by Shakespeare, people go to the monument of Juliet to ask for the most important feeling. The memorial is located in a cortile where by virtue of the author's decision, the heroine dwelled. And it doesn't have a shiny finger, not even a nose, but… a breast.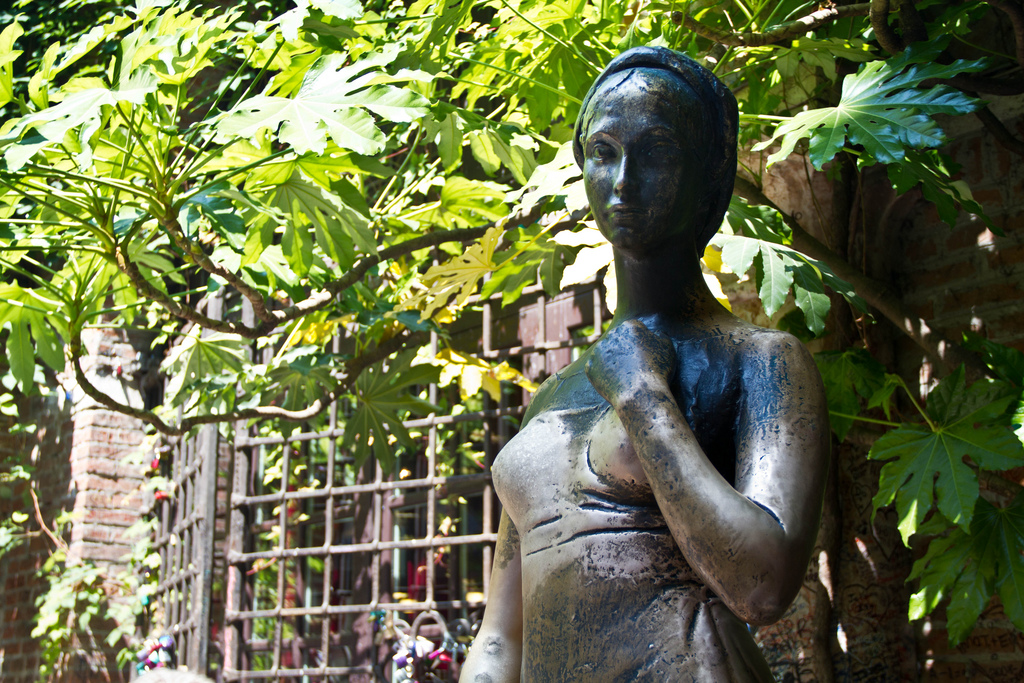 It is this body part that guides advise to rub in order to meet huge, pure and – most importantly – mutual love. But everyone who mastered school curricula remembers how the love story from the book ends… Similar dreams-come-true magic, according to tour guides, lingers over the Brooklyn bridge, New York. But, I hope, you're already familiar with some of its peculiarities, aren't you? If not – read Bridge to kingdome come and decide for yourself if it is worth talking love here…
Aside from lack of beautiful feelings, problem number two for many people – money deficit. In Egypt it is offered to magically fix financial state. I happened to hear stories from visitors of open-air Museum of pharaohs a couple of times. Recipe for acquiring wealth from local guides: it is necessary to find a screech-beetle, respected as a sacred insect here, among the exhibit items and circle it a couple of times. Seven, three or thirty three times, clockwise or counterclockwise – each group has its own system announced by its guide. I personally find it weird why those going in rounds aren't disturbed that the great Egyptian scarab is for us a simple dung-beetle…
I myself once almost got "lucky" to become a victim of tour guide's legends… It's a good thing that common sense and social embarrassment turned out stronger than guide's stories. Anyway, one of the conductors of our group told us that if we circle the large Louvre Pyramid, indispensably barefoot, then our attractiveness would rise a hundred times.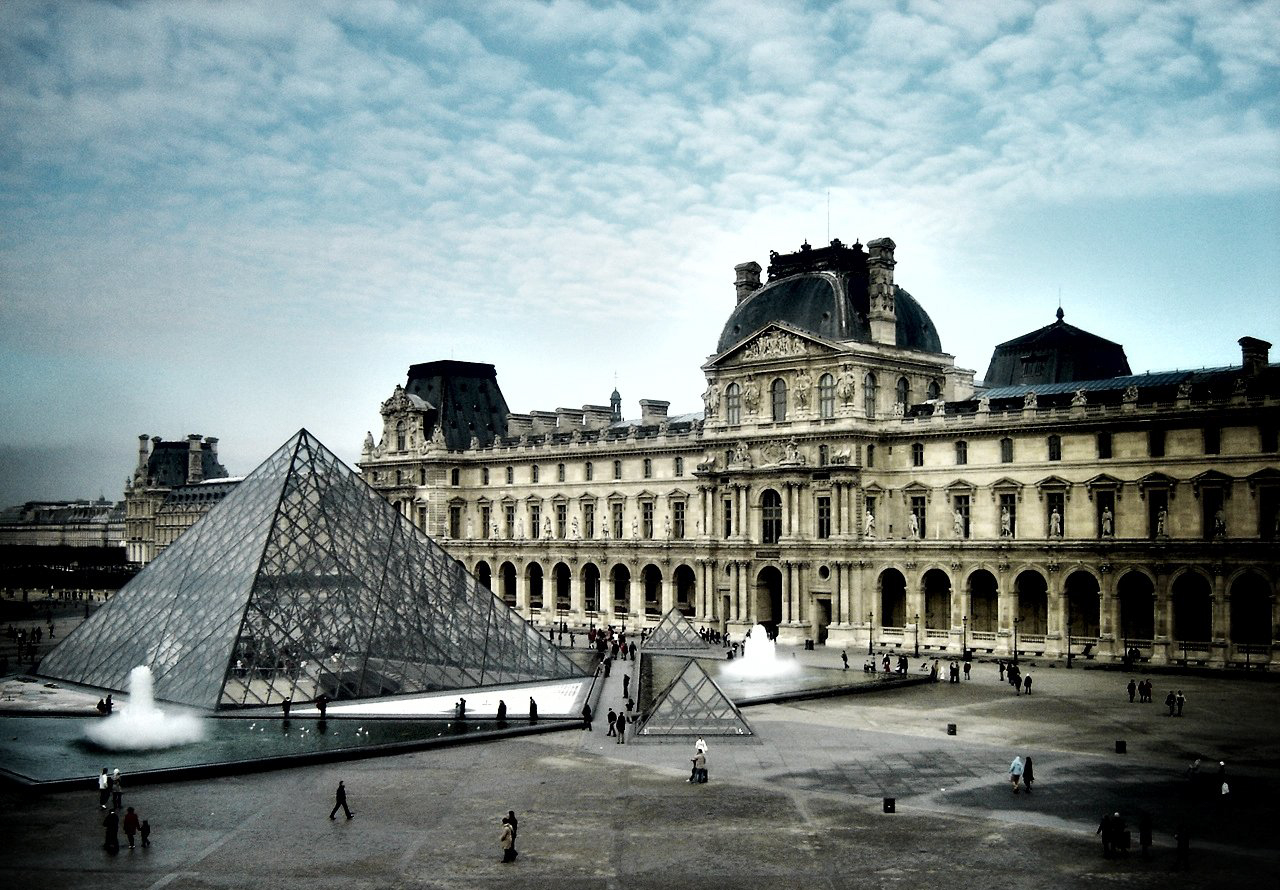 It was kind of hard to find logical connection, but some of the tourists weren't disturbed by that, nor were they by the fact that nobody else was doing the same thing. Late October and humidity of a recent rain were no obstacle as well. Credulous ladies were running around the construction making eyes of Chinese tourists gathered nearby widen remarkably. And the prankster of a guide was standing aside and laughing for a long time.
A friend of mine, who works in Turkey as a person responsible for meeting group of tourists at the airport and accompanying them to their hotels, shared with me one of the stories about how guide's myths are created. All the way to destination points she had to be telling about the history of Turkish cities, rules of behavior during holidays and so one, therewith talking to sound interesting for both grandmothers and their grandchildren. And it would have gone on like that if it wasn't for the family that took their seats in the bus. It consisted of a constantly ranting dictator wife, henpecked husband and three extremely fretful children shouting "I'm boooooored!" all the way. In order to somehow pacify all four of them (the man was calm), she had to come up with the story that soon they would be passing by a tunnel that fulfills wishes. The only thing that had to be done was to keep repeating the bethought thing in one's mind for half an hour in a complete silence on the way to the place. Then, on entering the "dark corridor", raise both hands on her signal and keep screaming until their vehicle was back in the light. Having heard about the chance to obtain a desired thing, everyone got silent, including the noisy family. At the guide's direction both young and old set up a harmonious howl leading everyone aware of the fiction to burst out in a side-splitting laughter that nearly obscured the sound of collective "meditation".