I'd like Rembrandt! To go!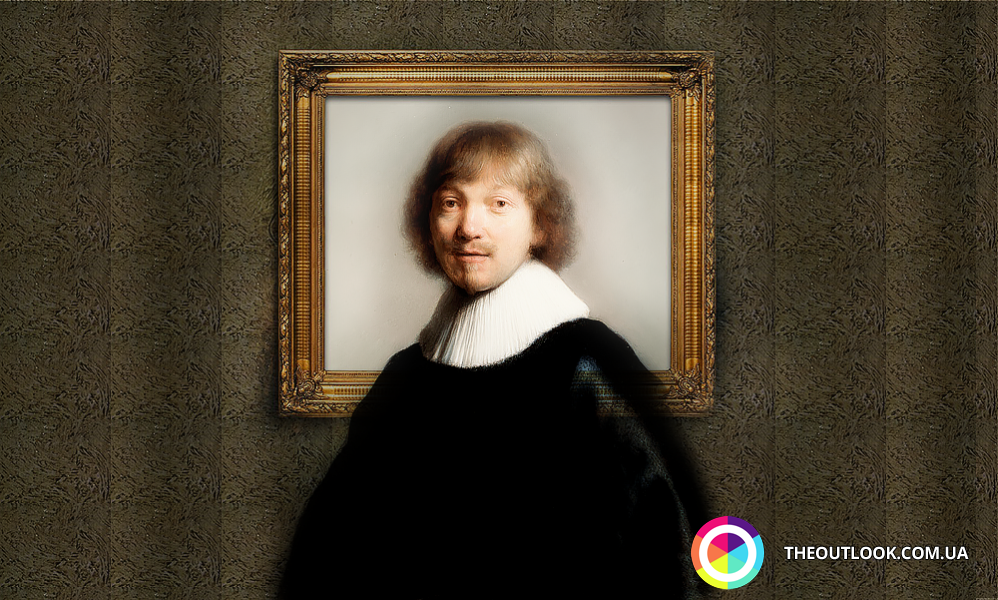 Pictural art has long ago ceased being just art. Not only canvases of great painters inspire, catch and make one think. They also motivate people who are willing to derive enrichment. Today we'll talk about one of Rembrandt's works that even made it to Guinness World Records for the number of attempts to take possession of it.

This refers to the famous portrait of "Jacob de Gheyn III" that was jestingly called "Rembrandt to go". It is quite hard to tell conclusively why it is this picture that was plundered so often. Indeed, it is a work of the great painter that, no doubt, contributes to its price. Indeed, its relatively small proportions (29 cm per 24 cm) are theft-friendly. Still, there has to be something special about the portrait since in 20-something years malefactors took the risk for it 4 times!
The person depicted in the portrait – Jacob Gheyn III – is a painter from a wealthy Dutch family, well received in royal court. He was a friend of Rembrandt's, a fan of his art and used to support him materially for many years. Once, not to embarrass his friend yet again when the latter one refused to accept financial support, Jacob commissioned him to paint a picture.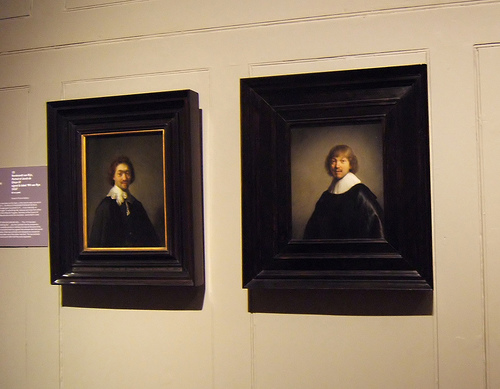 The task consisted of two parts: aside from Gheyn himself, Rembrandt was supposed to paint a Maurits Huygens, a state official. The word is they were best friends with Jacob, all but brothers. Therefore the portraits were to be made not only in a similar manner but also on the same panel. In 1632 the great painter concluded his work and delivered it to clients.
Meanwhile, the friends decided to be together not only when alive but also after death. Jacob and Maurits made an unusual pact and wrote it down on the back of the painting: portrait of the one who died first would migrate to the second owner. Andthat'swhathappened. In 1641 Gheyn's portrait came into Huygen's possession… But it isn't the whole background. As it turned out, the panel Rembrandt painted on was rather big so even after the two pictures were created its significant part remained unused. Without second thought, the painter captured his self-portrait in the same style. Thus it came off as a trilogy. But it has always been Jacob's portrait to be stolen. It happened for the first time in 1966. Aside from Rembrandt's work, nine canvases disappeared from Dulwich Gallery of London. The incident made a lot of fuss and a little-known art centre became famous in an instant. This must have scared the burglars away and soon the painting was discovered in Streatham Common district – it was resting nicely under a bench at local graveyard.
Second snatch took place in a couple of years and all in all looked like a prank. One of the visitors of the gallery took the picture with him because… it reminded him of his mother. The fun wasn't over at that: blunderer of a criminal was riding his bike with the portrait affixed to luggage rack…
In 1981 the canvas was stolen again hidden under a coat in a broad daylight. The public never found out names of thieves and the picture itself was discovered in a couple of weeks in one of London cabs. People in the car declared they had nothing to do with the incident.
And so far latest theft bears a date of 1983. Then it really was Hollywood-like. An anonymous descended from the ceiling of the gallery using a rope to steal the masterpiece. Policemen arrived 3 minutes later to find nothing but a lonely hook in a wall. As is usually the case with Rembrandt, there are more questions than answers. After such a serious and well-planned operation the canvas was for some reason anonymously returned in 1986 by leaving it in one of luggage lockers in Munster, Germany.
For over quarter century the portrait of Jacob de Gheyn III has been hanging safe and sound. However, in the world of art there is a plenty of acrid skeptics who are positive: sooner or later the painting will be involved in some kind of mysterious snatch because for people with material approach to pictural art it is especially attractive.