We were there: Bruges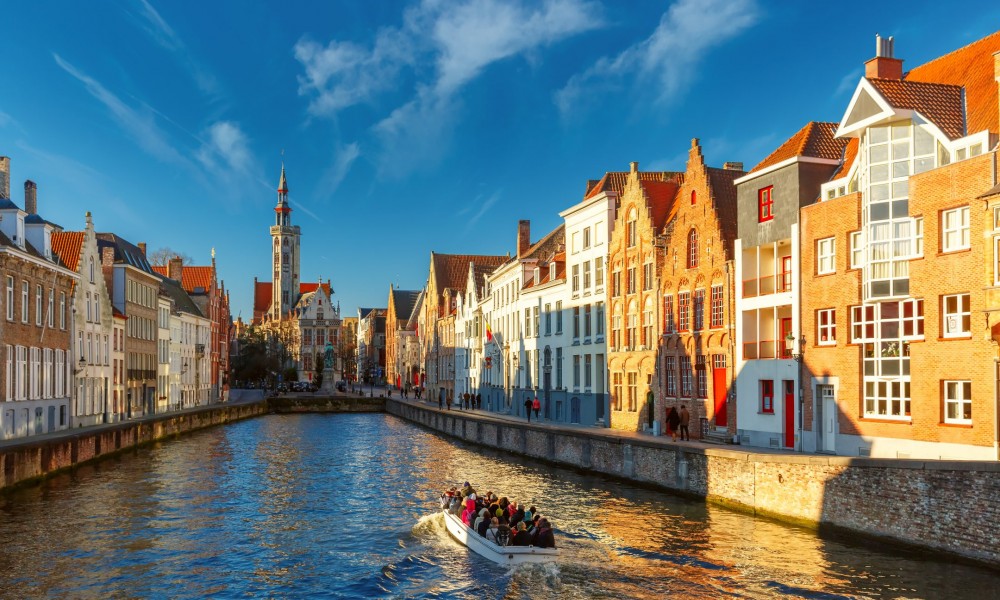 Last spring I had an opportunity to visit Belgium. A few years ago I set a goal to pedal wherever I travel. To my mind a bicycle is the best way of urban tourism. After all, it makes you an active participant of environment but not just an observer behind bus or car window...
When riding a bike, all the time spent is not distance but travel. You are not bound by any routes and timings. Eventually, is not Belgium an all-in cycling destination? For certain technical reasons it was not possible to hop on bike in Brussels, but the desire was completely gratified in Bruges.
Nearest rent agent was spotted on the map in the city centre. That's what the price was: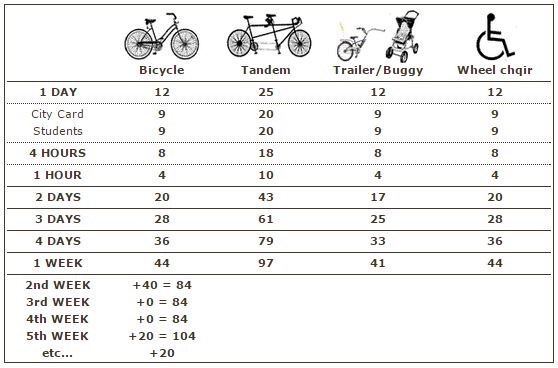 So it goes: the heart of Flanders, the two of us, two bikes, one day and, of course, typical Belgian weather - rain (sometimes very strong, cold, unbearable).
Read also: What do they eat: Belgium
I will not dwell on description of Bruges as I can hardly do it better than the first available guide or Wikipedia. Let me just say that the historical centre is listed as a UNESCO World Heritage Site. The city in the Middle Ages had an immense fortune, hence the numerous monuments preserved in excellent condition till now. And what is really striking is the integrity: we do not see just separate structures or their vestiges at some streets, as is often the case, but a solid ancient city within a city. To see the whole of it in one day, it shall be a ride, not a walk.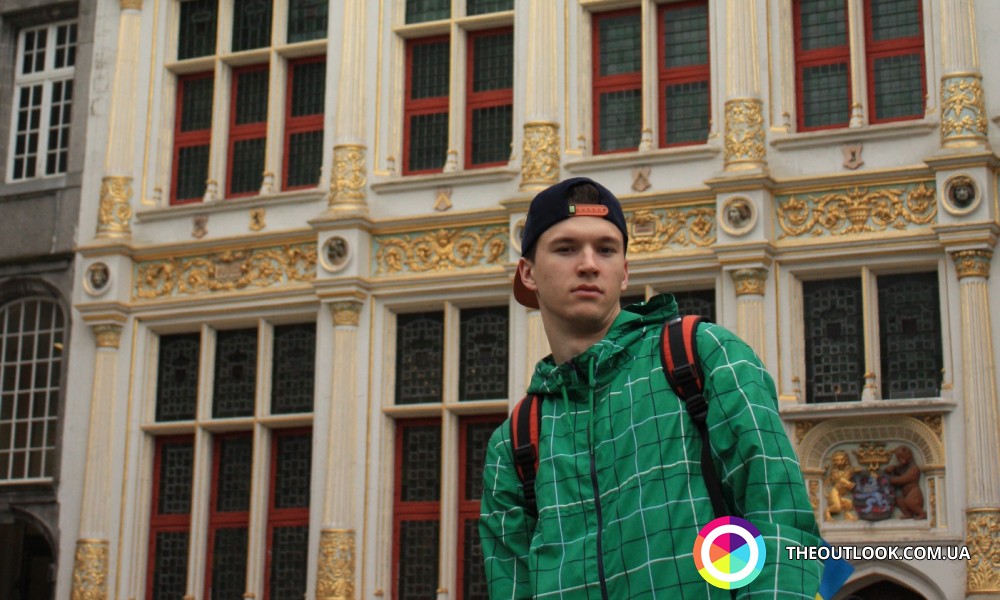 Among the most architecturally-wise interesting objects in my must see-rating, I would like to highlight the 83-meter tower Belfray built in 1240, and the City Hall. The latter is one of the oldest surviving public buildings of historic Flanders. Its gorgeous and splendour look is an ample evidence of economic and political importance of medieval Bruges. Created in the tradition of church Gothic style, it became a trendsetter in the Flemish architecture of its time and was a sample for other famous city halls. An absolute masterpiece is the Gothic Hall with numerous frescoes of the 19th century.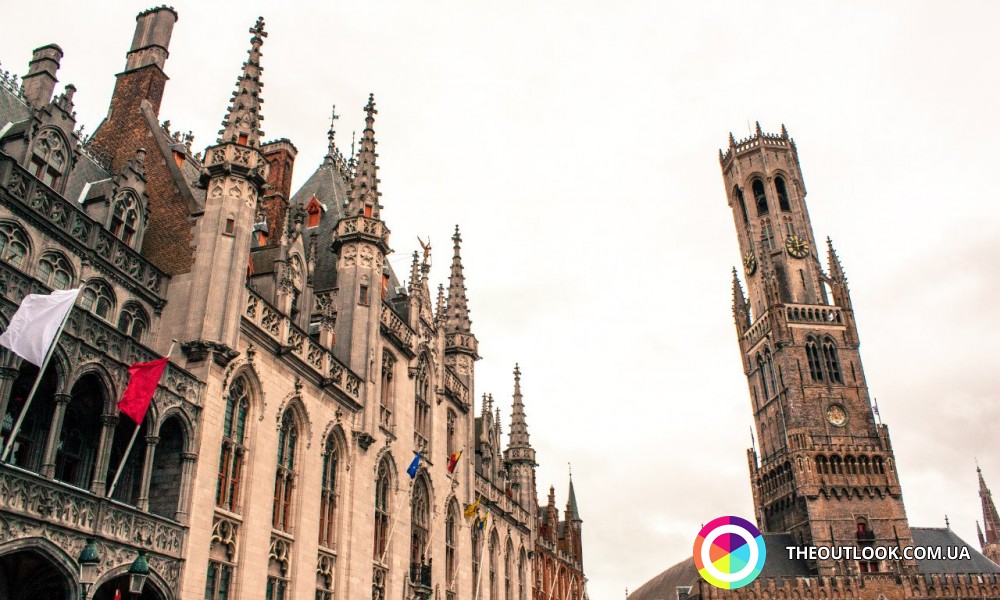 We stopped our bikes next to the Church of Our Lady which houses the only sculpture by Michelangelo who was alive when his work got to the other side of the Alps - "Virgin and Child" ("Madonna of Bruges"). Tower of the cathedral is 122.3 meters high, and is the tallest building in the city and the second world-tallest tower lined with bricks (second only to the church of St. Martin in Landshut, Germany).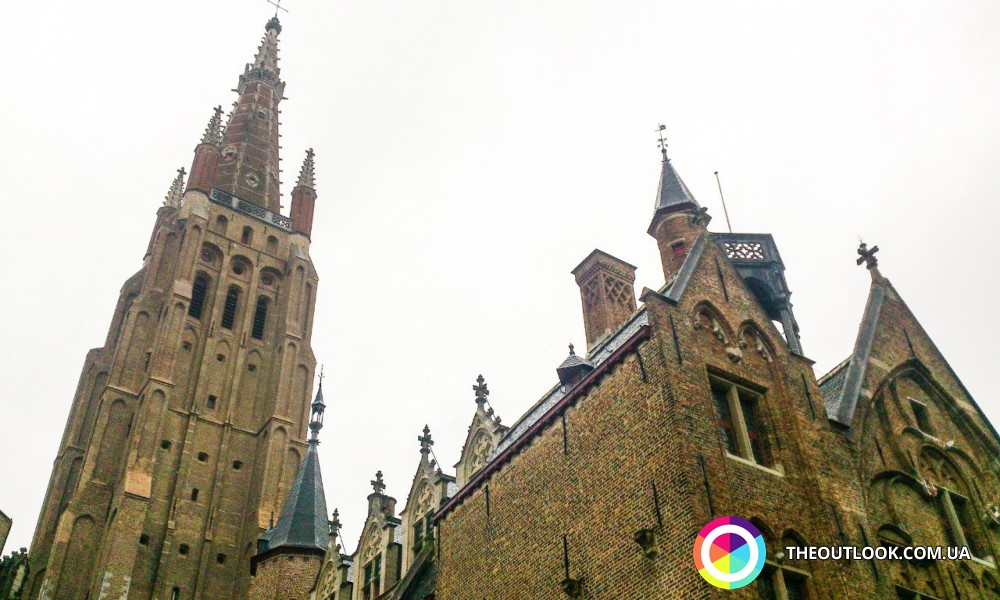 While travelling I understood why the city is nicknamed Venice of the North: deep canals, dozens of bridges including drawbridges, the City Hall hosting tourist delegations from all over the world, palaces, cathedrals, castles' walls, medieval gardens, small traditional family taverns and coffee shops, time-stained bricks everywhere, sharp spires and narrow windows – everything is mixed in a truly superlative architectural complex which looks really great owing to sober elegance of pointed Gothic towers.
Read also: Spa.Great fame of quite Belgian town

The height of some of them is striking compared to other multi-storey buildings, but the width of the streets is disappointing (still, nothing surprising for this part of Europe): though roads have some space for both bike and car, sidewalk is hardly enough for a bicycle and a pedestrian to sidetrack. And when you both are hauling your way up, and cobblestone road is slippery for braking… Well, only a fierce bike lover can rent a bike when the rain begins.
Personally, I like exploring cities without all-encompassing guides much loved by tourists, but browsing snaky streets inhabited by local residents. There you can feel the spirit of the city, its atmosphere. In the centre of Bruges those streets are virtually unchanged for centuries. And if in the vicinity of the City Hall tourists are so numerous that there is no place to step, short-ride distance away you can find completely empty streets, no less interesting from an architectural point of view. That's how all the time we were trying to pedal to discover new things and keep warm.
We did not come to the modern part of the city. Strangely, it was not anyhow gravitating for us. We just did not feel like returning to familiar locations from the history with which we merged for a few hours.
Read also: Shrimp fishing at Oostduinkerke: Hourses for courses

Having passed the bikes, happy and wet in rain, we decided to have some hot tea and a snack. Despite the wide variety of convivial eateries on the Markt (a square in the city centre familiar to traditional medieval architectural), all of them, without exception, were occupied (no pleasure for long walk when it is rain and fog). Therefore, to get inside, it was necessary to stand in line. The shortest was to the restaurant of Sint Joris, so that is where we grabbed some tea and light sandwiches for 10 Euros for two. Then, station and fast train to Brussels.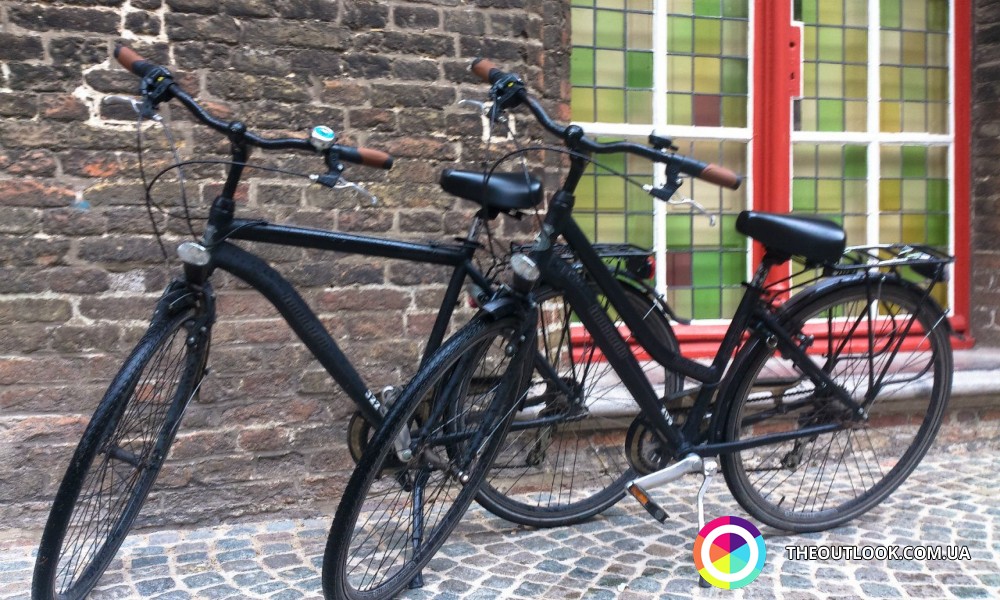 Another incredible countryside remained in the memory, and reflected in the muscles. And if you combine the journey with exquisite Belgian chocolate in the morning, special Belgian fried potatoes for lunch and unsurpassed Belgian beer for dinner - I have no idea what could be better!
Read also: Cycle Europe
And finally, a few interesting facts:
Bruges is one of the most visited medieval cities in the world.
In Flanders there are almost 470 castles, about 50 of them are located near Bruges.
The city is famous not only for producing of chocolate and beer, but also worldwide famous luxury lace, production of which is possible due to the large amount of flax grown in Flanders.
Photos: Roman Matkov
Cover photo nordicexperience.com