Say Cheese! Part 2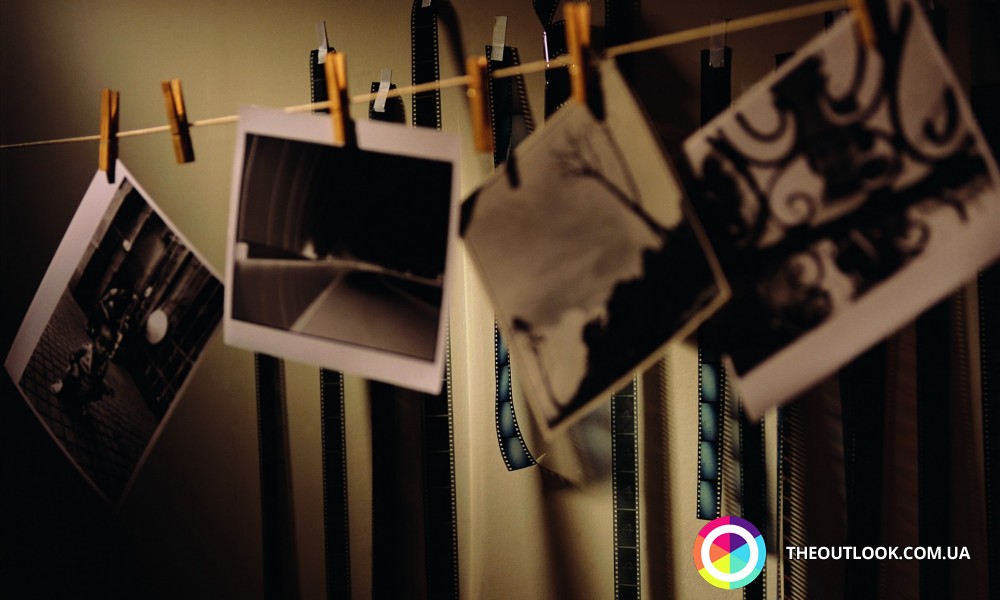 We keep telling our readers about the most iconic photographs. The next step is another collection of shots which now would gain some hundreds of likes in Instagram, and if story of their creation were widely known, they would be liked thousands of times.
Do not come home without watches
One of the symbols of victory over the Nazis, a photo of the Victory Banner hoisted atop the Reichstag building was not taken on 30th April 1945 when Soviet soldiers actually raised it. During this fierce fighting there was not a photojournalist nearby. However, Yevgeny Khaldei, who arrived at Berlin with the purpose to capture a historic event, brought a suitcase with a few clean and beautiful flags. One of them was used to take a post factum staged photoshoot on pacified site, the Red Army soldiers chosen by photographer posed no worse than models. And when a picture had been ready and had been on the point to grace newspaper headliners, editors who examined the photo noticed that the soldier Ismailov had a wristwatch on each arm. It was impossible to allow this hero and liberator to remain in the world memory as a person who had been looting. Therefore, the ill-fated watches were hastily scratched out. Khaldei, by the way, continued his career and confirmed the status of epoch-making master with photos of the Nuremberg Tribunal.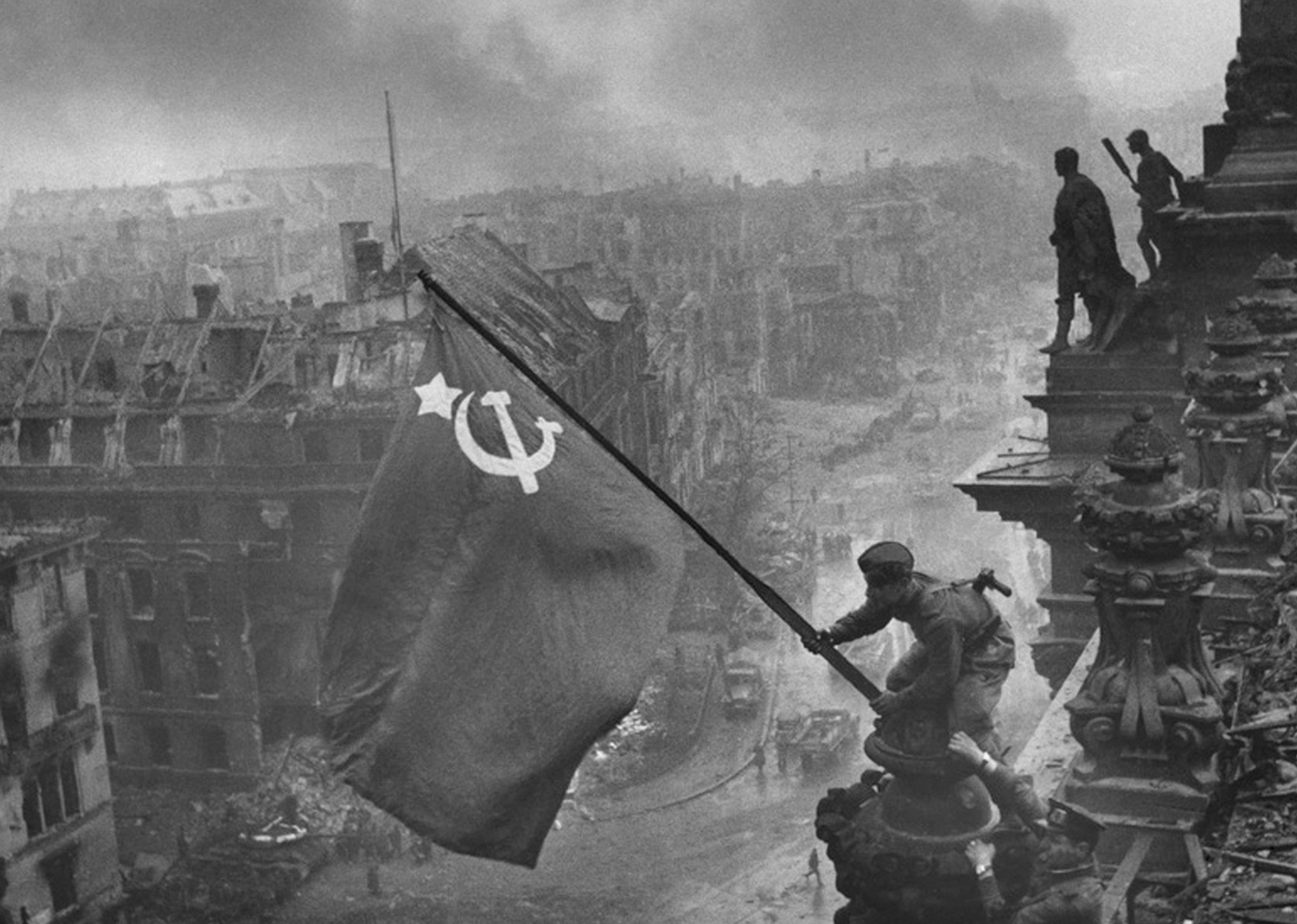 Afghan Mona Lisa
In 1985 passers-by stopped near the newspaper and magazine stores, for a while losing speech and forgetting about their thoughts and routines - so were they pierced by eyes of unknown 13-year-old refugee girl from Afghanistan. The famous close-up shot graced the cover of the National Geographic, it conveyed the horror of war. Photographer Steve McCurry said that he just could not take no notice of her when he was in the Nsir Bagha refugee camp. When trying to get there, the girl's family was killed by the Soviet invaders, and she survived and miraculously managed to escape.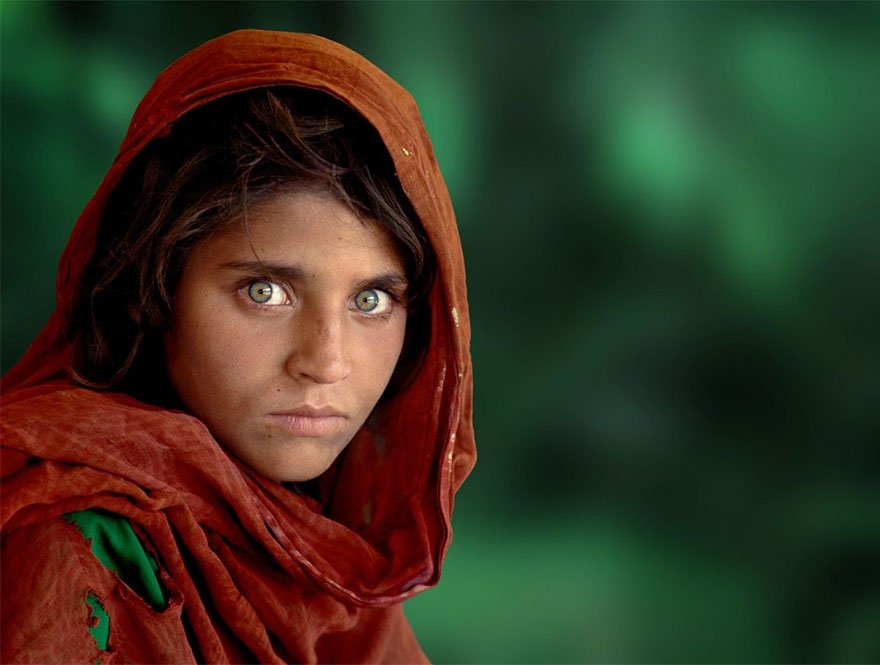 Dali Atomicus
Thanks to advanced technology, is not difficult to create such a composition if you know the processing. Otherwise was it in 1948, when the cult photo was taken. Its author is the founder of surrealism in photography Philippe Halsman. Salvador Dali, assistants and cats had been working for more than six hours. At the photographer's command the great artist leapt, assistants threw water and cats. Easel and chairs had been pre-hung on the thread. Only after 27 attempts it worked as it should, and the 28th shot is now know to all humanity.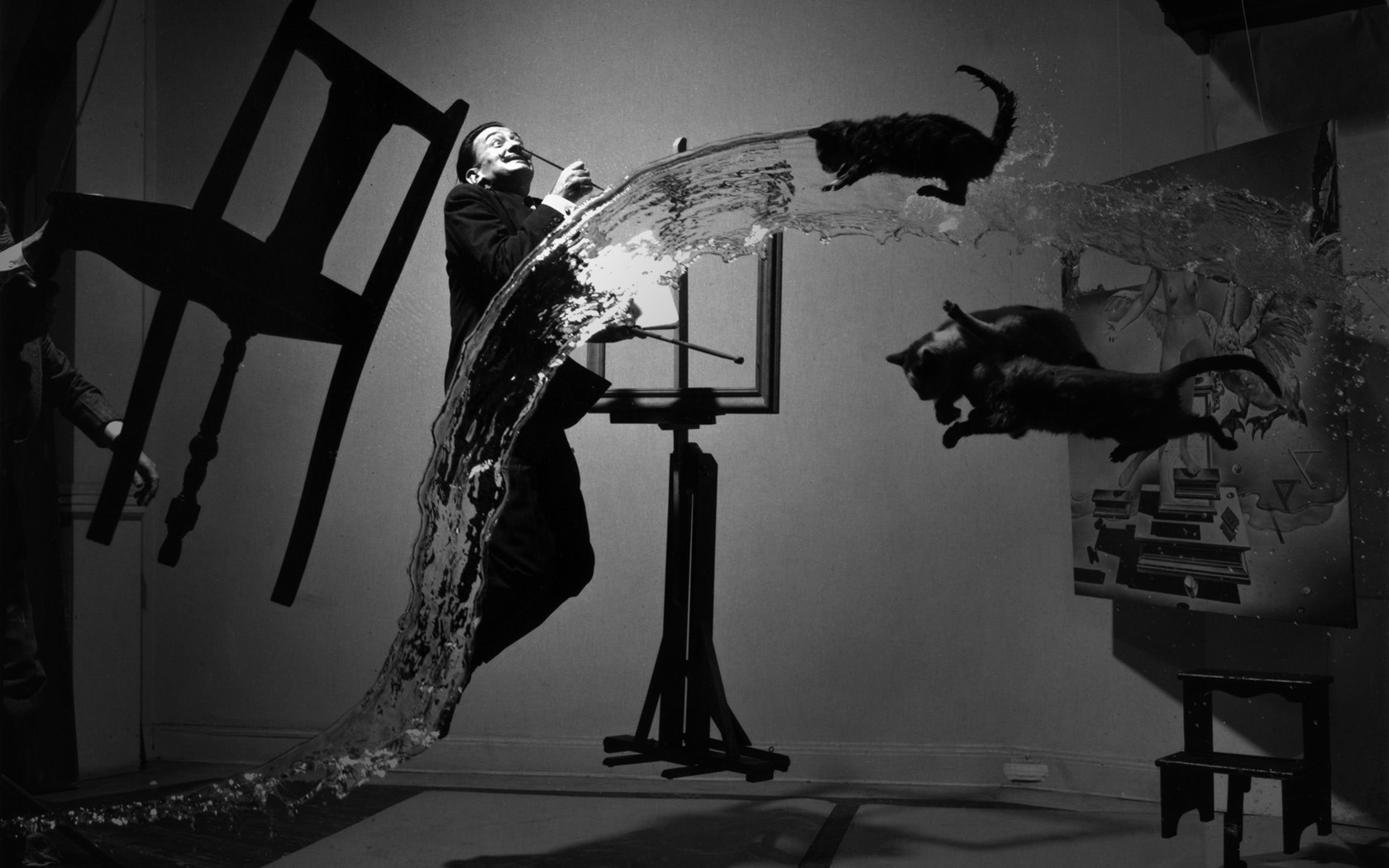 The Surgeon's Photo
Probably few pictures taken by doctors got as famous as the work of Scotland born Robert Wilson: before 1994 the authorship of Loch Ness monster photos belonged to him. In the distant year of 1934, the London journalist Marmaduke Wetherell sought fame at any cost. So, he came up with the idea to publish article supported by the ancient legends about some mystical creature. The choice fell on Loch Ness Lake in Scotland and its inhabitant. Christiane, the correspondent's stepson, made a wooden sculpture; his biological son joined the family plot and made a shot; not to raise suspicions, a local a physician was persuaded to enter into an agreement and call himself the author. Only 60 years later, Christian admitted that the now-famous photograph is fake.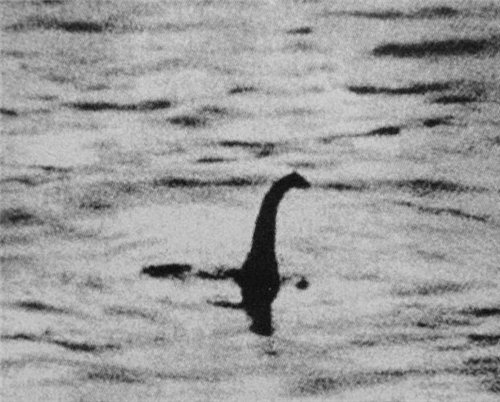 Miracle
This photo of 1963 can be seen in the offices of many American otolaryngologist. It captured five-year-old boy Harold Whittles, deaf from birth, who had been inserted hearing aids into the ear a moment ago, and he heard sound for the first time ever. Jack Bradley, who shot a moment, was able to depicts the exact moment when miracle happened to the child. As they say, "instead of a thousand words..."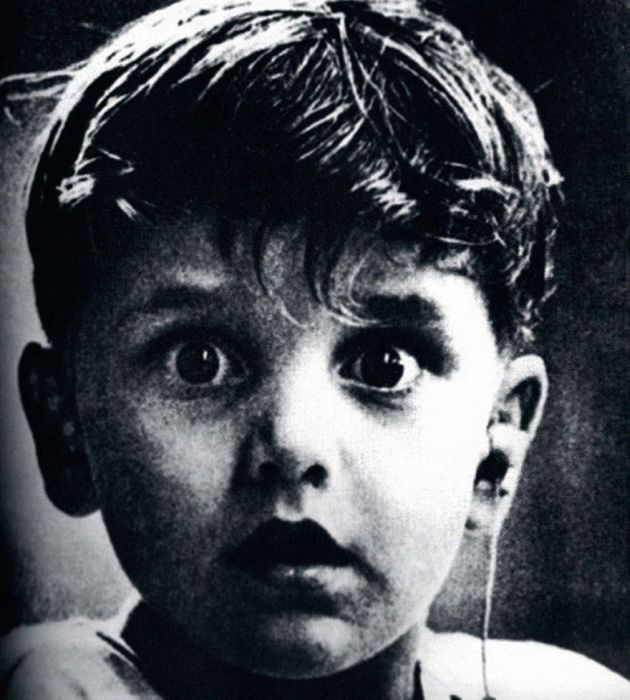 Kiss by the Town Hall
In this collection, we could not do without romance, yet the composition of the French photographer Robert Doisneau is a real masterpiece. However, it was forgotten for more than thirty years. In 1950 the photographer got order from the Life magazine for the photo depicting the atmosphere of loving, free and playful Paris. However, deliberately "documentary" shot which looked as if torn from the crowd, was sent to the archive as a defective one... Only in 1986 the photo was printed on a poster and literally blew up the world: they sold more than 2.5 million cards, 500 thousand of posters, calendars, photo albums, in general everything where one can post "The Kiss" has been selling until now. Along with fame and money, Robert Doisneau had to fend off hundreds of couples who referred to themselves as "characters in the photo" and demanded a percentage of sales. Once case even came to court as a result of which the author confessed that he shot was staging. Well, it does not make it less popular.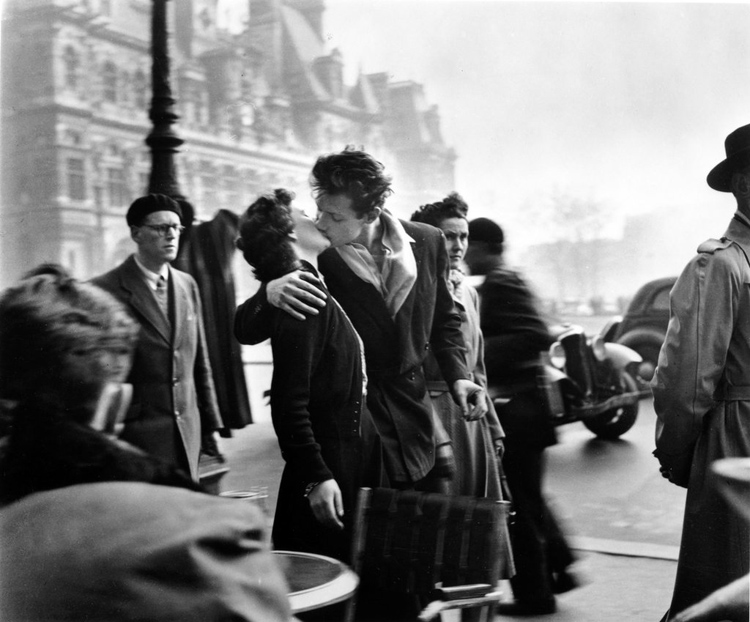 To recognize dad
Many of the photos that have become iconic often show ordinary, little-known people. Therefore, they are difficult to identify, especially at a time when modern technology did not exist. However, it sometimes happens that the characters are recognized. This is what happened with the famous image of the fascist gathering in Hamburg held in 1936. To the right of the centre can be seen a man with his arms crossed over his chest. Only in 1991 year a German woman accidentally saw the photo and recognized her father August Landmesser. It turned out he had his reasons refusing to perform the Nazi salute: being a member of the NSDAP he fell in love with a Jewish woman, and even married her. In response to this violation of party discipline, the Nazis first sent a man to a concentration camp, and then to the war where he died. In 1996 his another daughter, Irene wrote the tragic history of their family, which became a bestseller.