Ambassadors of Foreign states Take Part in the Opening of Ukrainian Pysanka Festival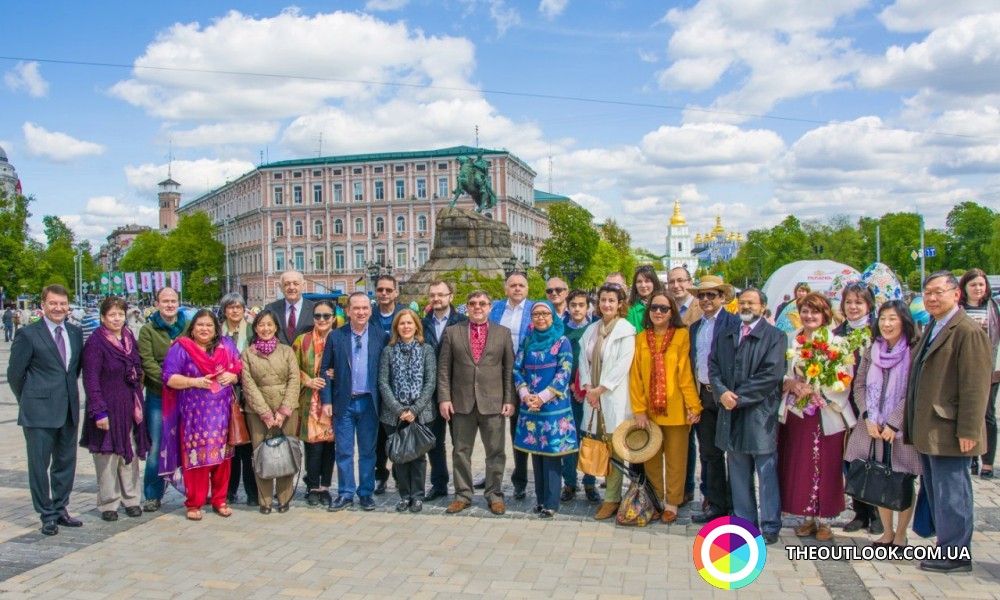 On the threshold of Easter in the capital of Ukraine, on Sofiyska Square, sixth Ukrainian Pysanka Festival was opened. This year the square was decorated with 347 Easter symbols that had been painted by artists from all over Ukraine.
Solemn opening of the festival was attended by Ambassadors Extraordinary and Plenipotentiary of India, Cuba, Macedonia, Pakistan, Turkmenistan, Argentina, Indonesia, Moldova, Portugal, Serbia, Uzbekistan and Japan. Also, Secretary General of GUAM and director of NATO Liaison Office with families and representatives of State Enterprise "Directorate General for Rendering Services to Diplomatic Missions" were present.
Within the framework of the event presentation of art performance Pysanka of Authorship, 374 eggs decorated by painters form Ukraine, took place as well as traditional and modern Easter exhibitions.
In a specially decorated area pysanka-making expert Mykola Honcharuk helped ambassadors Extraordinary and Plenipotentiary create own pysanka and that left a lasting impression on the participants.
The festival will last in the center of the capital till May 9. In the territory of Sofiyska Square green photo-spot, children entertainment area and Easter fair operate and exciting workshops are held.