Ambassador of South Africa Holds Solemn Reception in Honor of the Freedom Day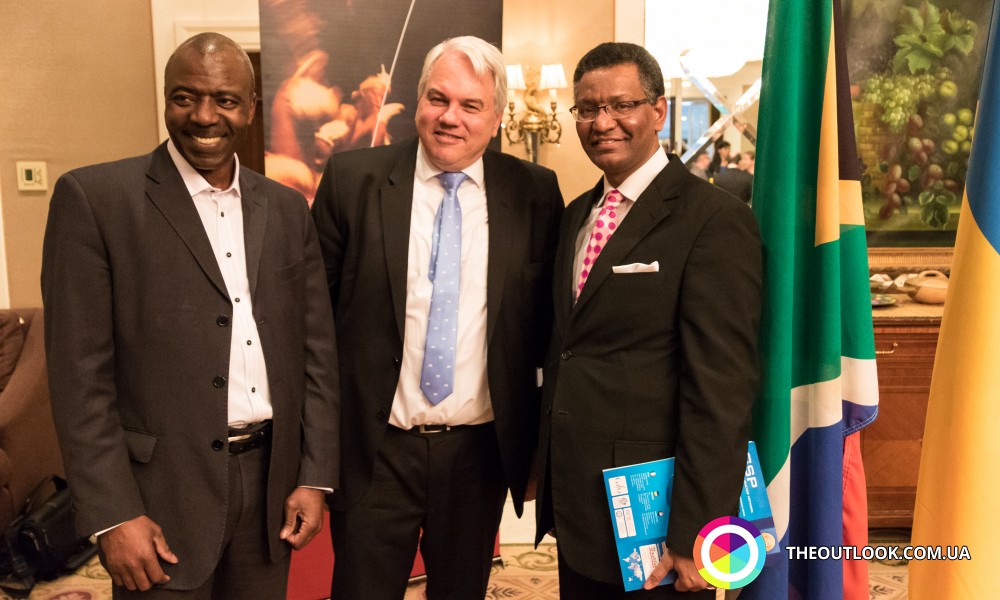 Ambassador Extraordinary and Plenipotentiary of South Africa to Ukraine Mr. Christain Basson held solemn diplomatic reception in honor of celebration of the National Freedom Day. The date is dedicated to adoption of the country's first constitution according to which racial equality was proclaimed. Constitution of South Africa was adopted on April 27, 1994.
Colleagues of Mr. Ambassador, heads of diplomatic missions of Morocco, Sudan, Iran, Syria, Palestine, Cuba, Portugal, Pakistan, India, Argentina, Moldova, Uzbekistan, Indonesia, Belgium, representatives of the African Union in Ukraine, African expatriate communities, general public and media arrived to do obeisance and congratulate him.
Prior to adoption of the constitution in 1994, apartheid regime had been in force in South Africa. The essence of this regime is that indigenous population of the country was denied basic rights and freedoms available for white-skinned citizens. As a result, local citizens ended up deprived of as nearly as every civil right.
Battle with apartheid regime in South Africa became a priority goal for the UN in 1970s and 1980s, also, many rights protection organizations joined in this battle. One of the most iconic personalities in the history of fight against apartheid was Nelson Mandela and it is his active work that the fall of the regime is linked to.
This year South Africa is celebrating the Freedom Day at Giyani Stadium in Limpopo province under the slogan Together We Build a Better Society – Local Self-Government Is Everyone's Business. President Jacob Zuma will be the keynote speaker.
Government of the country urges all the citizens of South Africa to participate in celebration of the National Freedom Day and extend triumph of democracy to all over the country by praising accomplishments of the nation.