The ambassador of Morocco arranged official reception in honor of Day of throne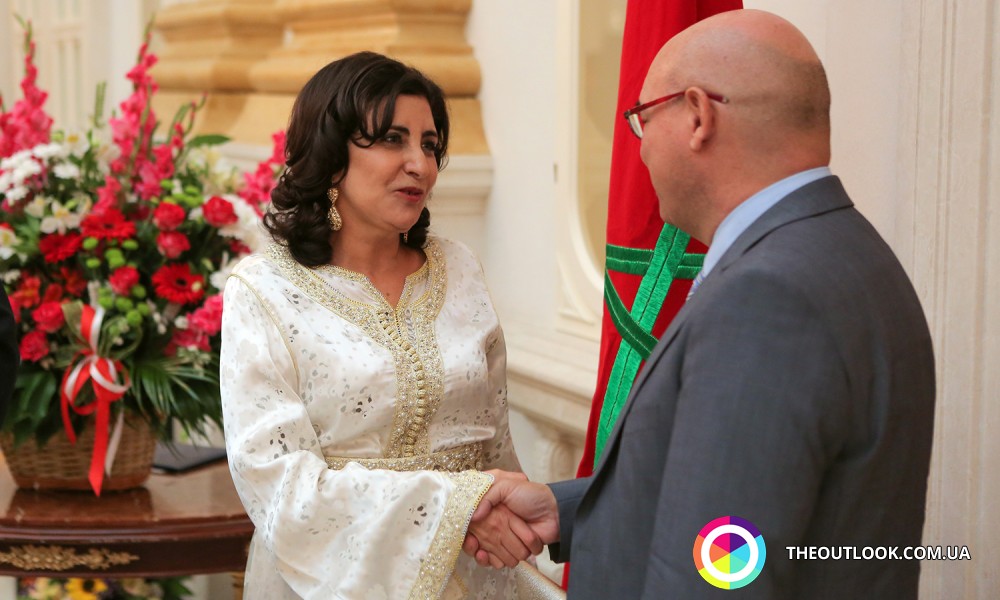 Ambassador Extraordinary and Plenipotentiary of Morocco to Ukraine Mina Tounsi organized an official ceremony in honor of national holiday Day of throne dedicated to the ascent to the throne of king of Morocco Muhammad VI.
This day the honor was expressed and the head of diplomatic mission was congratulated by her colleagues, Ambassadors Extraordinary and Plenipotentiary of Iraq, Iran, Sudan, Netherlands, Republic of South Africa, Uzbekistan, Belgium, Palestine, Pakistan, India, Turkey, Macedonia, Kuwait, Georgia, Azerbaijan, Serbia, Saudi Arabia, Argentina, representatives of Spiritual Directorate of Muslims of Ukraine, social organizations as well as mass media.
The royal family of Morocco belongs to the Alaouite dynasty established by Mulai al-Rashid who in 1666 announced himself as the sultan of Morocco, thus moving the Saadi dynasty to end.
The day of throne was established after gaining of independence by Morocco when in the country the title of sultan was removed and instead of it the title of king was introduced. In the period of ruling of king Muhammad V (before 1961) the holiday was celebrated on the 18-th of November, in times of governance of Hassan II (from 1961 to 1999) it happened on the 3-rd of March, while after the throne was taken by Muhammad VI the date of holiday was transmitted to the 30-th of July.
In point of fact, Muhammad VI became a king of Morocco on the 23-rd of July 1999, in a day of death of his father Hassan II. However, the official ceremony of enthronization (ascent to the throne) happened a week after, on the 30-th of July. This date is marked now in Morocco as the Day of throne.