The new ambassador of the USA Mary Yovanovich entered office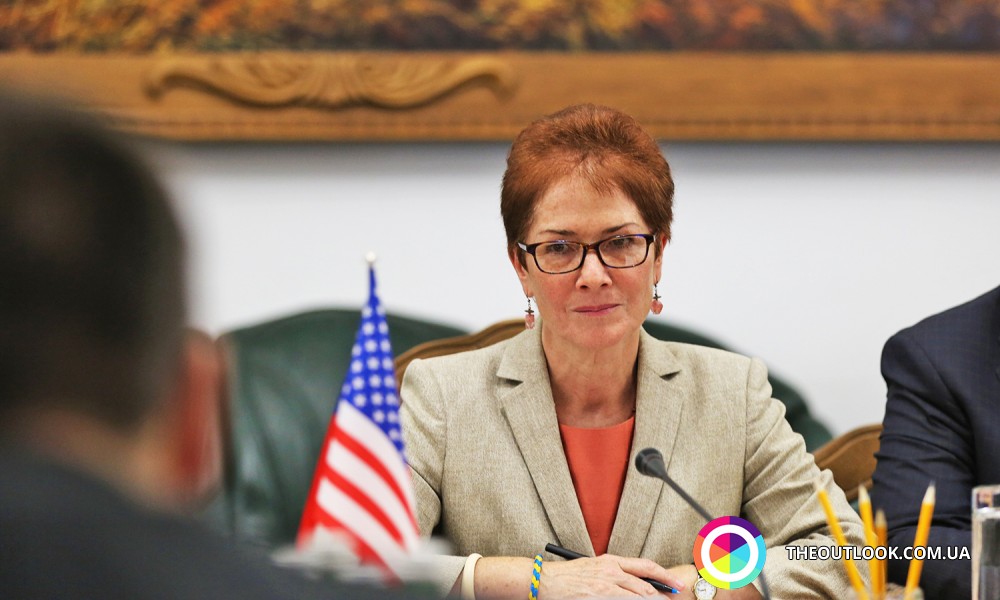 The new Ambassador of the USA to Ukraine Mary Yovanovich has officially started implementing her diplomatic duties. Earlier she was an Ambassador in Republic Armenia (2008-2011) and Kyrgyz Republic (2005-2008).
Recently Mrs Yovanovich took position of dean at the faculty of languages investigation in Institute of diplomatic service of United States department of State. As well, she worked as the international adviser and deputy of commandant at Dwight Eisenhower School on the questions of national safety and strategy of resources of National Defense University. Beforehand, she took a position of the main deputy of Assistant Secretary of State of the USA in Bureau on the issues of Europe and Eurasia. Before that she was a deputy of assistant of secretary of Bureau on the issues connected with Northern, Baltic, and Central European countries.
In 2003-2004 Ambassador Yovanovich was senior adviser of the deputy of Assistant Secretary of State on the political affairs. Before that she was the deputy of the head of mission of the USA Embassy in Kyiv. In State department, Ambassador Yovanovich worked in the department of collaboration with Russian Federation and in the Directorate on the issues of European safety as well as in the centre of management. She also worked abroad in the embassies of the USA in Moscow, London, Ottawa, and Mogadishu.
The career diplomatist of the Highest Diplomatic Service, Ambassador Yovanovich six times received award for the high achievements in diplomatic service and five times got the Highest Honorable award of the State Department. She also acquired President award for the special services and Award of the State secretary on diplomacy in the area of human rights.
The Ambassador Yovanovich graduated from Princeton University where she got a degree of bachelor in the area of history and investigations concerning Russia. She studied at the institute named after A. S. Pushkin and got a master degree in National Defense University.