The Ambassador of Argentina attended the concert 'El Gran Astor' of Ukrainian teams 'Kwarud' and 'Con Amore'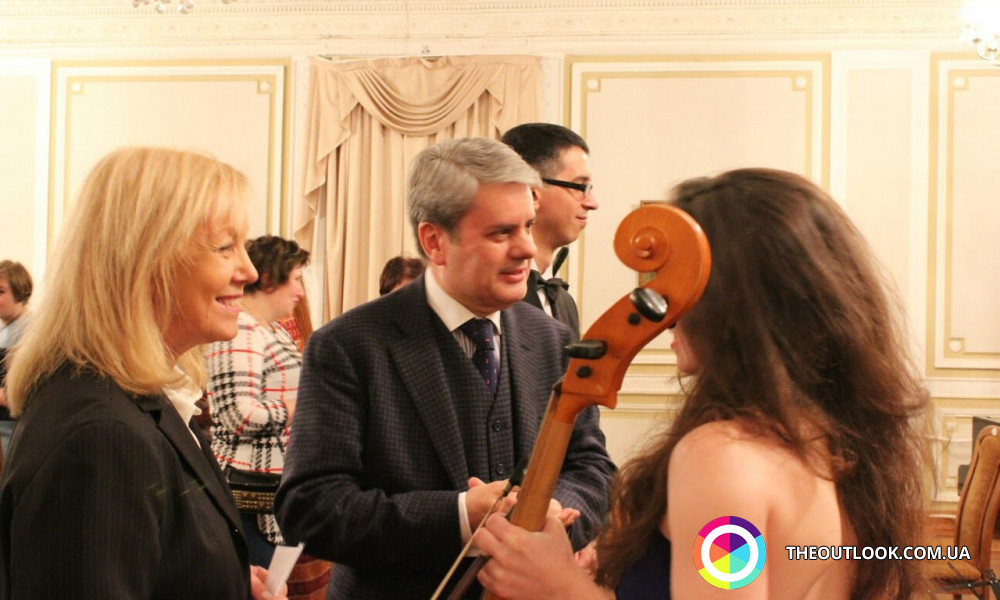 The Ambassador Extraordinary and Plenipotentiary of Argentinean Republic to Ukraine Alberto Hose Alonso along with the spouse and employees of Diplomatic administration visited the concert 'El Gran Astor' of young Ukrainian musical bands 'Kwarud' and 'Con Amore' in Kyiv House of Scientists of National Academy of Science of Ukraine.
In the course of the performance the musicians performed the works of the legendary Astor Piazzola among which there were 'Ave Maria', 'Oblivion', 'S'il vous plait', 'Tango Apasionado', 'Meditango', 'Fugata', 'Adios Nonino', 'Invierno Porteno' (Winter) and 'Primavera Portena' (Spring) from the series 'Seasons in Buenos Aires'.
The orchestrations to all the works have been made by the verily participants of the bands. The combination of sounds of piano, button accordion, cello, violin and drums, intensity of emotions came from a note to note, and audience did not let musicians leave the stage. 'Libertango' and 'Meditango' were played by the way of encore.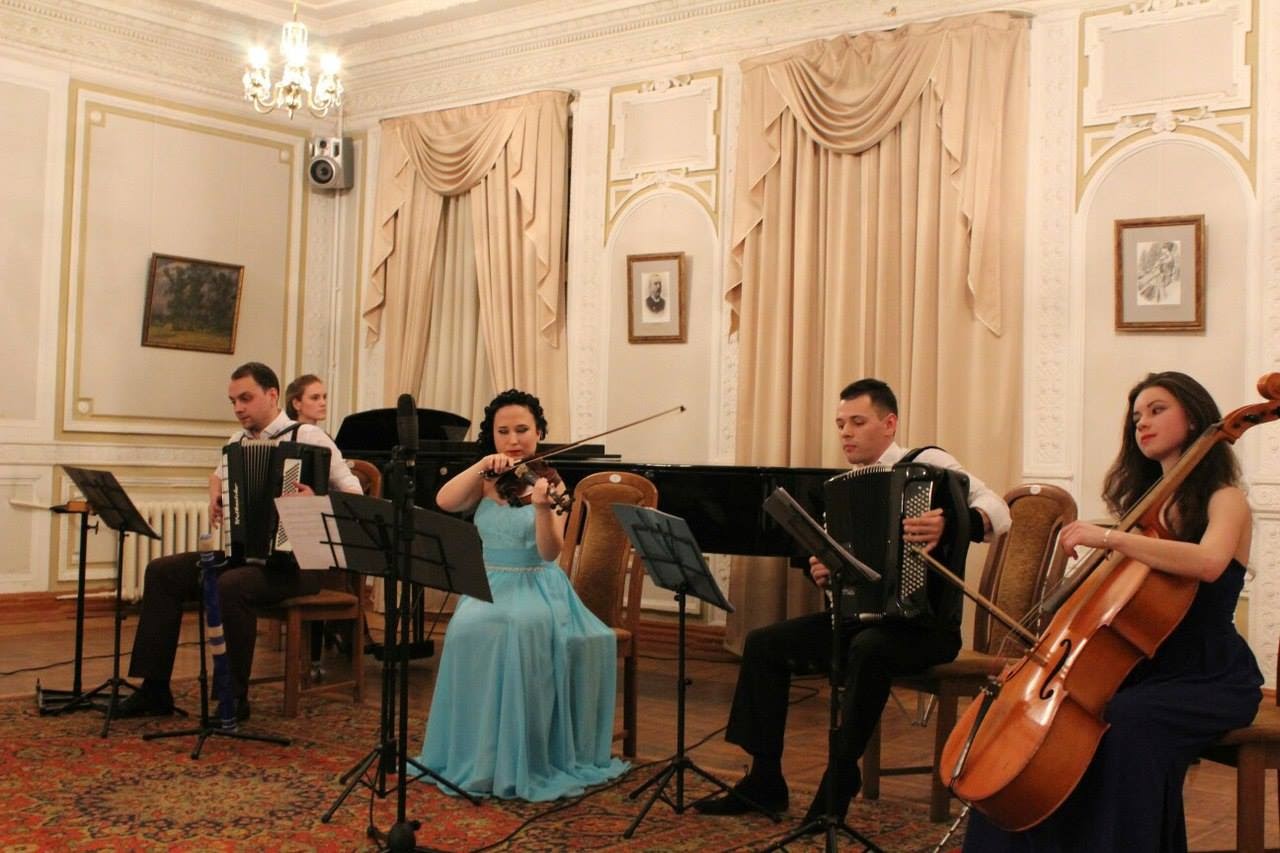 'It was exciting to listen to the famous compositions of Argentinean maestro in the performance of young Ukrainians! We are grateful for the invitation and virtuous play of the bands 'Kwarud' and 'Con Amore', it was remarked in the Embassy of Argentina.
'For us it is a great honor to see at our concert the delegation from the embassy of Argentinean Republic spearheaded by Mr Ambassador Alberto Hose Alonso. All of us succeeded in making this world a bit better! We would like to gratify everybody', the musicians emphasized.