In Kyiv May Revolution Day of Argentina was celebrated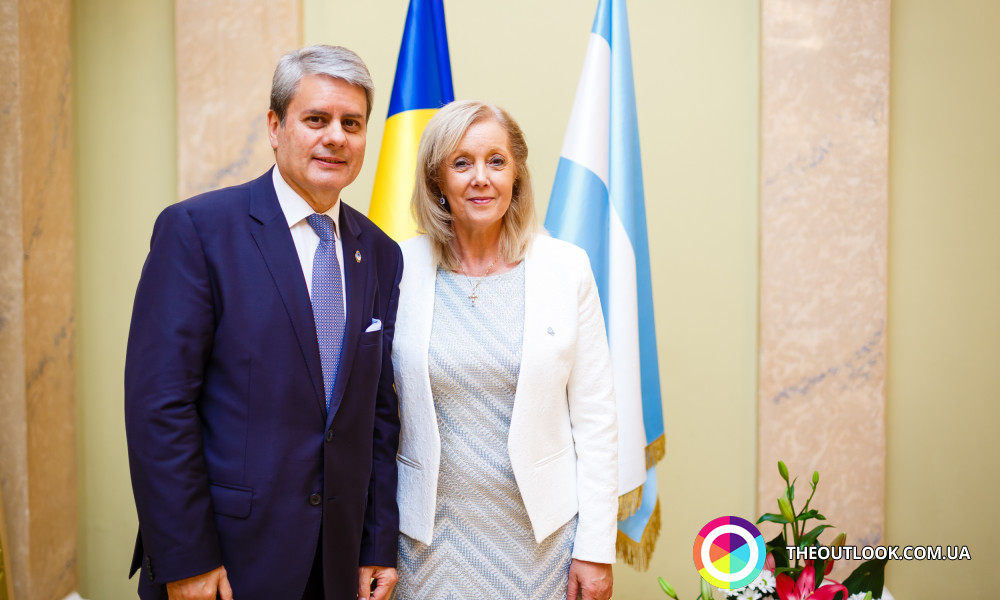 The Embassy of Argentinean republic in Ukraine and personally Ambassador Extraordinary and Plenipotentiary Alberto Hose Alonso organized an official reception in Kyiv dedicated to the Nation Day or Day of memory of May Revolution.
Starting the event, Mr Alonso gratified everybody who came to the event for acceptance of invitation to join the celebration of one of the main days of Argentina, the anniversary of the first revolution (1810) and elections of the first independent government of Argentina.
The guests of the evening were entertained with Argentinean music, rousing tango, serving round with aromatic wine.
So as to express their respect and congratulate Mr Ambassador with the holiday his colleagues came, such as the heads of diplomatic missions of Malaysia, Kuwait, Azerbaijan, Israel, Cuba, Syria, Palestine, Mexico, Portugal, representatives of embassies of Tajikistan, Kazakhstan, Serbia, partners of embassy, representatives of national authorities of Ukraine, community, and mass media.
On the 25-th of May in Argentina one of the largest holidays is celebrated, Day of Nation or Day of memory of May Revolution. In 1910 in the country it was a take-over, as the result of which Spanish government fell at the area of the state, and the first independent authorities came to the power being formed only from Argentineans.
The main official events happen in Buenos Ayres when at the streets the millions of people come. Everything starts from the costume parade during which soldiers recreate the events of 1910. As well, at the parade one is able to meet the women wearing luxury dresses in the 19-th century and men in the costumes of Indians from the Northern tribes. Here, getting through two thousand kilometers, the thousands of representatives of the aboriginal population arrive from the provinces CatamaCa, Neuquen, Chacko, etc.
The range of events dedicated to the holiday is so wide that it takes more than the whole day to visit each of them. In the evening at the central streets of the capital there is laser show, the performances of artists from the modern theaters and ballets, the concerts of classical music, fashion shows. At each step the sophisticated dancers fuse in the rhythm of the famous Argentinean tango.
In the Callao Bay they award the winner of traditional sailing regatta which started one month ago.