Play of Minsk Film Actor's Studio Theater under support of Embassy of Belarus in the capital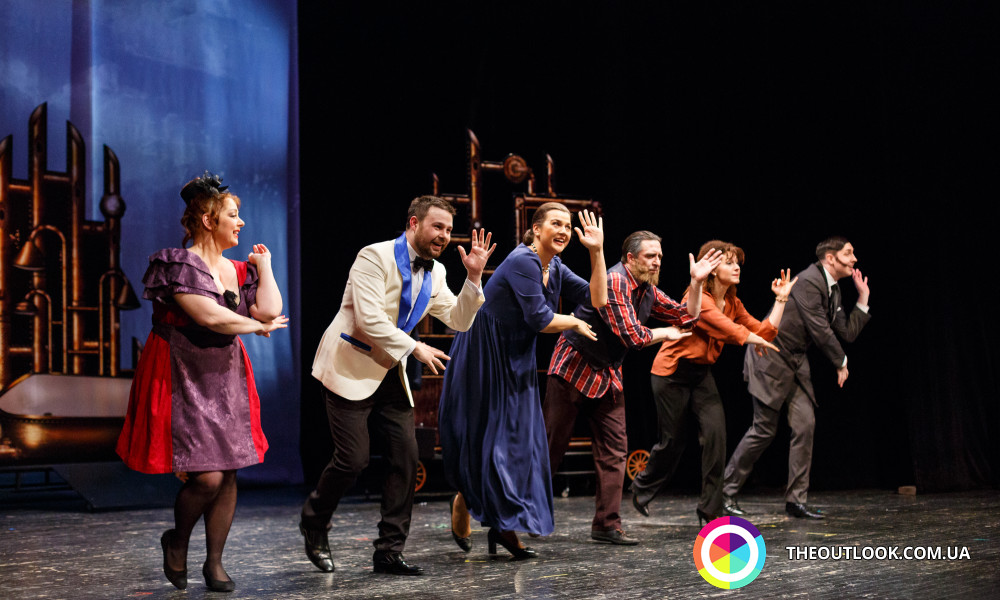 In Kyiv academic theater of drama and comedy under support of Embassy of Belarus to Ukraine and Kyiv city governmental administration it was the play 'Marriage contract' of Minsk Film Actor's Studio Theater. The performance was going in the frame of the tour in Ukraine.
Kyiv premier of the play was visited by the Ambassadors Extraordinary and Plenipoetntiary of Belarus, Tajikistan, Kazakhstan, Palestine, Vatican, Georgia, Moldova, Hungary, Kyiv city head Vitaliy Klichko with brother Vladimir, politicians, cultural activists, public community, and mass media.
Starting the play, the actress of theater Vera Polyakova greeted Ukrainian audience, said words of gratitude to the Embassy of Belarus and Kyiv administration for helping to organize the tour, and wished everybody to have exciting and interesting evening.
'Marriage contract' is Jewish musical comedy on the play of Ephraim Kishon. The problems of the characters from 'Marriage contract' cover ordinary people that are kind, moving and a bit funny. Their troubles will be clear for everybody. We see not young but quite propitious spouses before their daughter's wedding. The main character is going to organize wedding of Ayala. However, there is one requirement necessary for the wedding. The parents should bring the marriage contract to prove that their daughter is born within wedlock. Nevertheless, this document is not so easy to find out. The play reveals somebody's family secrets in a careful and loving manner, ironically and with humor.
In this comedy there are many known and unexpected, touching and funny plots, a lot of songs, dances, beautiful and incredibly gentle as well as rousing music.