Bulgarian ambassador opens exhibition "Light of letters" in Kyiv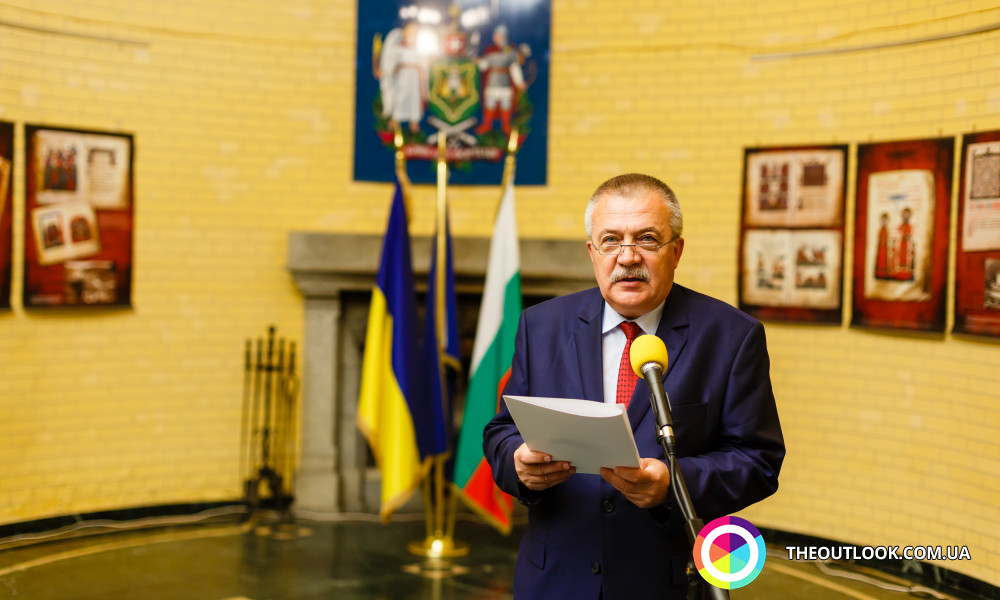 Ambassador Extraordinary and Plenipotentiary of Bulgaria to Ukraine Krasimir Minchev opened the "Light of the Lights" exhibition at the National Historical and Architectural Museum "Kyiv Fortress", specially created to celebrate the anniversary of the Great Moravian mission of the holy brothers Cyril and Methodius.
The creators of the project are represented by the Foundation of Elena and Ivan Duychevikh together with the State Cultural Institute under the Ministry of Foreign Affairs of the Republic of Bulgaria.
The exposition presents valuable Bulgarian medieval manuscripts of the X-XVIII centuries, which reveal the activity of the holy brothers and their pupils during the First Bulgarian Kingdom. The creation of the Slavic alphabet in the middle of the IX century is of key importance for the history of European culture.
The wide spread of Christianity in the territories inhabited by many different ethnic groups during the Great Migration of Nations contributed to the preservation of the identity of the Slavs by creating an alphabet in their native language. The preservation of the Slavic alphabet in its entirety is connected with Bulgaria, which plays the role of the "cradle" of the spiritual culture of the Slavic peoples.
The exhibition will be open to visitors during the period from the 25-th to 31-st of May in the National Historical and Architectural Museum "Kyiv Fortress".