Blumenfeld Piano Duo concert in Kyiv. The Ambassador of Belgium: my credo in Ukraine means we play and work together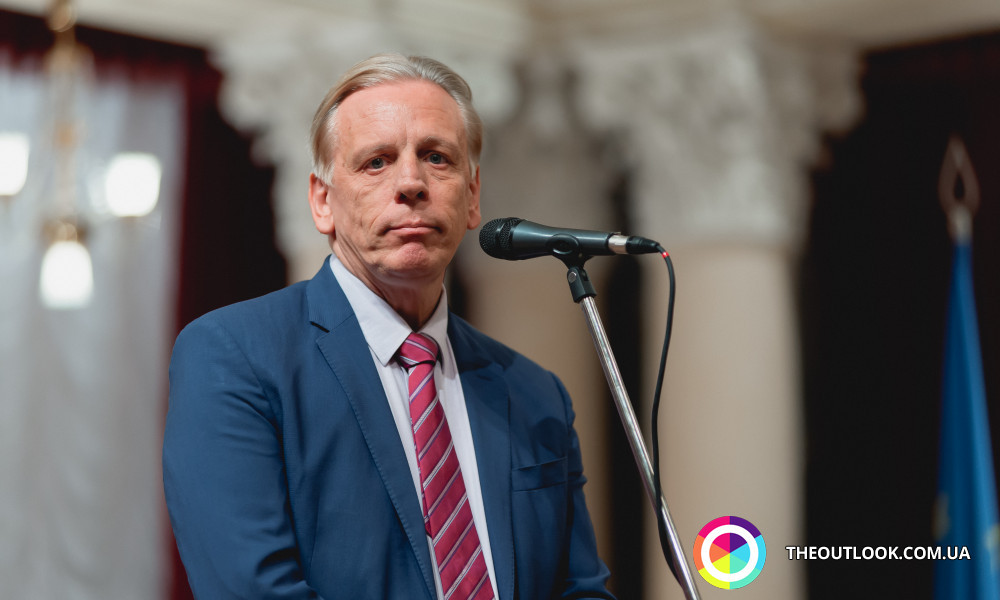 On the 15-th of November, Belgium celebrates King's Day, taking advantage of the excellent occasion. Ambassador Extraordinary and Plenipotentiary Alex Lennart organized a concert of two virtuosos in the Kiev Philharmonic Hall - the duo Blumenfeld Piano Duo of the world-famous Ukrainian pianist, who lives in Belgium, Dmitry Sukhovienko and Belgian Aaron Weinberg.
Starting the evening, Mr. Ambassador stressed that King's Day is always an opportunity to welcome the Belgian royal family and the unity of the country in its multilingual and multicultural diversity.
"For more than 150 years, this day has been celebrated as one of the main holidays in Belgium, and for many years now we are happy to share the celebration with the Ukrainian people. On this holiday, I also want to emphasize the solidarity of my country with Ukraine and the support of the brave choice that you made towards a prosperous, independent and democratic Ukraine, "said Alex Lennart.
He also stressed that as a member of the founder of the European Union, Belgium also supports Ukraine in its European ambition. "Five years after the Revolution of dignity, in these very difficult times, despite all the difficulties, the Ukrainian people demonstrate their true desire to contribute to the happy future of the nation. I hope to strengthen and develop our bilateral relations. Together we will be able to write a new chapter, with respect and friendship, " the ambassador said.
Blumenfeld Piano Duo was created in 2017 by two brilliant soloists - Dmitry Sukhovienko and Aaron Weinberg - followers of Felix Blumenfeld, an outstanding pianist, conductor, composer, who occupies an honorable place in the list of founders of Ukrainian musical art. Equal performance technique contributed to the decision of artists to play together a repertoire of masterpieces for two pianos.
For the Ukrainian public, the virtuosos presented a program created from the works of Viti Vronsky, Dmitry Shostakovich, Philip Glass, Astor Piazzola.
The Ambassadors Extraordinary and Plenipotentiary of foreign countries in Ukraine, representatives of state bodies, business circles, the public, the media have arrived to congratulate the Head of the diplomatic mission and enjoy the refined game of musicians.
Since 1866, November 15 in Belgium is a national holiday - the Day of the Royal Dynasty or the Day of the Royal Family. The holiday was established by the second Belgian king, Leopold II. Celebrations are held in honor of St. Albert, who is considered the patron saint of the royal family. This day symbolizes the unity of the Belgian nation in all its political, cultural and linguistic diversity.