Embassies of Estonia, Latvia and Lithuania orchestrsted an event as a symbol of solidatity with Ukraine.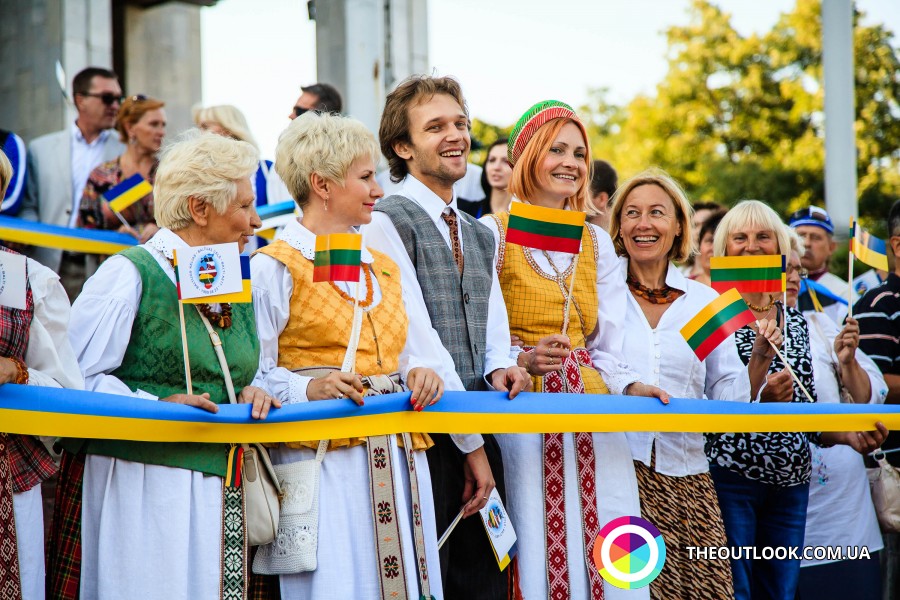 On August, 23, as Independence Day of Ukraine was approaching, inhabitants of the capital gathered on European Square and aligned to create a symbolic human chain holding ribbons the colors of the flag of Ukraine. Embassies of Estonia, Latvia and Lithuania acted as orchestrators of the event.
The action's aim was to necessarily express solidarity of Baltic States with Ukraine. About three hundred people came to support the initiative. Among them there were Ambassador of Latvia Argita Daudze, Ambassador of Lithuania Petras Vaitiekūnas, Embassy of Estonia in Ukraine Deputy Head of Mission Ulla Uibo, Minister for Culture of Ukraine Evgeniy Nishchuk, Director General of GDIP (Directorate-General for Rendering Services to Diplomatic Missions) Pavel Kryvonos, Deputy Minister for Internal Affairs Danil Lubkivskiy and other public and political figures.
We remind that it is for a reason that these were Baltic States Embassies that initiated the event. In late August 1998 about 2 million inhabitants of these countries joined hands as a symbol of solidarity in the struggle for their states' independence. Back then a 600-kilometer-long chain stretched from Tallinn through Riga as far as till Vilnius.