URBAN VIBES: Los Angeles. Part 1
Today, on the day Los Angeles was founded, OUTLOOK presents its readers a new column by Katya Zhylka - URBAN VIBES. From now she will share with us her own experience of moving anywhere and a story of getting settled there. And we'll start, as you've probably guessed, with the birthday city and Katya for whom LA is already almost home – not just Arrival field in a ticket.
What associations does the city of Angels on the other side of the world evoke? I bet that almost everyone invariably associates Los Angeles first of all with HOLLYWOOD sign, Walk of Fame, DOLBY Theatre (also known as former KODAK Theatre), Santa Monica beaches, bright and warm sun, sky-high palm trees, convertible cars and sure enough there is no way to avoid Pretty Woman, Beverly Hills 90210 and Melrose Place.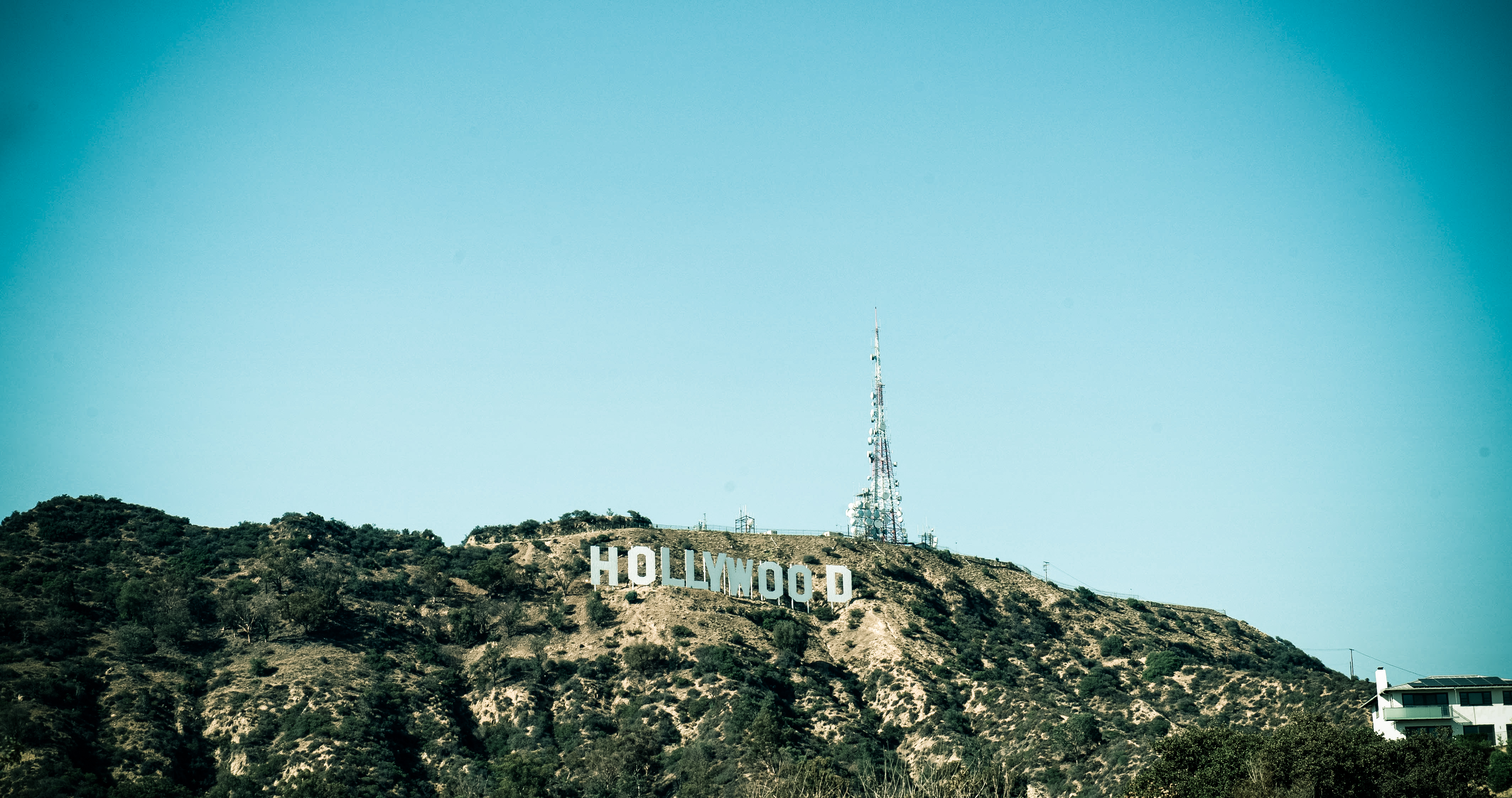 Admit, that you do remember who Brandon and Brenda Walsh, blond beauties Dona and Kelly as well as bad boys Dylan, Steve and David are. As to Richard Gere and Julia Roberts, there cannot be a single doubt). All of these will remain in my and your memory forever. And every woman will dream about a knight in shiny armor and an unforgettable Rodeo Drive shopping. By and large, about one classic Cinderella story. Well, was this what you were thinking of?
I had pretty much same expectations and dreams about the city when I found out about my sudden moving. As late as till the very last moment (stepping on a ladder) at Los Angeles International Airport I wasn't even thinking about what was expecting me there. And there we were, driving to the streets of the metropolis that I was so graphically picturing in my reveries based on friends' photos, all sorts of stories, TV shows, series and movies, newspaper articles and so on… I was inexorably overcome by muted horror and an instant desire to jump out of the car, buy a ticket and fly back to Barcelona, so dear to my heart. To the city that became my second home and love for the rest of my life with a sugary sweet odor in my memory.
I have never before in my entire life had to deal with so many cars in the street, multimillion and hours-long traffic jams, weird and incomprehensible constructions with their height rarely exceeding 2-3 stories (with the exceptions of Downtown and Beverly Hills Business District), mind-blowing parking rules and utterly devastating communication with local population. Here you can argue something like: "What did you expect? A house in Beverly Hills, maybe? Or a red carpet? Hello, welcome to the real world! So what, it wasn't good enough in your motherland?" Or, maybe not, maybe, some of you will simply read and take note for future. You know, I had never been to America before and it was never my desire to move there. Courtesy of circumstances and professional choice of my other half we found ourselves there. He, by the way, had given me heads-up that this city was unlike any other in the world and that it would be hard in the beginning. I listened to him and sort of set my mind in the way that I had already gone through one moving to a completely different country – what could be so hard about it?! Clearly, I underestimated the words of my beloved and overestimated my own powers. All I'm saying is that I merely share my experience. I'm not the first, nor am I the last to change place of residence for another country and everyone has one's own story.
I can compare my moving to Los Angeles with a person who cannot swim that was thrown overboard. A person in the state of such a shock will either drown or learn to swim. But prior to realizing that it is possible to very easily keep the body afloat, even more so to swim, one will more than once swallow some water. Anyway, I'll jot a few notes on what one shouldn't do and what is truly important at the start:
First: make sure that you have your hotel room booked for a week (two, three or however long you need to) but not for one (!) day. Otherwise you are at risk of ending up in Hollywood at Las Palmas Hotel (the very one Richard Gere climbed holding a bouquet of flowers in his teeth to reach Julia Roberts's balcony) and your wonderful recollection of the abovementioned romantic movie will be gone for good. No joke, it is all full of the smell of Indian food and conditions there are 'very low-cost' – let's put it this way. Although, some might like that, too.
Las Palmas Hotel
Second: I beg you not even to try and reproach a teenager on a bike who is slowly wagging in front of your car. You will only here unprintable vocabulary towards yourself. And bear in mind that pedestrians and cyclists are privileged castes on the road. According to experience of a friend of mine, a trip to LA from any European city takes at least 8 hours, so even if you are only flying for a vacation in the area, I suggest you use this time and have a cursory look at California's traffic code.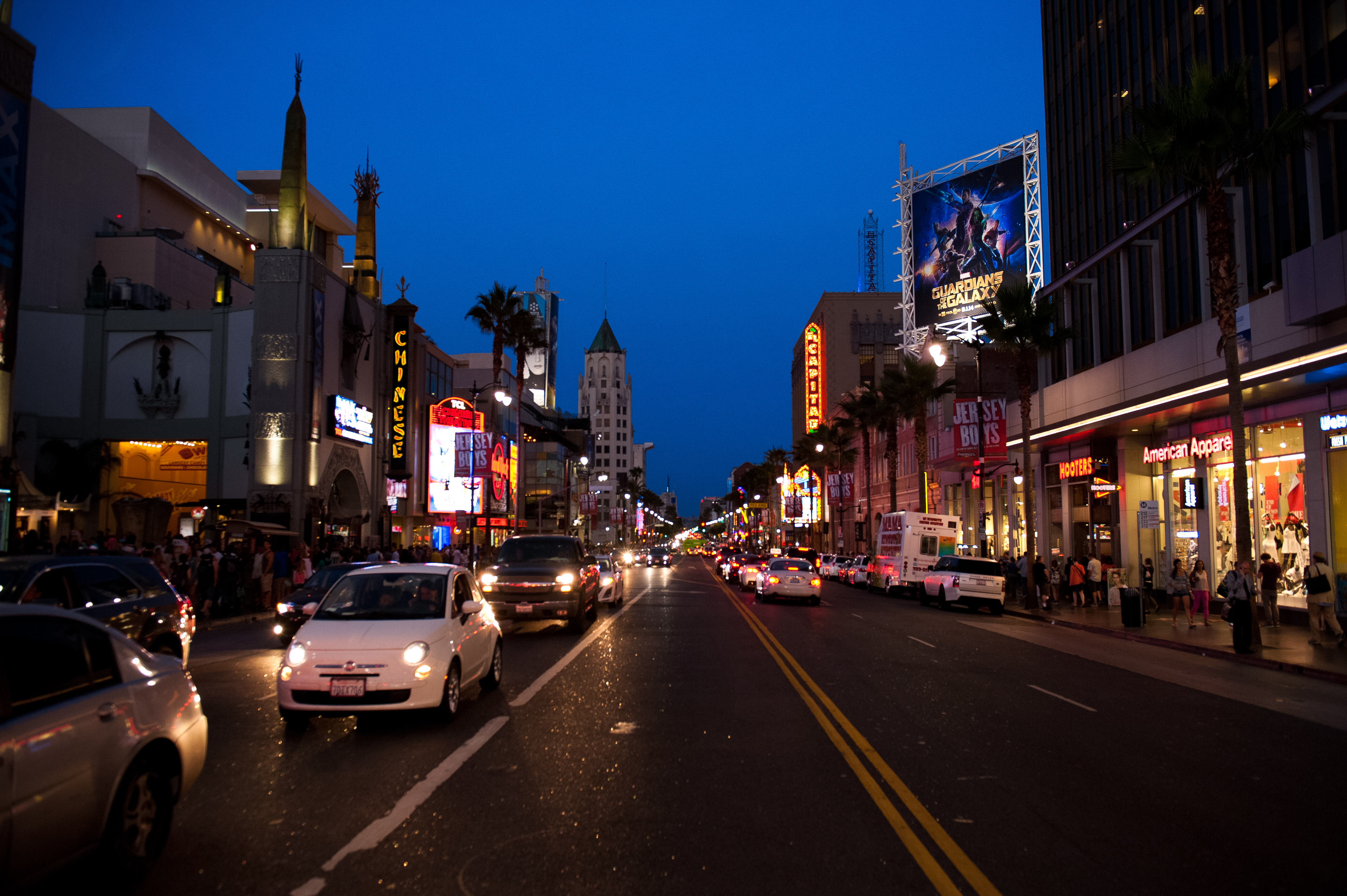 Third: when looking for an apartment, arm yourself with superhuman amount of patience and ability to concentrate on what's really important for you.
Fourth: and here I as much as conjure you, do not purchase an auto from small car dealers with their office looking more like a car repair shop.
And fifth: try to be open-minded to everything that's around you; this should be read as to all nationalities around, people with various sex orientations and artistic displays of other people in the street.
Well then, by the moment I realized that I can 'stay afloat' rather confidently, more than one month had passed, not even two or three. I'll be honest with you: it took me about six months, although I realize it only now. As of the moment my manuscript was written, we had spent here 2 years and 1 day. We'd raised quite a few bumps but we'd learned a lot, too. And I write to you about this city to share those pleasant findings that I discovered for myself here. It turned out not to be as bad as it seemed initially, however, as to me, I'm still far from being serenely happy in the City of Angels.
To be continued...