URBAN VIBES: Los Angeles. Part 2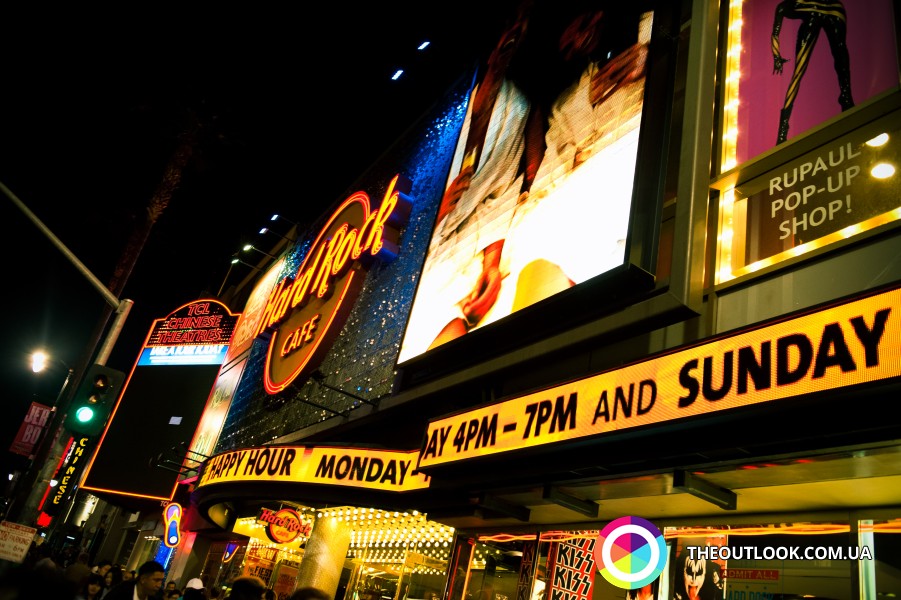 Today, on the day Los Angeles was founded, OUTLOOK presents its readers a new column by Katya Zhylka - URBAN VIBES. From now she will share with us her own experience of moving anywhere and a story of getting settled there. And we'll start, as you've probably guessed, with the birthday city and Katya for whom LA is already almost home – not just Arrival field in a ticket.
It is pointless to write in the umpteenth time about what a huge metropolis LA is, what a multinational city with people who follow American dream, one of the largest world centers of entertainment industry in the sphere of moviemaking, television, music, computer games and blah-blah-blah. Instead I'll try to structure somehow my information into blocks. I have to warn you: I may be jumping from one issue to another but I promise you that information will rely to what I'm writing about. I also promise to give all the information on location of my favorite theatres, cinemas, restaurants, bars, cafés, markets, shops, parks and beaches, but it will all be presented in parts
There is no way you can do in Los Angeles without a car, so take care of it in advance, this is no New York. Truth be told, there are other ways to move around the city, but I have to admit I never used any of them. To say that distances in the city are big means to say nothing at all. So, we've decided upon a car. On arrival at the airport you'll find numerous minibuses of various Car Rentals that will take you to a point where completion of all paperwork needed to rent a car is executed. (It's better to do it in advance in the Internet – you'll save yourself some time).
So, when you feel like you can go out and experience a new city, where would you head first? I don't dare speak for everyone, but in the majority of cases it is Hollywood Boulevard and the Walk of Fame.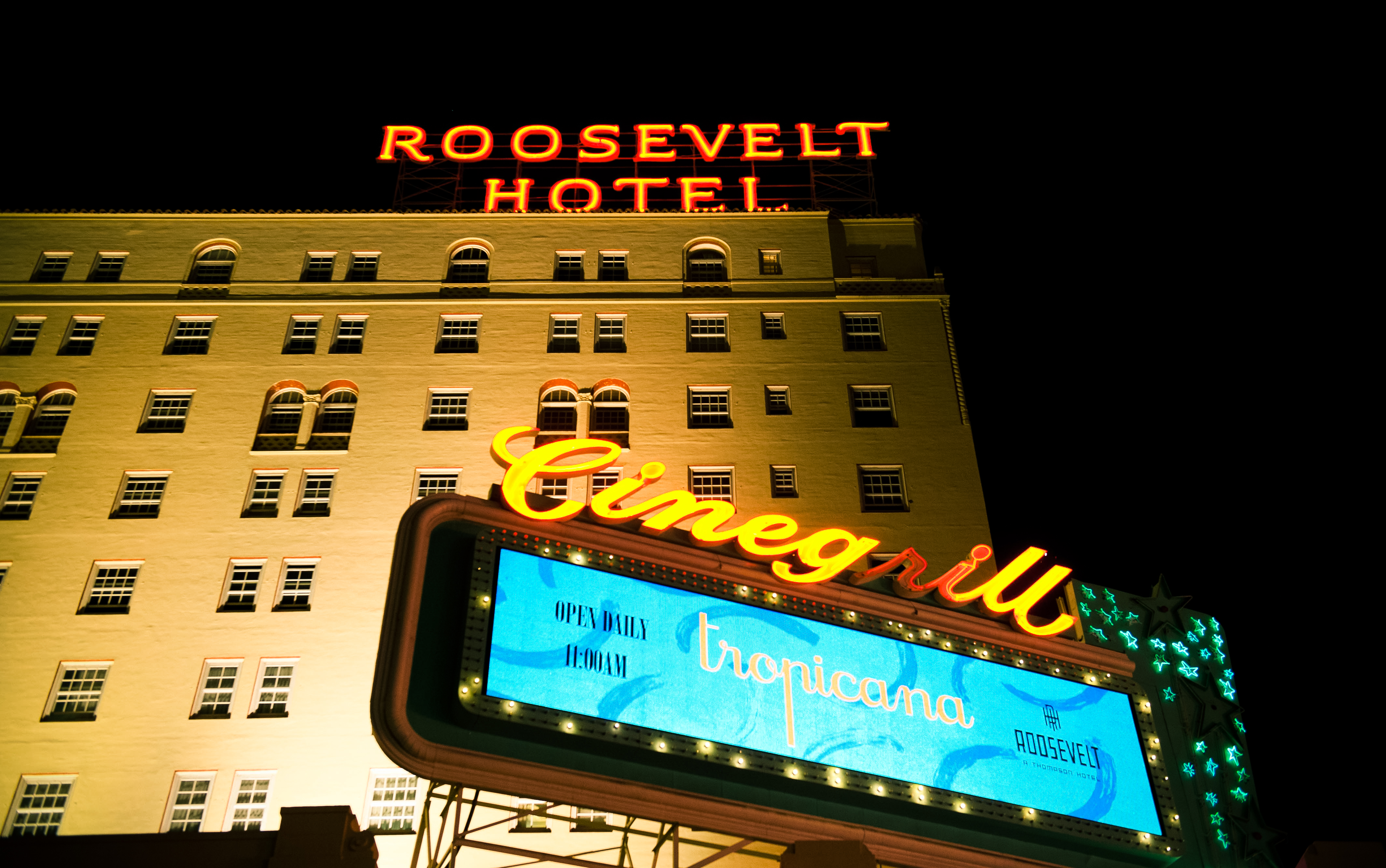 Historic Roosevelt Hotel on Hollywood Boulevard
You'll wish to take pictures and videos, to touch stars of all stars (ha-ha!) that you only know. Trust me, you're not alone in that so go ahead and take a plunge! I, too, have a couple of those with my favorites. Don't be afraid of passers-by side-glancing at you. They did and do JUST THE SAME.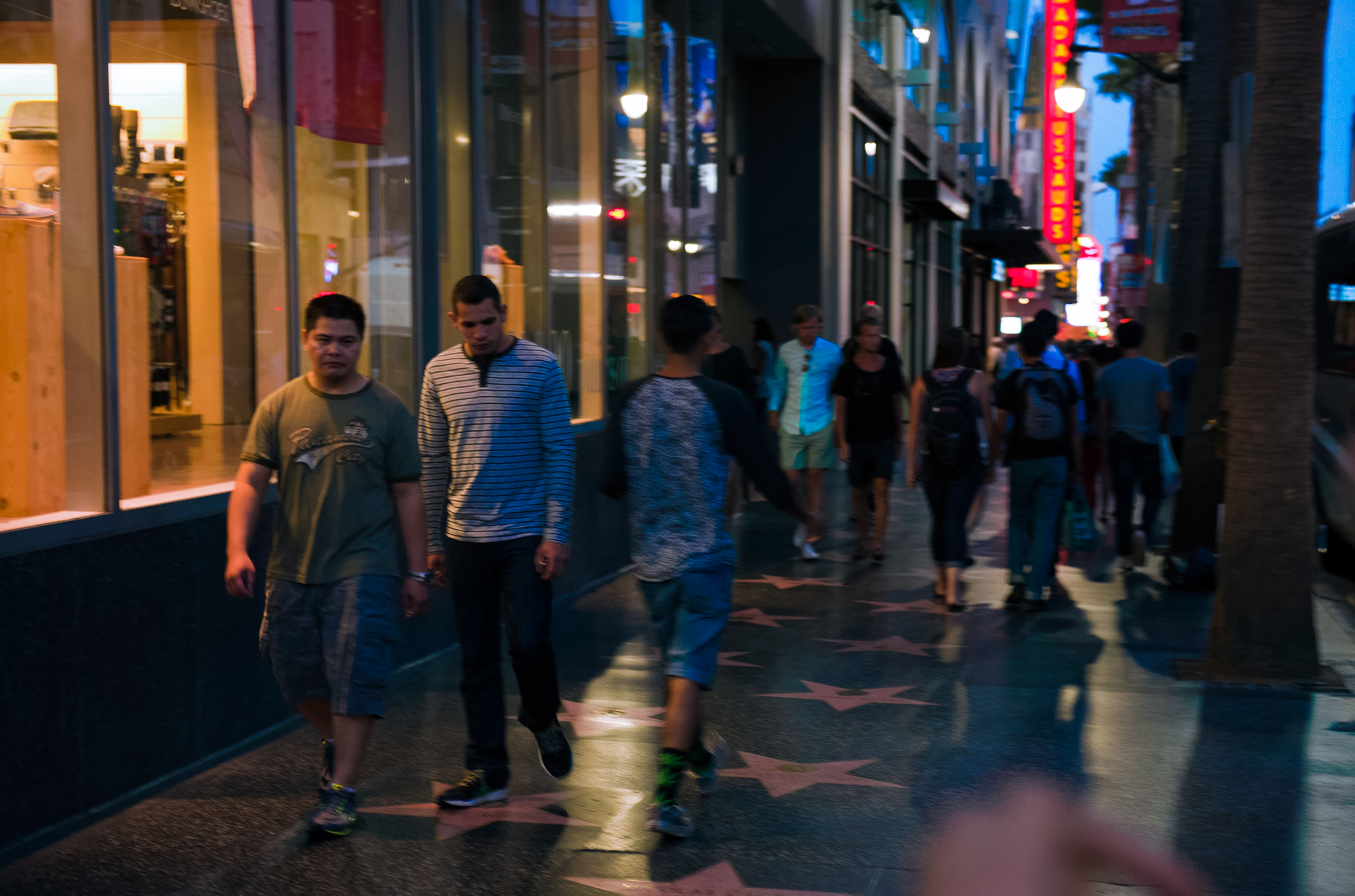 It isn't the city to be ashamed of something or someone. At a certain moment you'll find yourself surrounded by all kinds of movie and cartoon characters… (They, sure enough, will ask for a penny to take a picture with them – some 2-3 dollars). The most interesting for me personally at Hollywood Boulevard was to go inside (right under DOLBY Theater sign) and have an eyeful of columns in the building – on each of them you'll find titles of Oscar-winning movies for the best picture of the year, starting with the very first one. Entrance to the hall premises is free. In order to see the theatre where awards ceremony takes place annually, it is necessary to buy a ticket for a tour. In June this year my beloved and I were lucky to attend 41st annual ceremony of AFI Life Achievement Award this time presented to Mel Brooks. This prize is awarded only once in a life to people from moviemaking industry for their contribution into enrichment of American culture by means of movies and television. No words can tell what feelings and emotions I was filled with on attending such an event in such a place. I was happy as a clam in high water to see Morgan Freeman, Robert De Niro, Martin Scorsese and Mel Brooks, of course, for myself. The event itself is of extraordinary beauty and scale and equals to Oscar in its significance, only this one can be received only once in a lifetime. This event was probably my reward for all the s****y things we had gone through by the moment!
Nearby DOLBY Theater you'll find equally famous Chinese Theatre with prints and names of all celebrities who were honored to have their own star on the Walk of Fame. I suggest you buy a ticket to Chinese Theatre IMAX. You'll both watch the movie and see all of its beauty from inside. To this moment I cannot comprehend how this amazing ceiling was laid out/affixed.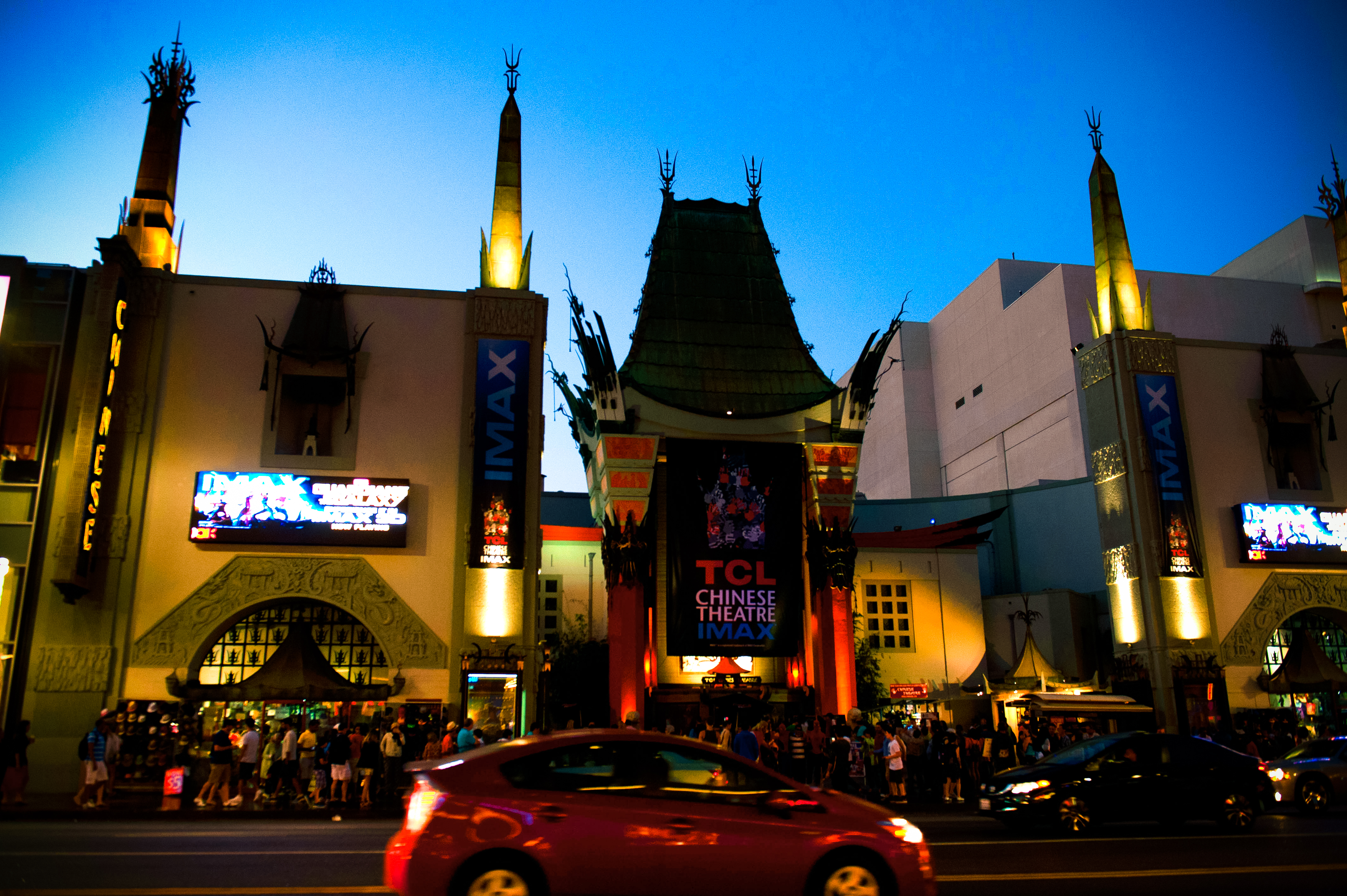 In the immediate neighborhood there is Madame Tussauds wax museum. Those who are interested in bus tours around the city with most various routes including Hollywood Celebrities Houses – you'll find a plenty of those on the same boulevard. For completeness of sensations, I suggest you stay on the boulevard until it gets dark – everything will sparkle in bright colors and lights. This may sound as mother's warning in winter, but nevertheless: keep you bags and wallets in YOUR sight. And don't be afraid, although quite the opposite will happen, simply be prepared to see homeless people as well as eccentric and not really sane persons for this is their habitat, their home. Most likely, they do not constitute any danger – but just remember this. Men, keep in mind: you shouldn't start applying your fists. In the USA the one who starts a fight is guilty and this implies criminal responsibility. Even if you're being provoked, try to limit yourself to verbal response.
The Griffith Park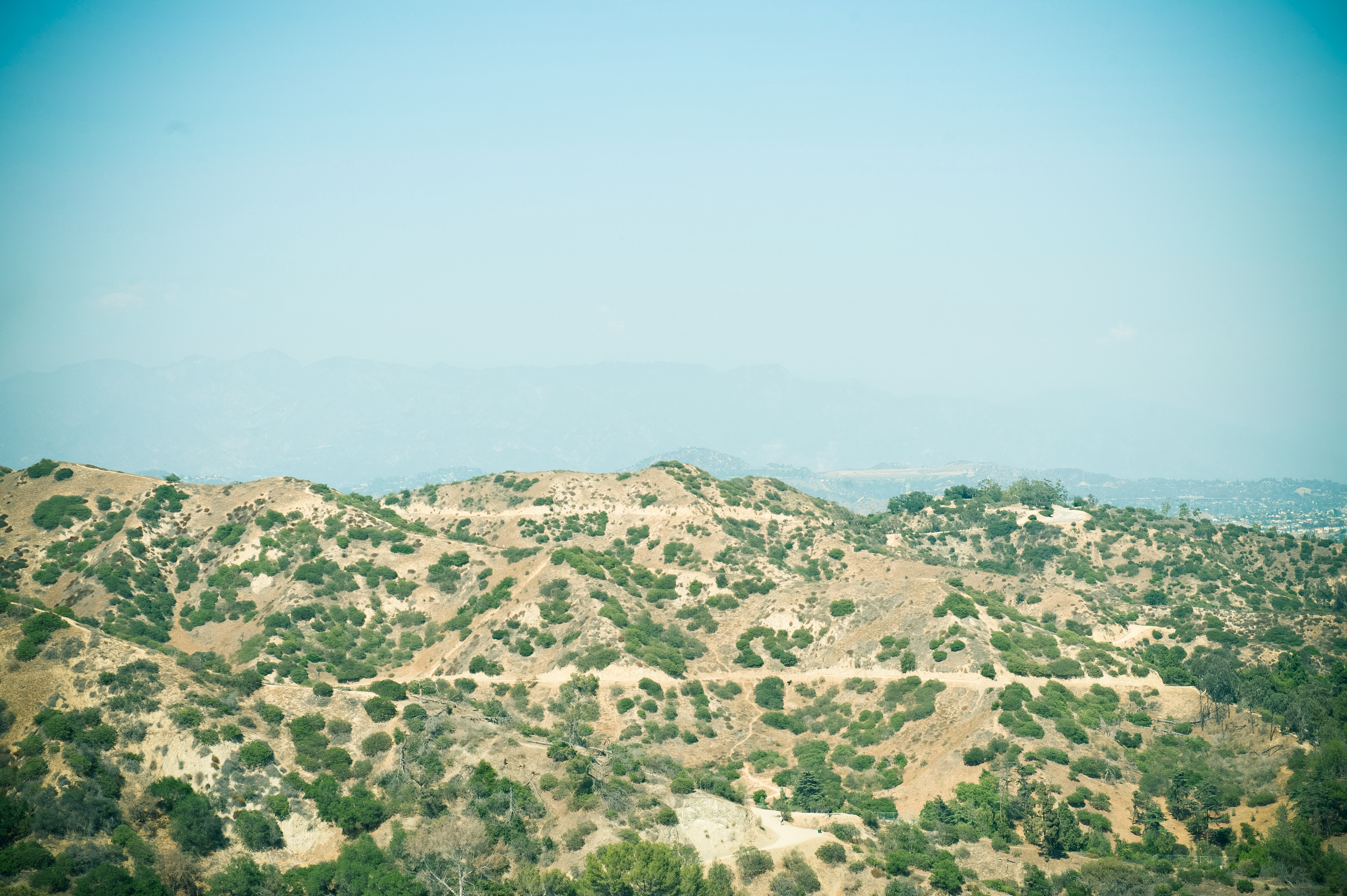 I'll tell a bit how I found out about the park. As I've already mentioned, distances in LA are impressive and isn't really that simple to just walk around and enjoy places of interest. For you to understand, it'll take you at least an hour (given light traffic) to get to Santa Monica pier, Venus Beach or Getty Centre. In rush hours one can keep driving and driving never to get to destination point. So, having heard of a park not far from my house (Oh, my God! I'll be able to go for a walk!) I came home and told my beloved that the next day we were going for a walk in a park. We packed our stuff and went out in the morning – good thing we decided not to take a mat. So, we reached the park to find it crowded with people. I felt like they had come from around the whole city for a marathon. Everyone was dressed in sports outfit, wearing sneakers and caps, all had water and most importantly, they all had come by cars. But I wanted to go for a walk – so we went for one. There we were going, and going and the road kept going upwards. And, hey, I forgot to mention that there wasn't a single grass-blade and the temperature was +41, we had no water or headwear and we were climbing hills for more then a couple dozens minutes. It turned out to be even more people up the hill, all of them with strollers, hiking sticks, bicycles and other kinds of equipment. Those with kids were waiting in line to the Griffith Observatory.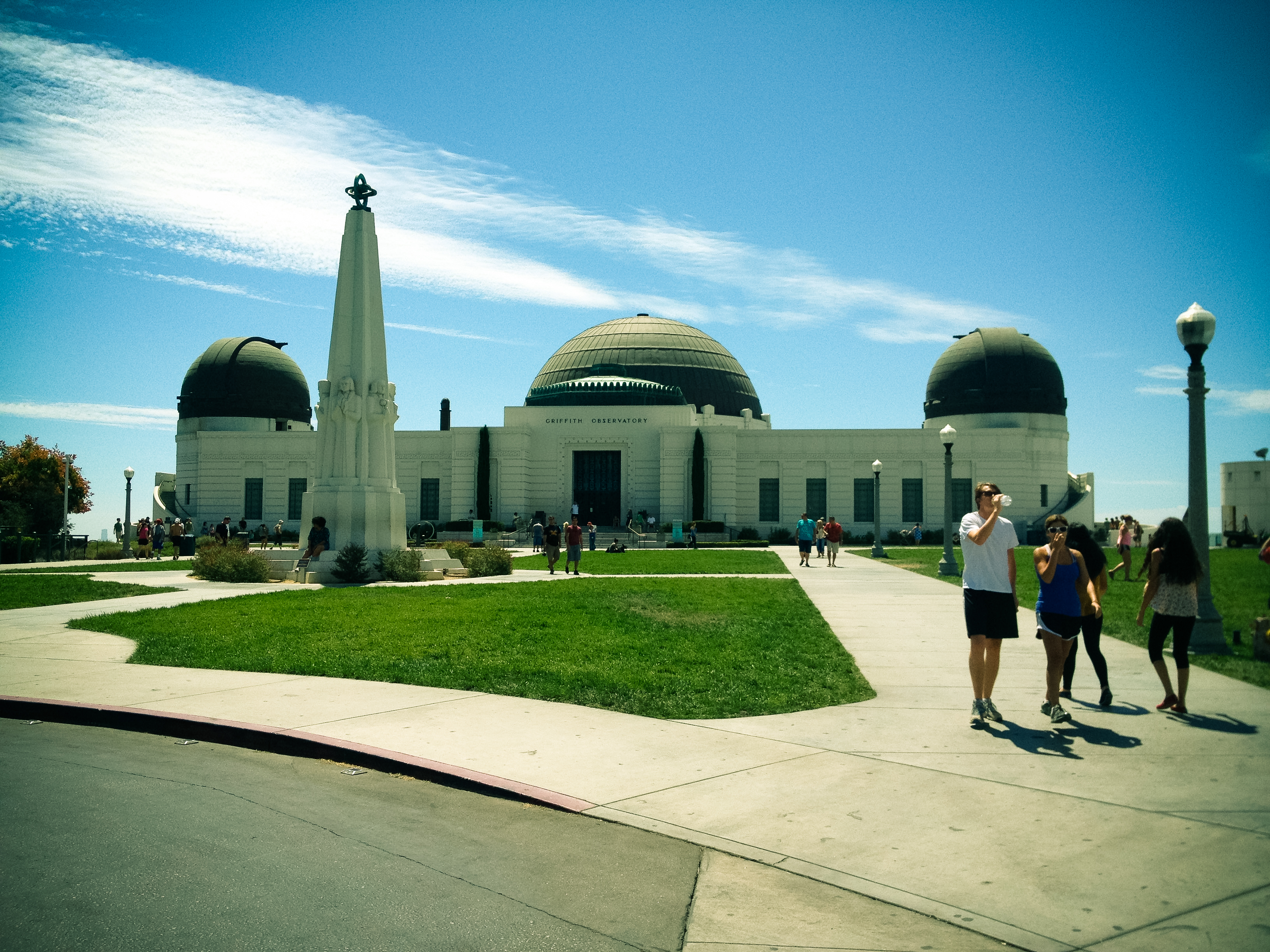 Others were hiking in the hills, and there are even more of them behind the observatory. So I decided to take my phone to have a look at the map and figure out where after all the park was… I learned that for some 40 minutes we had been walking in the one! As I was told later, greenery appears there in winter but there is no vegetation on the hills at all. People come there to simply… walk. Long story short – they have nowhere to walk, more to that, they don't have much time in the middle of workweek so they come there to go hiking in the hills. With time everything clicked into places. I, too, walk various routes in mountains and canyons now. And after a while I found green part of this park – it is located on the other side, and there are numerous tennis courts and places for a picnic. So, you are more then welcome to go check it out yourself. But the beauties of the park aren't limited to that. On the top near the Observatory you can make a plenty of wonderful pictures of Los Angeles and widely-known HOLLYWOOD sign on one of the hills.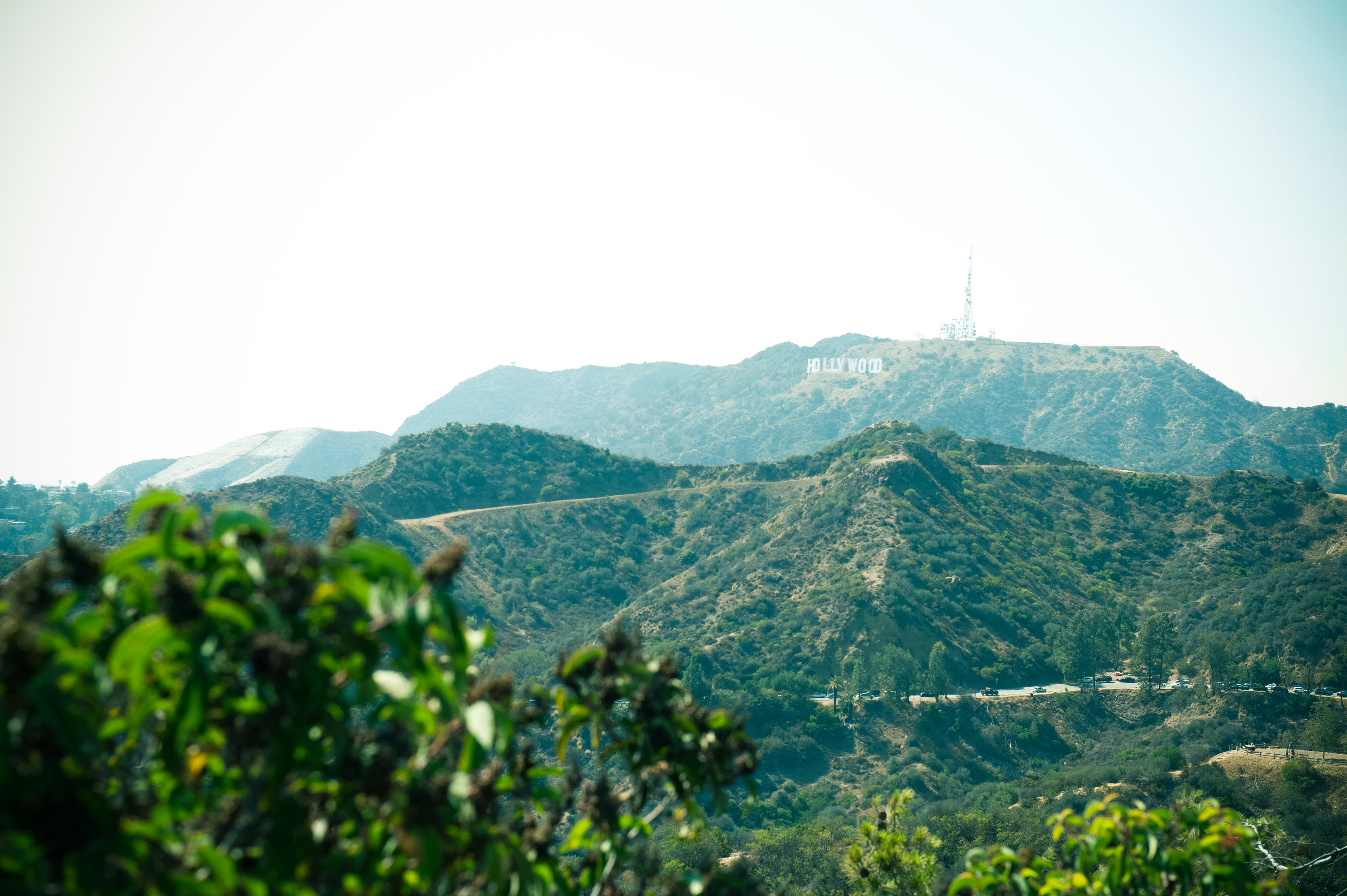 I'll tell you at once: don't get too excited – the sign isn't close. It takes long and it isn't easy to get there by foot. You can't reach it by car and you'll have to climb over some hedges. Sure enough, there is an abundance of the daring ones. There is however another way to drive there closer than it is in Griffith Park but I don't feel myself at liberty to write about it. If you surf in Internet, you're sure to find the route. I gave you a hint – go and look for it.