Concert Dedicated to International Solidarity Day of Azerbaijanis Takes Place in Kyiv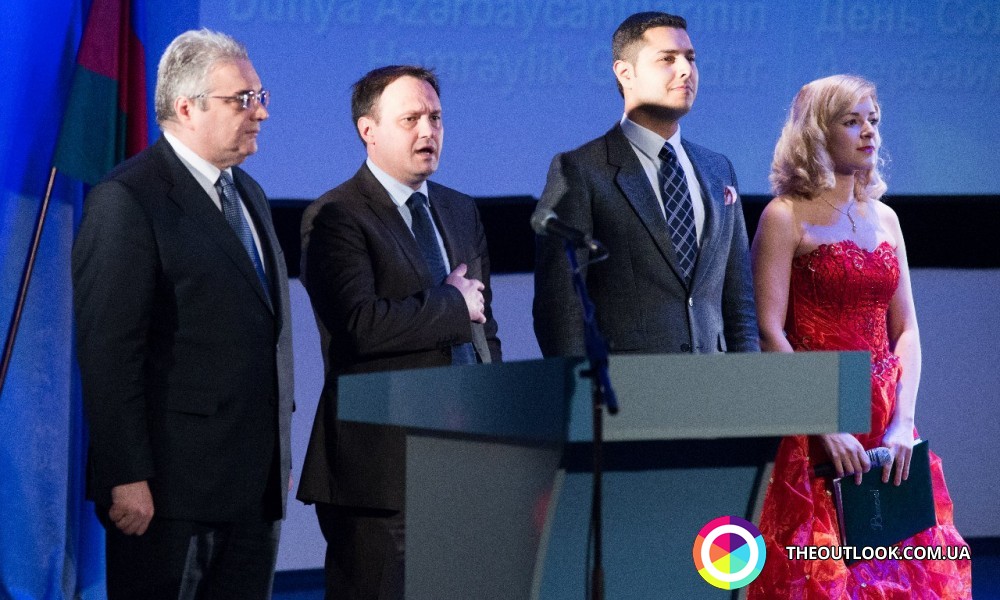 Concert dedicated to International Solidarity Day of Azerbaijanis took place in Kyiv at Ukrainian House. Solemn soiree was orchestrated by Azerbaijan Culture Centre named after Muslim Magomayev.
In 1993 by order of the President of Republic of Azerbaijan Heydar Aliyev December 31 was pronounced the day of solidarity for Azerbaijanis of the world, its main idea being consolidation of Azerbaijanis around the globe and respect to national and spiritual values of Azerbaijani people. Chargé d'affaires ad interim of the Republic of Azerbaijan Nazim Aliyev, Ambassadors Extraordinary and Plenipotentiary of Georgian and Tajikistan, representatives of Azerbaijani expatriate community, public figures and mass media came to the Ukrainian House to pay respects to people of Azerbaijan.
Several dozens of millions of Azerbaijanis live in the world and not just in their motherland but also in Iran, Turkey, CIS countries, Germany, France, United Kingdom, Scandinavian countries, United States and Middle East countries, in Russia and Ukraine.
As the President of Azerbaijan İlham Əliyev emphasized in his address to fellow countrymen, main idea of International Solidarity Day of Azerbaijanis is constituted by "unity and solidarity of Azerbaijanis of the world, statehood of Azerbaijan, respect to national and spiritual values of our people, feelings and ideas that pertain to being a part of Azerbaijani people, attachment to ancestral land."
To see how the event went, please, visit our gallery: