In Embassy of Azerbaijan the Day of National Rescue is celebrated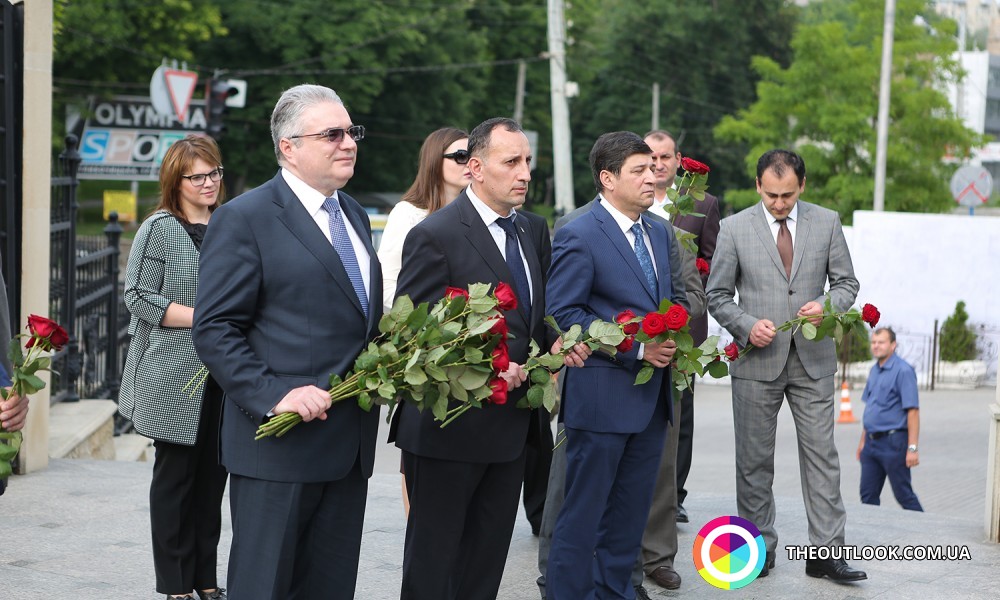 On the 4-th of June in Embassy of Republic of Azerbaijan to Ukraine it was an official event dedicated to the Day of National Rescue and large-scale role of Heydar Aliyev in the history of country and in the establishment of Azerbaijanian nationhood.
At the event there were temporary Charge d'Affaires of Azerbaijan to Ukraine Nazim Aliyev, Ambassador of Turkey to Ukraine Yönet Can Tezel, the representatives of diplomatic missions accredited in Kyiv, the deputies of Milli Məclisi (the parliament of Azerbaijan) as well as the members of Azerbaijanian expat communities in Ukraine.
In October, 1991 Azerbaijan recovered the lost independence. However, the first years of independence were marked as the vacuum of political authority and total crisis of the fundamentals of the state and all its institutes including the army and state safety bodies.
The situation became worse in the summer of 1993 when in Azerbaijan the real threat of civil war occurred. In this hard for motherland time Heydar Aliyev came back to authorities fulfilling the desire of nation. On the 15-th of June he was chosen as the representative of the Supreme Council of Azerbaijanian Republic and since then, thanks to his reputation as the international politician, in short time the huge work has been completed that broke the ice of the modern and progressive Azerbaijanian Republic.
Consequently, the date of 15-th of June came into history of Azerbaijan as the Day of National Rescue.