Under the auspices of the Embassy of Azerbaijan in Kyiv the evening of classical music happened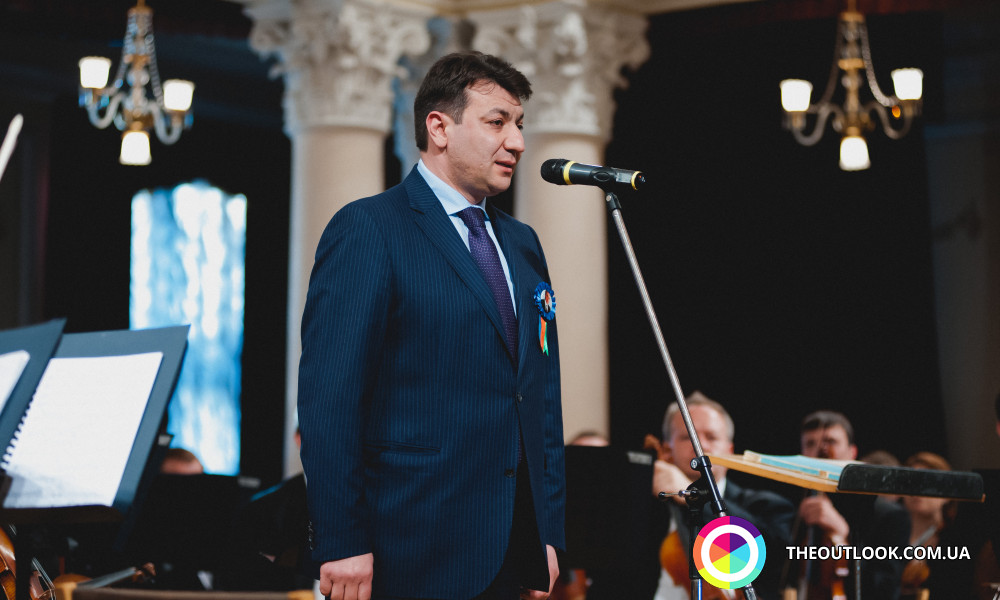 In honor of 25-th anniversary of the establishment of diplomatic relations between Ukraine and Azerbaijan in the capital the evening of classical music was organized. The event happened in the column hall of National philharmonic of Ukraine.
Among the guests there were Ambassadors Extraordinary and Plenipotentiary of such countries in Ukraine as Bulgaria, Turkmenistam, Georgia, Israel, Belarus, Morocco, Syria, Moldova, Turkey, Palestine, Kazakhstan, Uzbekistan, Pakistan, Malaysia and many other diplomats, the representatives of the national authorities and social organizations.
The Ambassador of Azerbaijan to Ukraine Azer Hudiev in the greeting speech gratified all the guest of the concert for the attention towards the event and wished the pleasant and creative evening.
During two-year event the guests were able to enjoy the melodies of Azerbaijan music in the performance of academic symphonic orchestra of National philharmonic. The conductor was the Honored Artist of Azerbaijan Yalchin Adigezalov. Being well-known as the musical tutor and conductor, Mr Adigezalov started musical activity under the guidance of his father, the famous Azerbaijan composer Vasif Adigezalov. During his work in this area he collaborated with the leading orchestras among which there were symphonic ones from the USA, Spain, Austria, Belgium, Romania, the Great, Symphonic orchestra named after P.I. Chaykovskyy, the orchestra of Saint-Petersburg philharmonic. The conductor performed with many famous musicians among whom there were M. Rostropovich, N. Petrov, S. Stadler, I. Monigetti.
The soloist in the concert was Farhad Badalbeili, the famous Azerbaijan piano player and composer. In the repertoire of maestro there was a music of different styles and epochs among which there were I. Bach, L. Beethoven, I. Brahms, R. Shuman, K. Saint-Saens, S. Prokofiev, J. Gershvin, R. Bartok, etc. Moreover, the author performs the pieces of Azerbaijan composers Karaev and F. Amirov with whose creativity the guests of evening in National Philharmonic were able to get familiar better. The visitors were offered to listen to 'Azerbaijan capriccio' and 'Concert for piano with orchestra at Arabian topics' of Amirov and the Second suite from the ballet of Karaev 'By the road of thunder'.