In the capital it was a reception dedicated to the 25-th anniversary of independence and Day of solidarity with Azerbaijan nation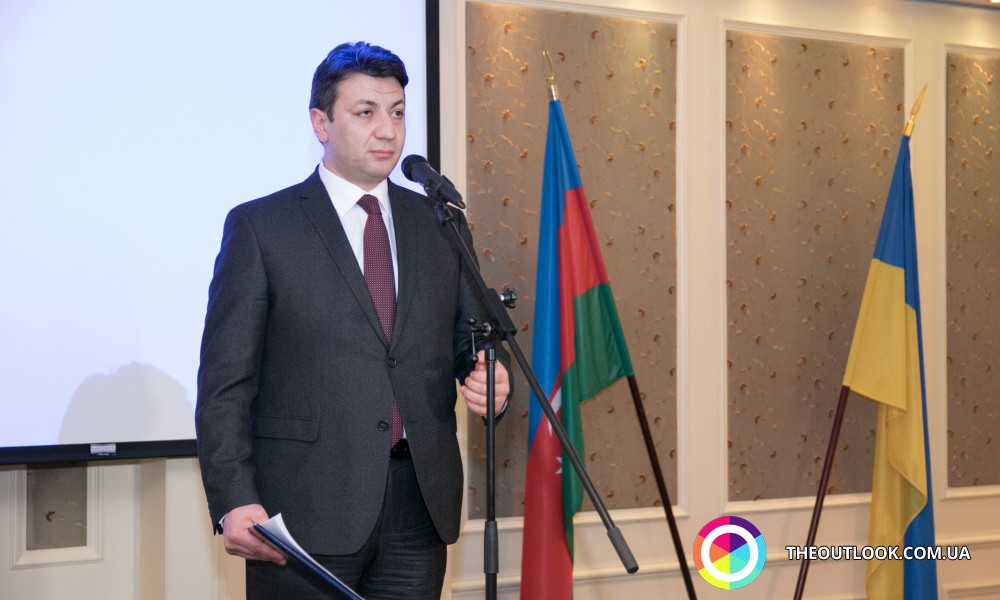 The Ambassador Extraordinary and Plenipotentiary of Azerbaijan to Ukraine Azer Huduev arranged an official reception in honor of the 25-th anniversary of independence of the country and Day of solidarity with Azerbaijan nation of the whole world. This holiday is established in honor of all the representatives of Azerbaijan nation residing at their motherland as well as outside its borders. The holiday was firstly acclaimed in 1991.
So as to express the respect and congratulate Mr Ambassador this evening his colleagues came such as heads of diplomatic missions of Bulgaria, Georgia, Pakistan, Tajikistan, Uzbekistan, Kyrgyzstan, Palestine, Sweden, Macedonia, Moldova, representatives of Azerbaijan expat community, civil society, and mass media.
Today citizens of Azerbaijan are considered not as only those who are dwelling within the territory of Republic Azerbaijan but also all who, on different occasions, live beyond their country. The expat communities of Azerbaijan people spread in Ukraine, Russia, Iran, Turkey, countries of Commonwealth of Independent States, the Great Britain, Germany, France, etc.
The Day of solidarity of Azerbaijan people all over the world, according to the intention of the president of Azerbaijan Heydar Aliev who established this holiday, is intended to unite all the representatives of the nation regardless of their location. This holiday demonstrates the unity of Azerbaijan people of the world, their respect to the national spiritual values, their national culture and history.