Malbec World Day Is Celebrated at Argentina House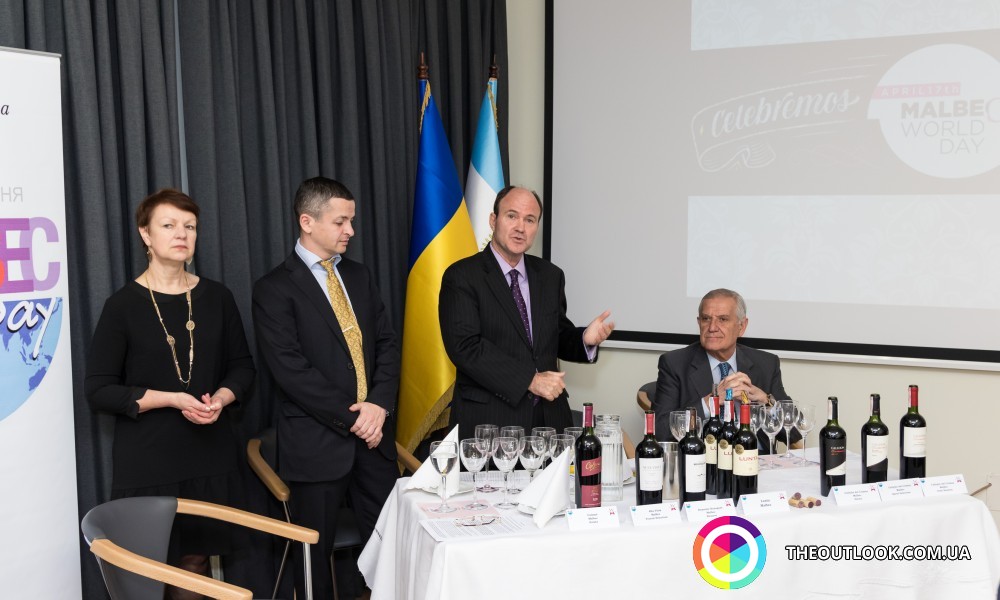 Embassy of Argentina to Ukraine celebrated international wine holiday – Malbec World Day, dedicated to the most popular Argentine wine variety. This year in honor of the Malbec World Day over 70 events all over the world were orchestrated.
High officials of Ukraine, representatives of diplomatic missions, directors of restaurants, hotels and clubs participated in the reception on the occasion of the holiday.
The soiree was opened with a salutatory speech from Charge d'affaires ad interim of Argentina in Ukraine German Dominguez, he emphasized that it wasn't the first time the celebration was held in the territory of Ukraine. The tradition was founded by Ministry of Foreign Affairs of Argentina and winemakers association. "Despite a pretty tough economic situation both in Argentina and Ukraine, our wine remains competitive in your country and it keeps being supplied here actively", – Mr. Dominguez emphasized.
During the event guests were introduced to such varieties of Malbec wine as Colome Malbec Estate, Alta Vista Malbec Terrior Selection, Lunta Malbec and many others.
April 17 wasn't picked ass Malbec World Day by chance. This variety of grapes was brought to Argentina in 1853 by a French cultivator Michel Aimé Pouget. He took charge of the school of agronomy and wine estate in the province of Mendoza. The project of their establishment was presented to legislative assembly on April 17, 1853 and that became a point of origin of the new Malbec history.
Malbec has long ago become a pride of Argentina though it has French roots. It so happened, that soil in the main winemaking province of Argentina – in Mendoza – is a perfect match for this variety of grapes and allows development of the wine's taste qualities to the utmost. It has even greater significance with insect-pests having destroyed majority of French vineyards. Only after World War II new Malbec plantations emerged in France. But it is Argentine Malbec that still enjoys the glory of the world's best.