Embassy of Argentina organized official concert in honor of 200-th anniversary of independence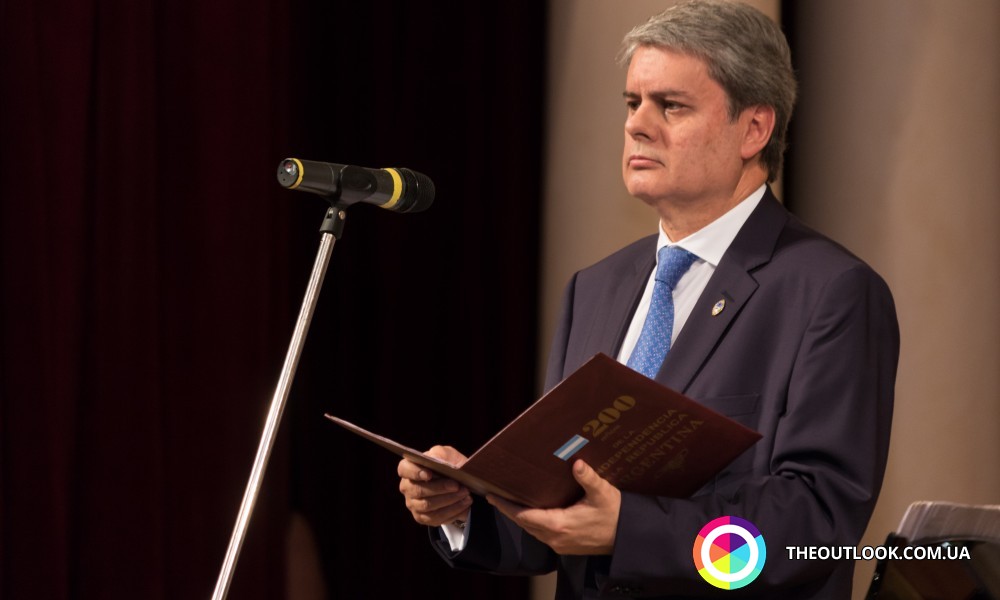 The embassy of Argentina to Ukraine and personally Ambassador Extraordinary and Plenipotentiary Alberto-José Alonso organized in National Philharmonic of Ukraine an official concert dedicated to 200-th anniversary of the acclamation of Argentina's independence.
This day the honor was expressed by the Heads of diplomatic missions of Georgia, Cuba, Mexico, Japan, Azerbaijan, representatives of state authorities, public community, and mass media who came to this hall.
In the course of event there was a concert of classical Argentinean music in performance of quartet 'Kiev-Tango-Project', rewarding of winners of the contest of children pictures 'Bicentenary' where the pupils of Kyiv schools №64 and 176 participated, and all the guests of the holiday could enjoy the lively dance chacarera and passionate dance tango.
Look at our gallery how the celebration was going.