In Kyiv the business forum Ukraine-Kazakhstan was going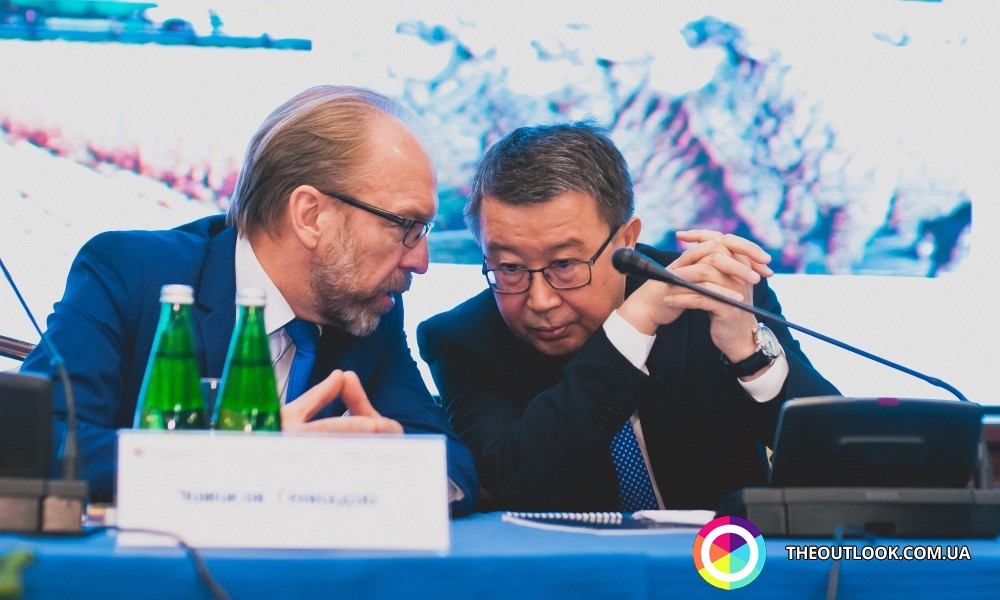 In the capital of Ukraine there was a trade mission of Kazakhstan producers organized by the National agency on export and investments 'KaznexInvest' of Ministry on investment and development of Kazakhstan Republic along with Ukrainian Chamber of Commerce and Industry under the auspices of the Embassy of Kazakhstan Republic to Ukraine.
Eleven producers of engineering, chemical, building, pharmaceutical, food-manufacturing and metallurgic industries made negotiations with wholesale shopping and distribution companies of Ukraine about the possible deliveries of the goods to our country. Along with that, there were meetings in national authorities on the subject of registration of Kazakhstan good and participation of Kazakhstan companies in national purchases of Ukraine.
The event started from the speech of the President of Ukrainian Chamber of Commerce and Industry Hennadiy Chizhikov who greeted all the participants and guests of forum and told and the current trading economic relations of Ukraine and Kazakhstan.
The Ambassador Extraordinary and Plenipotentiary of Kazakhstan Republic to Ukraine Samat Ordabaev also gave a greeting speech talking to the guests of forum about the importance of such events arrangement for both countries.
The managing director of joint-stock company KAZNEX INVEST Askar Arynov wished to all the participants to make profitable contracts and have effective co-operation. The joint-stock company KAZNEX INVEST is included in the structure of Ministry on investments and development of Kazakhstan Republic. It is the national operator of the system of development and promotion of non-resource export and also specialized national company on acquisition and work with foreign investors. This joint-stock company is funded from republic budget and gives services free-of-charge.
Nowadays it is the second event of such a type that is kept in Kyiv. At the end of the happened trade mission there were contracts signed on the amount of more than four million dollars USA.