The Ambassador Extraordinary and Plenipotentiary of Romania and military attaché arranged a reception in honor of Armed Forces Day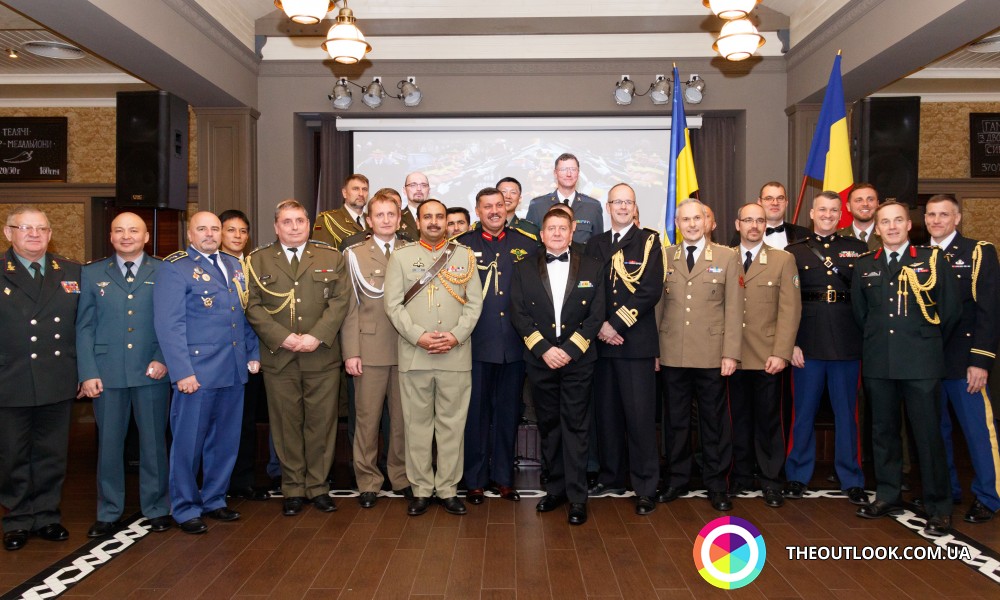 The Ambassador Extraordinary and Plenipotentiary of Romania to Ukraine Cristian-Leon Turcanu along with the attaché on the issues of defense, as well as military, air-force and naval powers attaché arranged an official reception in honor of the celebration of Armed Forces Day.
So as to express the respect and congratulate the head of diplomatic mission with the national holiday his colleagues, the ambassadors extraordinary and plenipotentiary as well as military attaché of foreign embassies registered within the territory of Ukraine were coming.
Armed Forces Day is celebrated in Romania on the 25-th of October. This day in 1944 the army of Romania set free Carei considered as the last city being situated under Nazi Hungarian occupation.
Armed Forces of Republic Romania represent the complex of forces the main task of which is the protection of freedom, independence and territorial integrity of the state. Armed Forces of Romania include ground forces, air-force and naval powers.
During the time of its existence Armed Forces of Romania took part in Russo-Turkish war of 1877-1878, the second Balkan way, the First World War, annexation of Bessarabia in 1918, war against Hungarian Soviet Republic in 1919, the Second World War, and in XXI century in wars in Afghanistan and Iraq.
At the moment the number of Romanian military forces is more than seventy thousand people. In 2006, the army was transferred to the contract basis as in the modern Romania the compulsory universal military obligation is absent.
Armed Forces Day in Romania is not regarded as the official day off; nevertheless, this day in the country there are parades and other festive events. Romanian army men accept congratulations with their professional holiday.