In Kyiv the concert of Arabian and Andalusian song dedicated to the 73-rd anniversary of Lebanon's Independence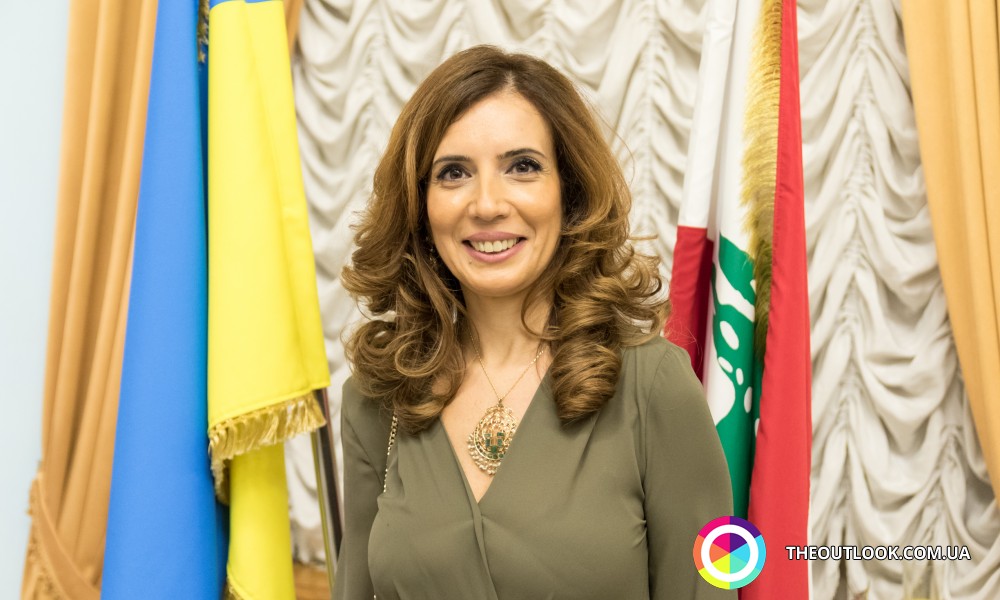 On the 28-th of November in International centre of culture and art in Kyiv there was a festive concert of Arabian and Andalusian songs dedicated to the 73-rd anniversary of independence of Lebanon organized by the Embassy of this state to Ukraine and personally Ambassador Extraordinary and Plenipotentiary Mrs Klod Al Hajal.
The official event started from the introductory speech of Mrs Ambassador who greeted all the guests of the holiday. Especially on this occasion in the capital of Ukraine opera singer of Lebanon Fadia Al HajTomb came who was accompanied by the orchestra 'Virtuosos of Kyiv' and got the listeners familiar with the features of Arabian and Andalusian song, verily with the genre muvashshah.
So as to congratulate Mrs Hajal with the national holiday and enjoy music of Lebanon in this evening her colleagues came, such as the heads of diplomatic missions of Algeria, Georgia, Sudan, Qatar, Tajikistan, Mexico, Portugal, Japan, Moldova, Romania, Malaysia, Iraq, Morocco, Brazil, representatives of Ukrainian politics, spiritual church, social activists, and mass media.
Independence Day of Lebanon is celebrated in the country on the 22-nd of November because verily this day in 1943 the independence on France was announced. It is considered as the national holiday.
Upon the accomplishment of the First world war in Italian city San Remo a conference happened upon the decision of which at the territory of modern Lebanon and Syria French mandate had been spreading.
In 1940, Germany occupied France, and Vichy government took over the power under the territory of France. Anri Fernan Denz was appointed to be the supreme commissar of Lebanon.
In 1941 British armies and military forces of Free France entered the territory of Lebanon, and powers of Vichy capitulated. After the falling of the regime of Vichy leaders of Lebanon asked the president Charles de Gaulle to finish French mandate.
Formally independence of Lebanon was pronounced in 1941; however, France continued to implement the duties of mandate. In November 1943 Lebanon in one-sided direction rejected mandate what led to the arrest of president, prime minister and members of the cabinet. Giving in to the pressure of the nation of Lebanon and international community, on the 22-nd of November 1943 France set prisoners free and confirmed the independence of Lebanon. This day is celebrated in Lebanon as the Independence Day.