Diplomatic Reception in Honor of Romania's National Day Is Held in Kyiv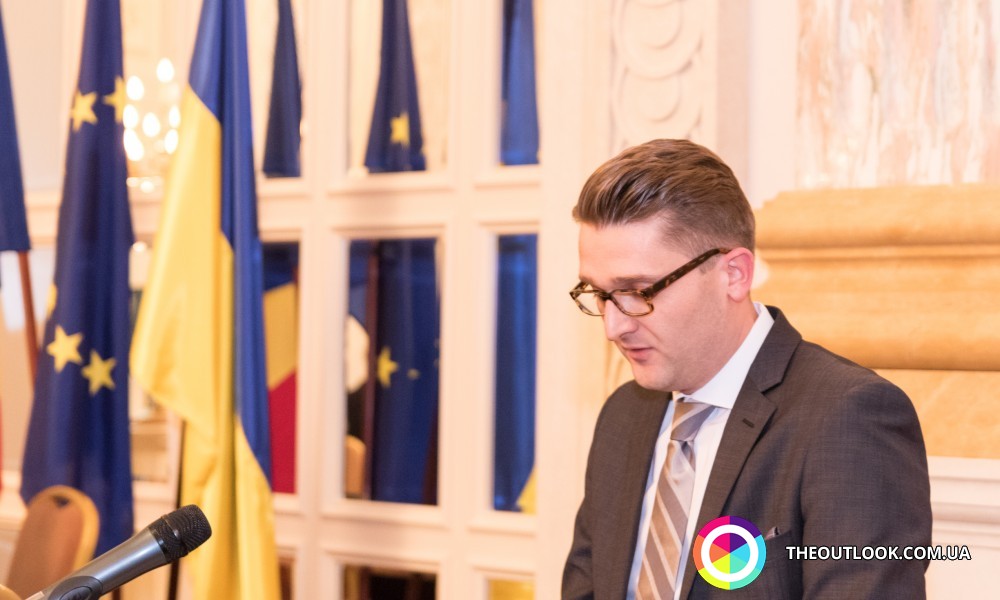 Solemn diplomatic reception took place in Kyiv, dedicated to one of the main holidays of the country – Great Union Day of Romania that is officially celebrated in early December.
Ambassador of Romania to Ukraine Mr. Cristian-Leon Țurcanu in his salutatory speech greeted all the guests of the event and spoke about importance of the date: "With pride and pleasure I congratulate everyone who's gathered here to celebrate today's National Day together. We are always glad to celebrate most significant events for Romania with our friends. Since December 1, 1918 our people celebrates creation of its country. On this date we specially honor one of precious virtues – UNITY. But we shouldn't forget that it has always been an important and fragile virtue. The virtue that we have to protect and cherish for it gives us strength to protect our common democratic ideals of peace, security and prosperity. Especially here, in Ukraine, we recall every day how important unity and independence are."
Mr. Ambassador also expressed support to all Ukrainians in this uneasy period: "We are here today together with our Ukrainian partners and friends who steadily and determinedly move forward through hard times in circumstances that are characterized as dangerous, risky and challenging. However Ukraine is not alone. Because we constantly confirm our support of independence, sovereignty and territorial integrity of the country, we are also proud to have actively participated in joint efforts to stand against large challenges that we face. Romania supports, encourages and respects Ukraine's European choice".
The event was attended by Ambassadors Extraordinary and Plenipotentiary of such countries as: Afghanistan, Bulgaria, Belarus, Cuba, Georgia, Israel, Lebanon, Morocco, Norway, Palestine, Serbia, Turkey and many other diplomats.
To see how the event went, please, visit our gallery: