Ambassador of Kazakhstan Holds Reception in Honor of the National Day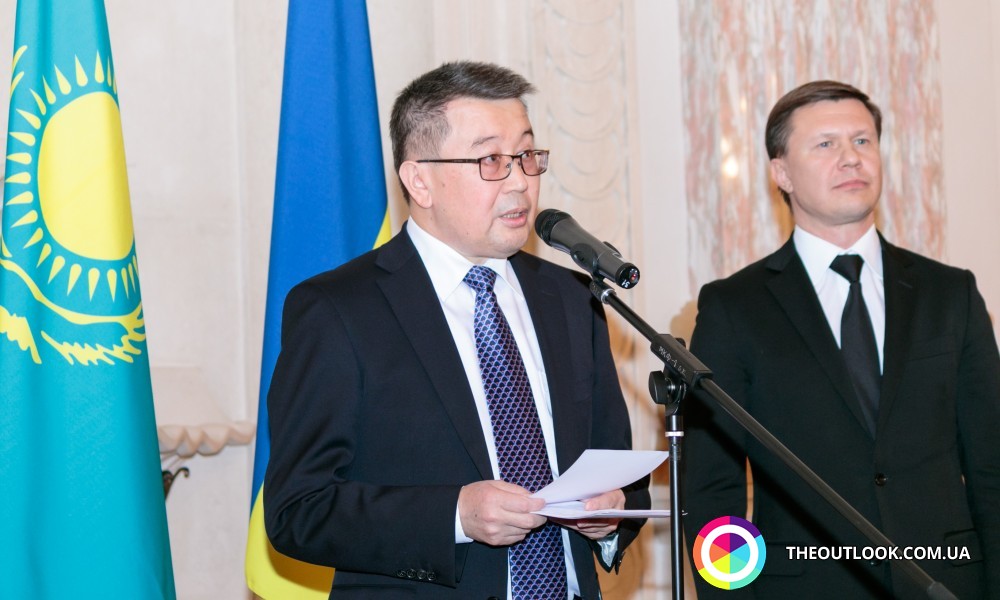 In December 1991 law was adopted "On State Independence of the Republic of Kazakhstan". This is how the country gained the status of an independent state, recognized by global community, for the first time. Traditionally, from that period on, in early winter National Day is celebrated annually.
This year independent republic became 25 years old. In honor of this event in Kazakhstan as well as all over the world, important solemn and official events took place: conferences, round tables, diplomatic receptions.
Ambassadors Extraordinary and Plenipotentiary to Ukraine of such countries as Algeria, Macedonia, Bulgaria, Israel, Moldova, Belarus, Tajikistan, Uzbekistan, Syria, Iran, Kuwait, Romania, Japan and many others as well as representatives of non-governmental organizations, executives of state bodies and media joined in celebration together with the Kazakhstani.
In a solemn speech the Head of the Mission of Kazakhstan to Ukraine Mr. Samat Ordabayev turned to guests with is salutatory speech, congratulated his fellow countrymen on the holiday and thanked everyone who came to the event. Diplomat emphasized attention on main stages of establishment of sovereign Kazakhstan, its strategy of progressive development including both economic and political modernization.
Over 25 years of independence the republic managed to succeed in numerous spheres by ranking among 50 best developed countries of the world thus having implemented Strategy-2030 before-schedule to start implementation of Strategy-2050 and the Plan of the Nation "100 Precise Steps: Modern State for Everyone". Nowadays Kazakhstan is in the lead of modernization transformation among countries of the Commonwealth of Independent States.
Mr. Ambassador also spoke on importance of bilateral relations between our countries. Friendship and cooperation with Ukraine that have many-centuries-long history are an important priority of foreign policy of present-day Kazakhstan; interstate relations of the two countries rest on such fundamental principles as mutual respect, equal rights, healthy pragmatism and responsibility.
For photo-report on how the event went, please, visit our gallery: