The embassies of Lithuania, Latvia, Moldova, Bulgaria, and Israel represented the first sculptures of the project 'Angels of nations'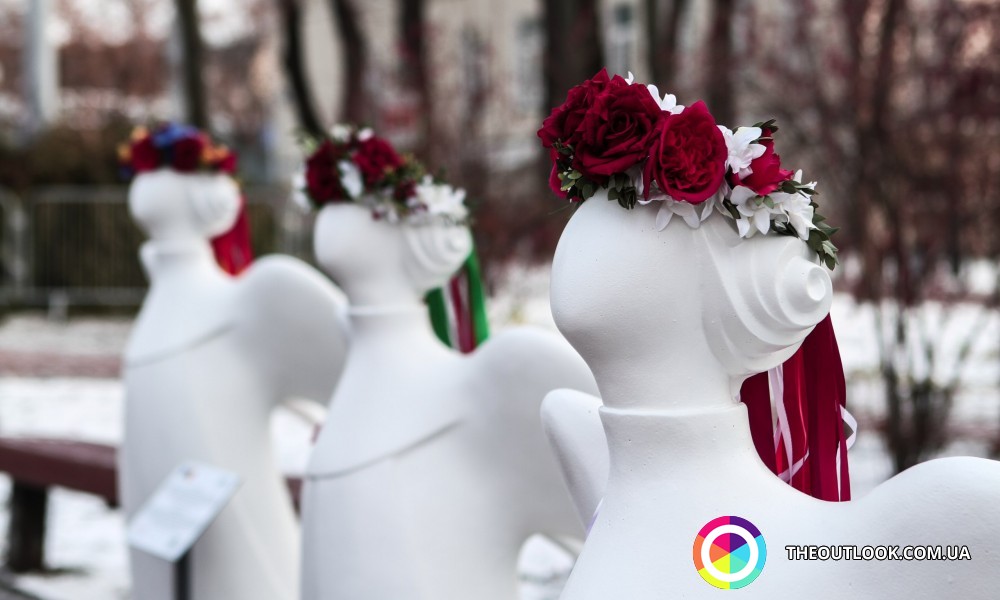 The Ambassadors Extraordinary and Plenipotentiary of Bulgaria, Latvia, and Moldova, as well as representatives of embassies of Lithuania and Israel represented at Mykhaylovska square the first sculptures of the project 'Angels of nations'.
Particularly, the Ambassador Extraordinary and Plenipotentiary of Republic Bulgaria to Ukraine, Mr Krasimir Minchev presented to citizens of Kiev the Angel of Enlightenment which took its place at Mykhaylovska square symbolizing the unity of Slavic cultures of two nations: 'Kyiv is one of the most beautiful European cities, that is why I liked this idea so much, and we joined it. It is very pleasant for me that our angel is called as the Angel of Enlightenment. All of us know that Bulgarians are very proud of the fact that Cyril and Methodius, the creators of Slavic alphabet, were our countrymen. It gives bigger symbolism to this gift'.
After accomplishment of presentation all the angels remained at Mykhaylovska square from where during the week they are about to go to their locations.
For instance, the Angel of Destiny from embassy of Latvia will be put at Pochtova Square, Angel of innovations from Israel will go to the territory of Exhibition of Economic Achievements, the Angel of Brotherhood from Lithuania will decorate Andrew's Descent, while envoy of Moldova, the Angel of Belief, will take place at Contract Square.
'For us it is important and interesting to take part in this project. We would like to express a great gratitude to Kyiv city authorities and organizers of the stated project. Kyiv has a unique tourist potential and I hope so much that with the help of these angels we will succeed in making tourists interested even more. I would like to point out also the location of our angel. Taking into account that Riga is situated at the bank of river Daugava while Kyiv is located at the bank of Dnipro and rivers played a significant role in the development of our cities, it is very symbolical that our angel will stay at Contract Square near river Dnipro', the Ambassador Extraordinary and Plenipotentiary of Latvia to Ukraine Yuriy Poycans remarked.
According to the concept of the project, the organizers are planning to put more than twenty sculptures of angels in a height of 1.3 meters in the main travel cities of Kyiv. Near each angel citizens of Kyiv and guests of the capital will be able to see the tablet with the message to Ukraine from friendly country. The author of sculptures became Ukrainian artist and sculptor, member of National Union of artists of Ukraine Vyacheslav Didkovskyy.
The placed angels will create a travel route 'Path of angels' and tell the city legend why angel appeared verily at this place situated nearby, and what sculpture is symbolizing.