In Embassy of Argentina the Malbec Day has been celebrated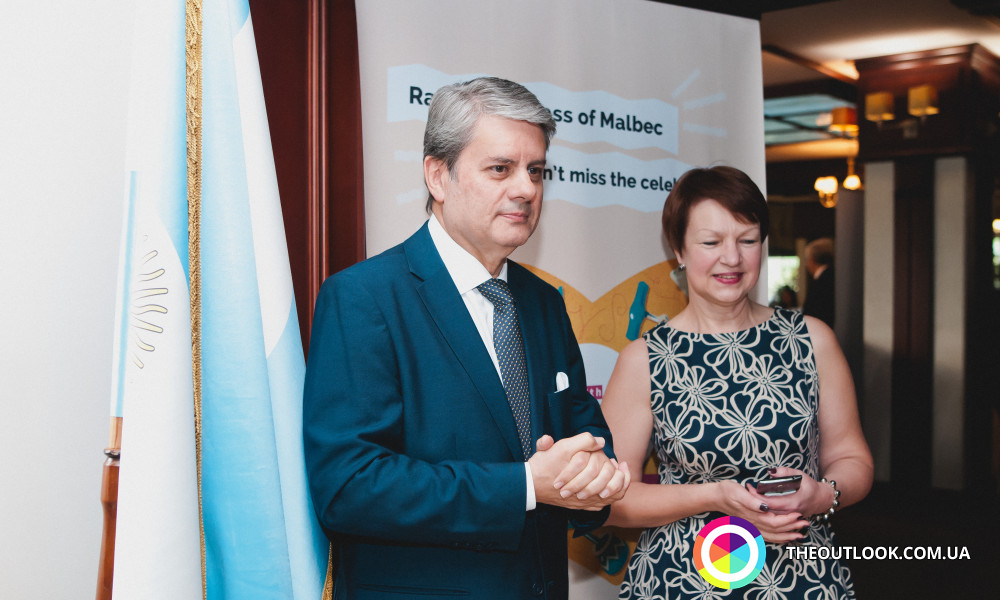 Under the support of Ministry of foreign affairs of Argentina, Argentinean wine company, Embassy of Argentina to Ukraine and personally Ambassador Extraordinary and Plenipotentiary Alberto Hose Alonso there has been a celebration of Malbec Day in Kyiv.
The heads of diplomatic missions of Mexico, Belgium, Cuba, the First Deputy Minister of culture of Ukraine Svetlana Fomenko, representatives of restaurant and hotel business, sommeliers, businessmen, social activists, and mass media arrived to enjoy the atmosphere of this holiday and luxury taste of this sophisticated wine.
'We celebrate International Malbec Day for the seventh time. This event goes round the concept 'Malbec is the heart of Argentina'. Having turned into the engine for the most courageous innovations, during the last twenty years Malbec brought an impulse to the wine industry of our country', the Ambassador of Argentina remarked.
He also emphasized that Malbec is not only wine, it is, moreover, wine that encourages work, personality, culture, and development. Each bottle contains the sacred feelings of Argentineans. Every bottle tell about the hands, mastership, and soul of our people. This sort is the reflection of lifestyle, work, technique, originality, and passion.
'The rich wines are originated from the deepest inclinations of their nations living in their hearts. Malbec is the heart of our wine industry, its plenipotentiary ambassador in the world', Mr Alonso summarized.
All the guests of the evening were able to know exciting facts about Malbec, take part in tasting wines and sophisticated delicacies, in quizzes and draw games.
As well as every year, the celebration of Malbec Day means jam-packed program which includes conceptual events for consumers, fairs, presentations of sommeliers, tasting sessions and promotional offers in the bars and restaurants of Kyiv and the whole Ukraine.