The Ambassador of Egypt organized an official reception in honor of National Day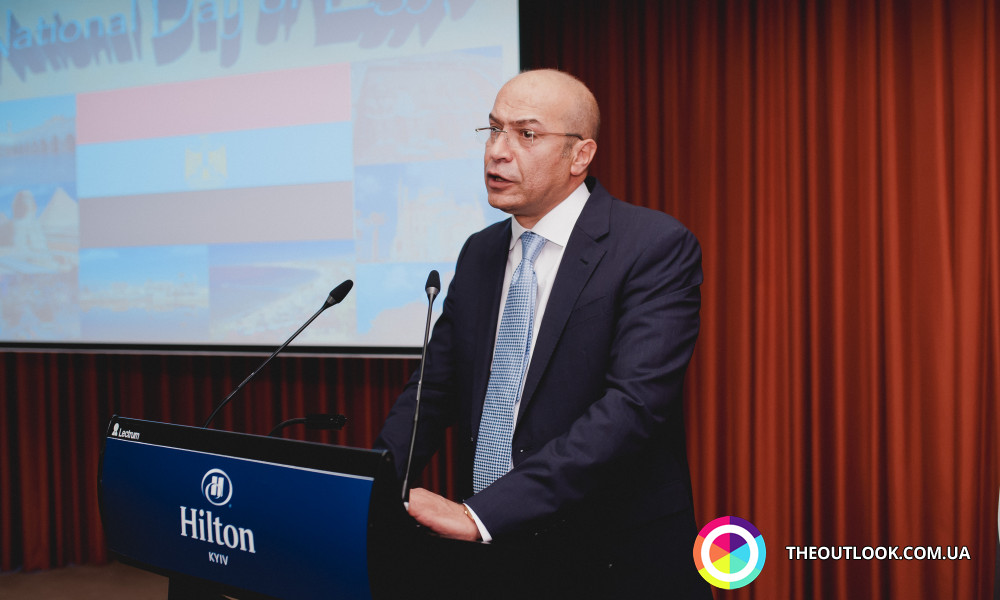 The Ambassador Extraordinary and Plenipotentiary of Egypt to Ukraine Mr Hossam Eldeen Aly organized an official diplomatic reception in honor of National holiday dedicated to July revolution of 1952.
On the 23-rd of July in Egypt there is an official celebration of July revolution anniversary, the day that is considered to be a national holiday and day off. The revolution happened in the circumstances of national liberation movement of Arabian nations after the Second World War when the positions of British imperialism became weak at the Middle East.
So as to express the respect and congratulate the head of mission with the holiday there were the Ambassadors Extraordinary and Plenipotentiary of Algeria, Iraq, Palestine, Malaysia, Japan, Pakistan, United Arab Emirates, Kuwait, Saudi Arabia, representatives of national authorities, ministries, church, social organizations, and mass media.
At night of the 23-rd of July 1952 the group of patriotically-minded soldiers, members of secret organization 'Free officers' spearheaded by Hamal Abdel Haser made a revolutionary overthrow and toppled feudal monarch regime of king Faruk. On the 26-th of July the deposed monarch abdicated from the throne and left the country. The power came to the Council of revolution management. The main foundation of those coming to the power as a result of military overthrow of young officers was army while the key purposes are the full national liberation of Egypt and creation of conditions for its independent development.
The nature and program of July revolution in Egypt were defined in six principles put forward by Naser, particularly liberation of the country from colonialism and its agents, abolishment of feudalism, demolishing of capital dominance over national authorities, establishment of social justice, creation of national army, and democratization of inner life. Today Egypt is the president republic where the head of nation is the president and simultaneously the commander-in-chief of the armed forces.