The Ambassador of Kazakhstan organized diplomatic reception in honor of Independence Day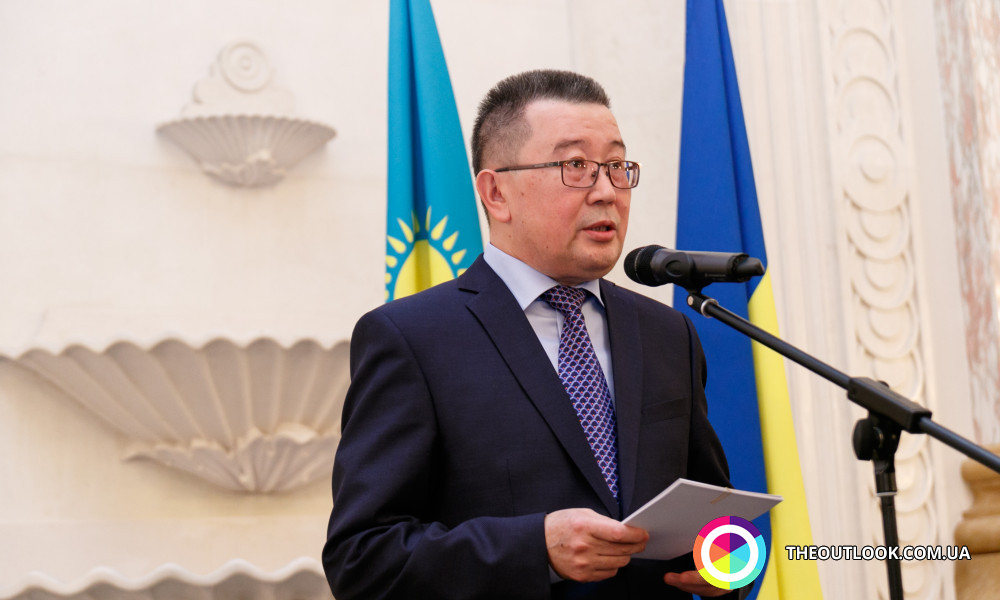 In honor of the 26-th anniversary of Republic Kazakhstan, in Kyiv the reception was carried out. In honor of this event in Kazakhstan as well as all around the world the important official and celebration events are going, such as conferences, round tables, diplomatic receptions.
The event was visited by the Ambassadors Extraordinary and Plenipotentiary from such countries as Bulgaria, Tajikistan, Serbia, Armenia, Iran, Belarus, Cuba, Azerbaijan, Moldova, Uzbekistan, Algeria, Pakistan, India, Malaysia, Indonesia, Japan, Macedonia, representatives of Spiritual Directorate of Muslims from Ukraine, social organizations, and mass media.
The guests were greeted by the Ambassador of Kazakhstan to Ukraine Samat Ordabaev:
' I congratulate everybody who is present at the reception of guests, the friends of Kazakhstan, compatriots, Kazakhstan diplomats with Independence Day! On the 16-th of December it will have been 26 years for the national independence. These years we have experienced global reformations. Kazakhstan made a 'go' decision as the politically stable state with gradually developing economics included in the number of fifty most competitive economics in the world.
Also, this year Kazakhstan and Ukraine celebrated the significant event, the 25-th anniversary of diplomatic relations. Ukraine is friendly country for us in a historical meaning. We also built our relations on the basis of the mutual respect of interests and equality. Kazakhstan is intended to grow and develop economic and commercial collaboration. It suits the joint interests and encourages the solution of the top-priority tasks put forward in front of our states.
Ukrainian expat community that includes nearly 350 thousand people is the significant and important part of Kazakhstan society. Kazakhstan Ukrainians make a huge contribution in the gradual development of Kazakhstan and strengthening connections between our states'.