"It's hard to find another state that Georgians love just like Ukraine", said Ambassador Gela Dumbadze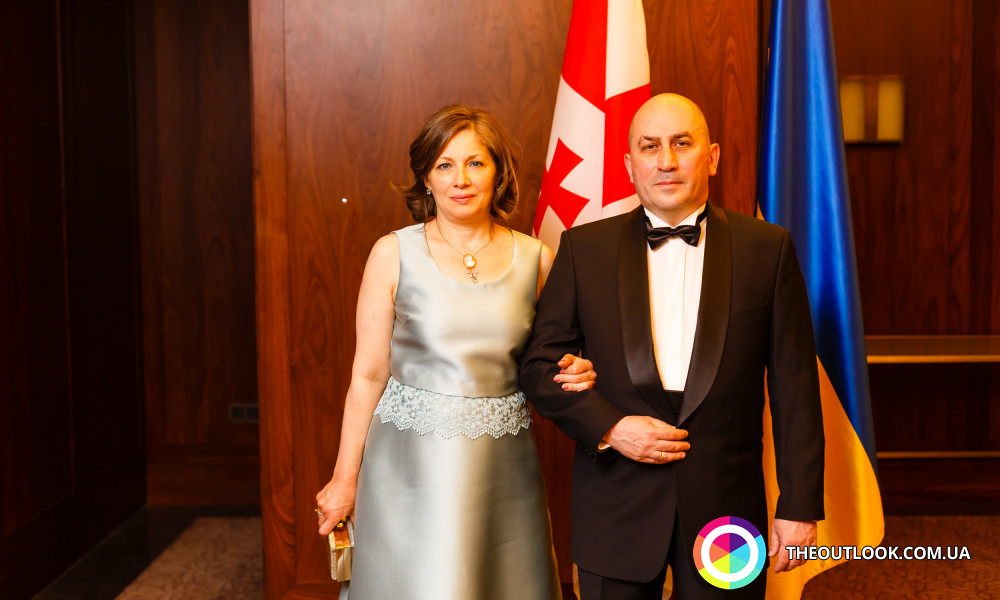 In honor of the Independence Day of Georgia and the 100th anniversary of the proclamation of the Democratic Republic of Georgia, Ambassador Extraordinary and Plenipotentiary Gela Dumbadze gave a solemn diplomatic reception.
At the beginning of the event, the Head of the diplomatic mission congratulated all guests of the evening. "I would like to welcome you all on behalf of the state of the Golden Fleece - Georgia! The state spreading incredible polyphonic songs around the world, bright dances, old wine technique, which has numerous material and non-material cultural monuments", he said.
Having paid tribute to history, Mr. Ambassador reminded that the First Democratic Republic of Georgia existed only 1,028 days, just under three years. Nevertheless, during this short period, many democratic institutions were built - an innovative Constitution was adopted. According to this, the death penalty was abolished, 5 women were elected to the Parliament of Georgia, whereas women in European states did not have the right to vote, the rights to national minorities were officially legalized.
"Our countries have long-term relations. It is hardly possible to find another state, which Georgians love just like Ukraine. We have common values: friendship, combat spirit and goals with full European and Euro-Atlantic integration", Mr. Dumbadze said.
He also stressed that a number of recent high-level bilateral meetings were extremely fruitful, as evidenced by the creation of a strategic cooperation between our states and a 4.5% overall growth in trade.
"Georgia always remembers that Ukraine provides us with assistance in difficult times. I am sure that with the assistance of civilized countries, Georgia and Ukraine will overcome other current problems in the near future", the ambassador assured.
Ambassador Extraordinary and Plenipotentiary Ambassadors of foreign countries, Minister of Youth and Sport of Ukraine Igor Zhdanov, Minister of Culture of Ukraine Yevgeny Nishchuk, Vice Prime Minister for European Integration Ivanna Kshlimpush-Tsintsadze, Kiev City Mayor Vitaliy Klichko express their respect and congratulate the friendly people on the holiday expressing the opinion that no Ukrainian will feel uncomfortable in Georgia, since the citizens' friendly nature has no borders.
Also, a famous football player and now the Mayor of Tbilisi Kakha Kaladze, deputy chairman of the Heraldry Council under the Georgian Parliament, the author of the coat of arms of Georgia Mamuk Gongadze who brought to Kiev a very interesting exhibition specially for today's event visited the Ukrainian capital.
Look at the gallery photos from the event