In Ukraine travel potential of Uzbekistan is represented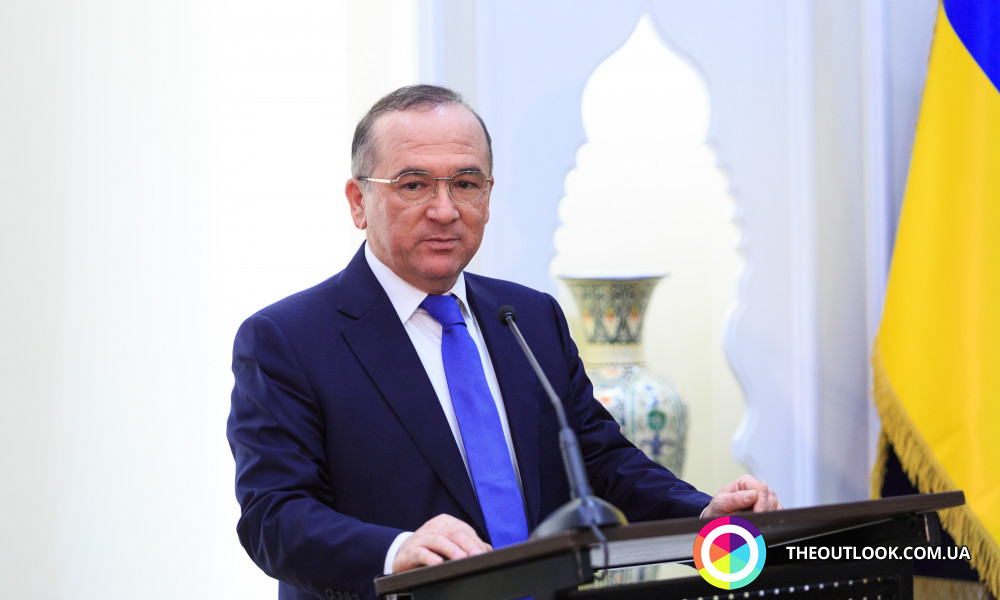 At the initiative of the diplomatic mission of Uzbekistan, in order to increase the tourist flow from Ukraine to the Republic of Uzbekistan, a tourist fair was organized through the popularization of the national tourist product in the diplomatic mission building.
The guests, as usual, were cordially welcomed by the Ambassador Extraordinary and Plenipotentiary of the Republic of Uzbekistan to Ukraine Alisher Abdualiyev, who told the guests about the main opportunities of Uzbekistan in the area of tourism, newly created conditions for tourists, shared new routes for visiting Uzbekistan. According to the Ambassador, today Uzbekistan can rightly be called the custodian of history, on the territory of the country there are more than 7.3 thousand historical objects of cultural value. He stressed that Uzbekistan is a gourmet country, where they prepare a variety of dishes that satisfy the hunger of the most experienced lover of food. It is a country of active rest and unforgettable impressions.
The fair was visited by representatives of more than 50 tourist companies, the attention of which was presented by the tourism potential of Uzbekistan, a video film was shown that brightly illuminated the rich historical and cultural heritage of the country.
Participants were given promotional brochures of travel companies, hotels of Uzbekistan and a thematic magazine. Separately, the guests could get acquainted with the available tourist bases of Uzbekistan.
Uzbek diplomats informed the participants of the event about the measures being taken by the country's leadership to further improve the conditions for tourists arriving in the country.
Expressing satisfaction from the recent visit to Uzbekistan, Elena Shapovalova, the Chairman of the Committee for Tourism and Resorts of the Ukrainian National Committee of the International Chamber of Commerce, said that in a good way surprised by what she saw. As a professional in this industry, she stressed that the tourist infrastructure is developing not only in Tashkent and Samarkand, but also in other regions of the country. At the same time, she noted that high-class hotels function in Uzbekistan.
Speaking about the ties between the two countries, the guest highly appreciated the friendly relations between Uzbekistan and Ukraine. According to her, the speedy resumption of air communication between the cities of Tashkent and Kiev will promote the expansion of international tourism, while satisfying the numerous requests of those wishing to plunge into the unique color of Uzbekistan.
According to the senior manager of ASIATourGroup Irina Vilhova, the presentation inspired the tourists to visit sunny Uzbekistan and a closer acquaintance with the beauty and historical values, as well as enjoy the exquisite Uzbek cuisine.
At the end of the event the audience was thanked for organizing the exhibition, presentation of the national tourist product and informed about plans to visit Uzbekistan in the near future in order to get closer to the country.